Five acid-attack survivors. One fashion show. A universal message.
These women have proved that nothing can quash their fighting spirit.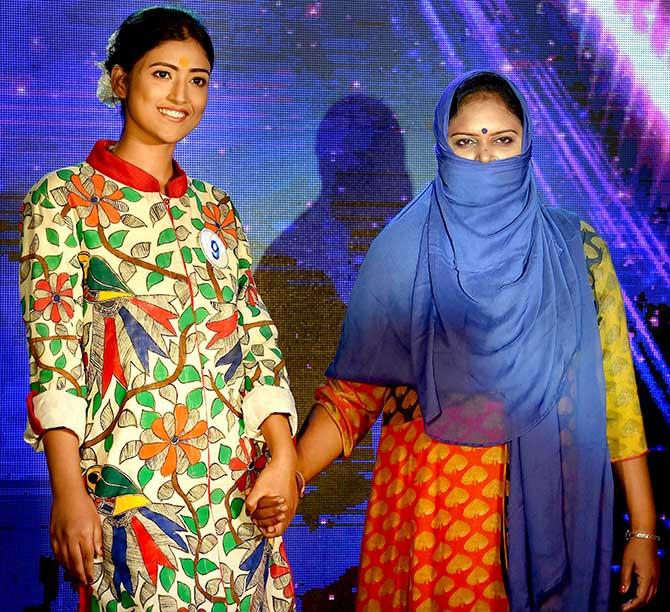 Five acid-attack survivors walked the ramp as show-stoppers donning outfits of ace fashion designer Agnimitra Paul at an event here, with a galaxy of dignitaries from different walks of life cheering them.
State Women and Child Development and Social Welfare (Independent Charge) minister Sashi Panja, who was present on the occasion on Saturday, commended the efforts put in by the girls to make this turnaround possible.
"They are not acid attack victims, they are survivors," she said.
To a question, Panja said, the government has always stood by women, who have been subjected to attacks and torture by providing them emergency treatment at state hospitals.
"We are also ready to help them in getting legal assistance if they approach the state government," she said.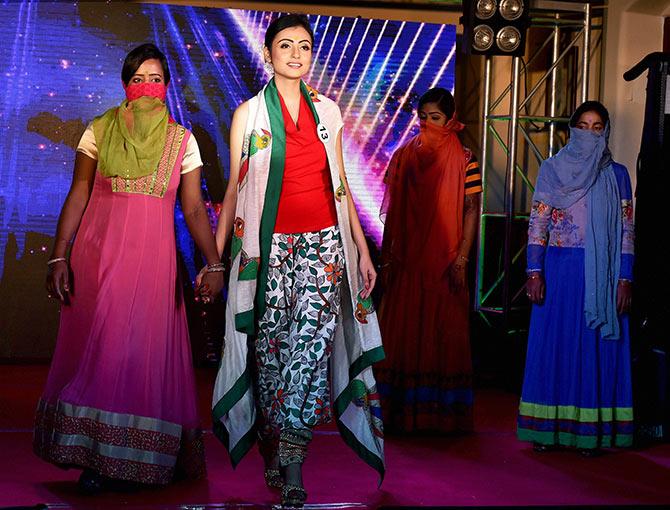 Coming back to the event, Panja said, "What I liked the most is their confidence, none of them are embarrassed of the scars. In fact they are the most beautiful women as their beauty comes from within."
Paul, who designed their clothes, said the five women were "show-stoppers" in the truest sense of the term.
"If we consider what they had gone through, the battle they had waged after such brutal physical attacks on them, these five women will eclipse any celebrity from the world of glamour or sports."
The show also advocated stringent punishment for perpetrators of acid-attacks, the designer stated.
"If we can carry on protests against rape, we should also be equally vociferous in our protests against acid attack. There should be equally stringent laws to convict acid-attack accused," she asked.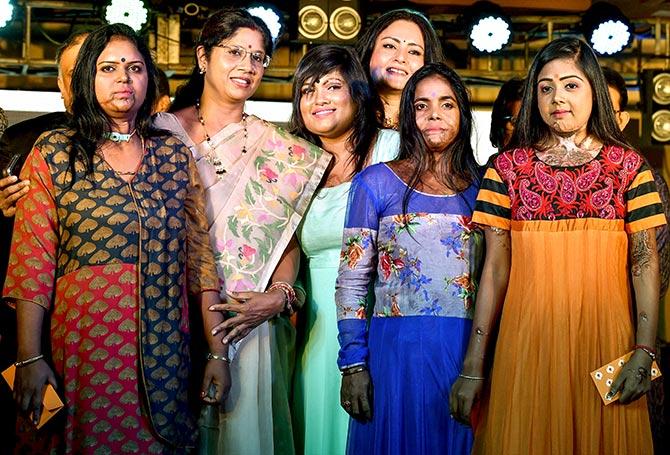 Recounting the battles of the women, whose names could not be disclosed, Paul said "One of them had acid thrown at her by in-laws and husband for giving birth to a daughter. She came out and brought up the girl with great difficulty.
"But her daughter, for whom she had faced the brunt of the savage attack, died two years ago. I told the woman not to let the smile on her face go away and face the world and adversities with her head held high."
The women, dressed in vibrant outfits, were overjoyed to learn they can take these outfits home, Paul said.
"This is just a tiny gesture on my part to tell them how special they are," she added.
The five acid-attack survivors walked the ramp on the sidelines of a beauty pageant 'Tanaya' at Bengal Club.
Bengali actor Rudranil Ghosh, actress Mimi Chakraborty, Kanchana Moitra, painter Suvaprasanna and danseuse-social activist Alakananda Roy were among those present in the audience to cheer the five women.