They have mastered the art of winning. And sometimes they give us a peek into how they do it.
In this series, we bring you your weekly shot of wisdom from super achievers.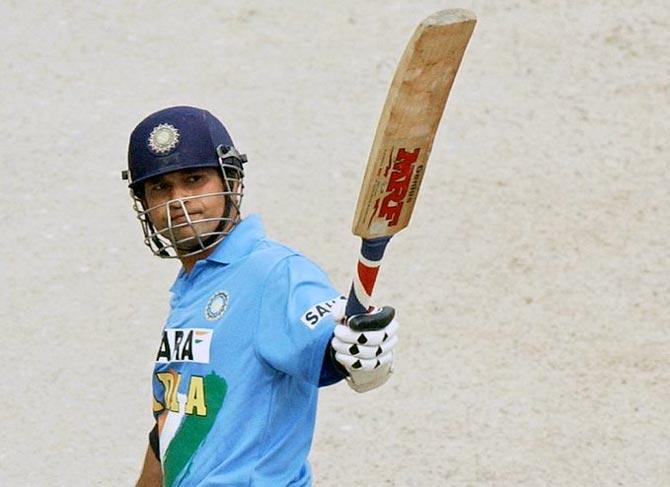 Photograph: Courtesy ICC/Twitter
'There can only be one Sachin Tendulkar. Though Virat [Kohli] has got a phenomenal record, and he is leading the team pretty well, but you cannot compare anyone to Sachin,' former Australian pacer Michael Kasprowicz had once said.
It is a thought that has been articulated over and over again by sportspersons and fans alike. Tendulkar has often been called the 'god of cricket', and the reverence for him has remained unchanged in the years since his retirement.
What was it that made Tendulkar the icon that he is? What was it that saw him through the lows of his career?
Tendulkar believes if you 'get your process right, the results will definitely follow'.
He shared his thoughts on this through an Instagram post.
He said, 'You will definitely emerge victorious if you have ticked all the right boxes.'
He added, 'Pain is inevitable, but at the same time setbacks are temporary as long as you don't give up.'
Earlier in the series
The principle that made Jeff Bezos the world's richest man