"You have your good days and bad days but you learn to cope. What else one can one do but accept the bitter truth? It was not easy (then), it is not easy even now. I understood that nobody could help you in this but you. This is your battle."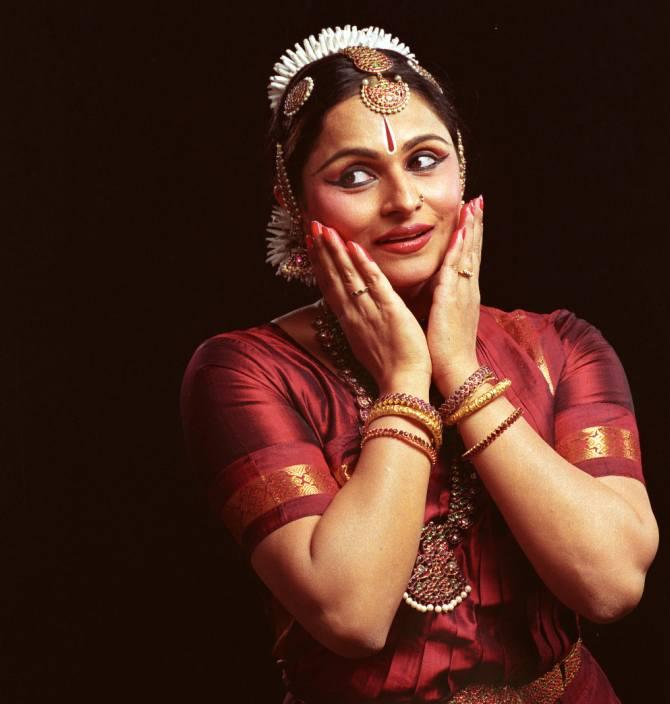 Eight years ago Subhashini's husband Colonel Vasanth was martyred fighting militants in Kashmir.
Today, she offers hope to widows of army jawans who lost their lives in the line of duty. Subhashini Vasanth tells Shobha Warrier/Rediff.com how she is trying to help women like her.
July 31, 2007. Colonel Vasanth was leading the 9th Maratha Infantry against militants in the Uri sector of Kashmir. After a bitter battle, he was martyred. He was just 40 years old then.
His young wife Subhashini, with their two little daughters, tried to face her personal tragedy bravely. "I coped like all the others do," she says modestly.
Eight years have passed, yet "you have your good days and bad days but you learn to cope. What else can one do but accept the bitter truth? I admit it was not easy and, even after eight years, it is not easy. I understood nobody could help you in this but you. This is your battle," says Subhashini.
She chose to overcome her grief by trying to help women like her and continuing with her passion. Dance had always been her 'partner' from the age of five and, at that time of grief, it became her 'anchor'.
"That is why I tell youngsters to have a hobby which they do just for the passion and not to earn money or fame. It can give you a lot of peace of mind and, ultimately, that is more important than earning money."
In October 2007, a few months after Vasanth's martyrdom, Subhashini started the Vasantharatna Foundation for Arts to realise the dream both of them had discussed many times when he was alive. Now that Vasanth was no longer with her, she decided to name it after him. It has two trustees, Subhashini and Vasanth's cousin; her brothers and sisters are advisors on the board.
The beginning was the play, Silent Front, performed by Subhashini with some professional drama artists. The first performance, organised by the Army Wives' Welfare Association in Delhi, saw then Defence Minister A K Antony as the chief guest.
Subhashini scripted the play and played the lead role. The story was about army wives, seen through the eyes of three generations, and how the situation has changed over the years, from pre-Independence India to the Kargil period.
The play revolved around Asha, whose father was a freedom fighter in Subhash Chandra Bose's Indian National Army. Her husband was a martyred army officer and her son, a victorious officer in the Kargil war.
She had written the play when Vasnath was alive but, before he could see it on stage, he passed away. It struck a chord with all those who watched it when a recently widowed Subhashini performed it from her heart.
"I was doing the lead role and I lose my husband in the war in the play also. I became Asha and Asha became me. It was a bit scary when what I wrote came true. Instead of emotionally disturbing me, all the rehearsals and the final performance was kind of cathartic.'
After Delhi, they performed the play in Bengaluru as a fundraiser for the trust and raised more than Rs 3 lakh. This became the seed money for the foundation. Little by little, more money started trickling in.
Subhashini's aim was to use the foundation to help the widows of the jawans in all possible ways. When she was with Vasanth, the army officers' wives used to meet every month; they also met the jawan's families.
She noticed that she never had an opportunity to meet the wives of the martyrs; they were not part of the regular system.
"The martyrs' families were never seen anywhere. They just disappeared once the jawan or the officer attained martyrdom. The army reached out to the martyr's families only on certain occasions when they were called and honoured for their husband's services. Though not a deliberate attempt, the wives and families are forgotten soon after the person's martyrdom," says Subhashini.
Subhashini used to have long chats with her husband on the kind of life the wives had to live once their husbands died in battle. When he was the commanding officer, they had an opportunity to meet a jawan's widow in Belgaum (Karnataka).
"It really moved me to see how the young woman, who had two small children, was trying to cope with life. Being a widow in rural India is not easy; it is tough to overcome the stigma. She may come to terms with the tragedy but the society does not allow her to be her real self."
This bothered Subhashini so much that she told Vasanth of her desire to handhold them and change the social perception about widows. The couple decided to start an organisation to help these women and their families. But, before they could, tragedy struck Subhashini.
Once the Vasantharatna Foundation got some funds, the first initiative Subhashini took was to provide education scholarships to children whose fathers were martyred. They chose 20 children from the age group of 5-15.
When Subhashini found out that the government also provides this kind of support, the Foundation decided to help the families do the paper work to get government fund. The Foundation, meanwhile, continues to help 50 children pursue higher education.
In the initial years, it was a tough for Subhashini to do all the work by herself with just a part time manager for help. Today, she has a full time manager and another employee working for the Foundation.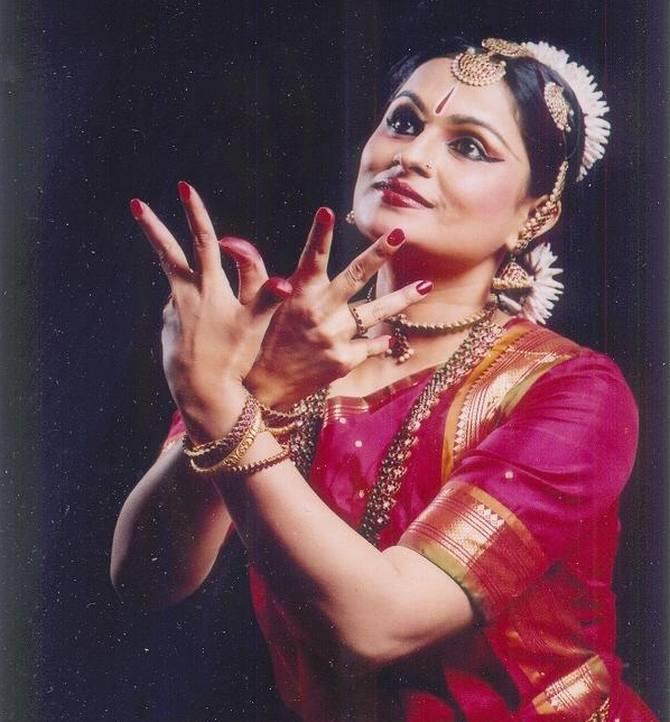 Three years ago, she started another interesting initiative wherein the Foundation arranges camps twice a year for the widows of the jawans in association with the Pegasus Institute of Excellence (run by Subhashini's friend, Captain Ravi). Pegasus, which works with various corporates, created a module for the widows that would teach them to step out of their cocooned life in the villages, regain their self esteem and confidence, and start dreaming once again.
Subhashini found that these widows are "confined to the kitchen and never given permission to come out even to the drawing rooms. It was important to put the idea of dreaming in their minds. They live in that archaic India where a widow's place in next to the broom".
It was a huge challenge for Subhashini to make these women step out of their houses and attend the camp even for a day. For the first camp in 2012, she had to first convince the parents, mothers-in-law and brothers-in-law.
Even the women themselves were scared to attend the camp. Finally, Subhashini had to threaten that the foundation would withdraw the scholarship given to their children.
"The ultimatum worked and they came, rather sceptical, but once in the camp on the outskirts of Bangalore, they were so happy that they didn't want to go back. All 30 of them were Kargil war widows and they all admitted that, in the 12 years they lived as widows, it was their first outing with their children (50 of them). They said that they felt like normal human beings for the first time, that they also could laugh and enjoy themselves. All that mattered to people around them were that they had lost their husbands and they were worthless widows."
In the camps, they were also given medical, emotional and legal counselling with experts from various fields talking to them.
Another issue they took up was the bond between the mother and child. They made the children understand their single mothers and the difficulties they had to go through to bring them up.
"We have seen slightly older boys in many households taking their own decisions dismissing the mother by saying you don't know anything. They shouldn't be allowed to do that. So we tried to make both mothers and children realise their respective roles," says Subhashini.
The same people whom Subhashini brought to the camp with a threat then asked her, 'When will you arrange the next camp?' She could not have asked for better feedback. That's when she decided that this programme would never stop and she would take to all parts of the country.
The foundation has now started a programme called 'Gift a Birthday' where they send gifts of a gram of gold and flowers to the mothers, and chocolates and a pen and pencil set to the children on their birthdays.
The families were touched by this gesture; most of the widows confided to Subhashini that, after the death of their husbands, nobody had bothered to even remember their birthdays.
As she helped these widows shed the shackles imposed by society and discover themselves, she realised that it helped her too. It helped her voice her opinion loudly which otherwise was difficult for her.
For the last four years, through the cultural programme 'Salute to Heroes', she tried to raise funds for the foundation from the public and raise awareness about what the army men are doing.
"We were giving citizens an opportunity to say thank you to the soldiers and martyrs. Vasanth used to feel that the general public is unaware of the selfless contributions of a soldier at the border. Unlike in northern India, where somebody or the other from the family is in the army, in southern India, the general awareness about a soldier's life is very low."
Now that the foundation is spreading its wings to Tamil Nadu, it is Subhashini's dream to arrange camps all over the country and take the 'Gift a Birthday' initiative across India as this one gesture touched the mundane lives of the widows and their children the most.
Today, she teaches dance, performs, takes care of her old mother-in-law and parents, guides her two teenage daughters and takes care of the Foundation.
"I am not worried about money. There are enough good people in our society who help us monetarily. Yes, we need more people to work with us. We hope to get more volunteers all across India who are willing to spend some time to brighten the dull lives of these families. If not for the foundation, I do not know how I would have channelised my energy to reach out to a large section of society. It is not that I am just realising Vasanth's dreams; today, it is my dream. If I was not passionate and did not accept this as my dream, I would not have been able to do all this so effectively."
Photographs: Courtesy Subhashini Vasanth