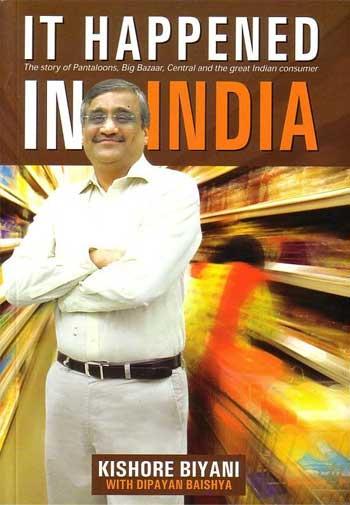 Kishore Biyani CEO of FutureWorks talks about entrepreneurship, believing in yourself, and how experiencing the journey is more important than achieving any objective.Kishore Biyani
was a key speaker at the recent DREAM:IN conference in Bangalore last week. The event was put together with the intent of arriving at sustainable and transformational ideas for business, policy, social change and development through the dreams and aspirations of people from across the country.
As one of India's most successful entrepreneurs, and business interests across various sectors, he chatted with Sriram Mohan from yourstory.in about the need for formal training in entrepreneurship and the secret behind his stupendous success.
In India, the most acceptable culmination to education is in landing a job. Under such circumstances, do you think incorporating entrepreneurship into the mainstream education

system is good way to boost the emergence of entrepreneurial talent in the country?


I don't think so. In fact, the research we've done has shown us that for every employee in a standard white collar job, there are 11 people who are self-employed. We're a nation of shopkeepers and dukaandaars. In fact, if I had gone on to do my MBA, I would have never become an entrepreneur.
In retrospect, what do you think made you the success story that you are?


I keep stressing on the fact that there is more happiness in experiencing the journey than in achieving the objective. Also, it's important to believe in yourself. But if I were to think of one thing that I've not spoken much about, it'd be the fact that I always take a contrarian view. For instance, when the recession was on, I was pushing for growth. All the talk about being a successful entrepreneur is fine. But the role that I have always most relished is being a part of India's new consumption story.
Photograph: Rediff ArchivesCourtesy: YourStory.in