Meet 10 Indian achievers who made the cut on the Forbes 30 Under 30 Asia list.
Forbes is back with its annual list of achievers under 30.
In its third year, the 2018 Asia list features 300 young innovators and disruptors across 10 different categories including arts, consumer technology, retail & e-commerce and social entrepreneurs, just to name a few.
According to the magazine, selecting these young achievers was no easy feat.
'Representing 24 countries across Asia-Pacific – including Azerbaijan and North Korea for the first time – these finalists were selected from thousands of online nominations, researched by our team of reporters and vetted by a panel of expert A-list judges, to make sure they're worthy of a spot on this prestigious list,' Forbes revealed.
While 65 Indians have made it to the list, we take a look at the notable 10 young achievers who have featured on the Forbes 30 Under 30 Asia list.
---
Anushka Sharma, actress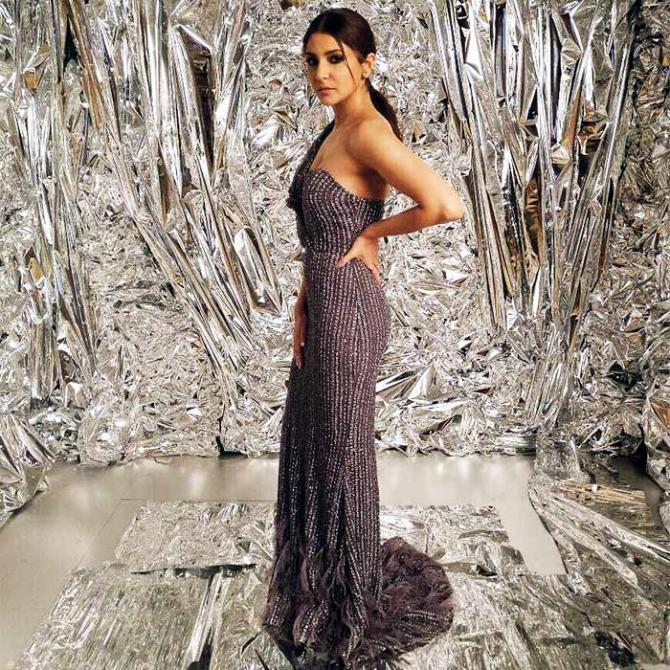 Photograph: @anushkasharma/Instagram
Among the Indian names present on the 'celebrities list' is Anushka Sharma, who is using fame to make a difference -- and a fortune.
One of India's highest paid actresses at 29, she began acting in 2008 and has starred in over 15 films till date.
Virat Kohli and Anushka have also emerged as India's power couple.
---
Padmanabh Singh, Polo Captain, Indian National Polo Team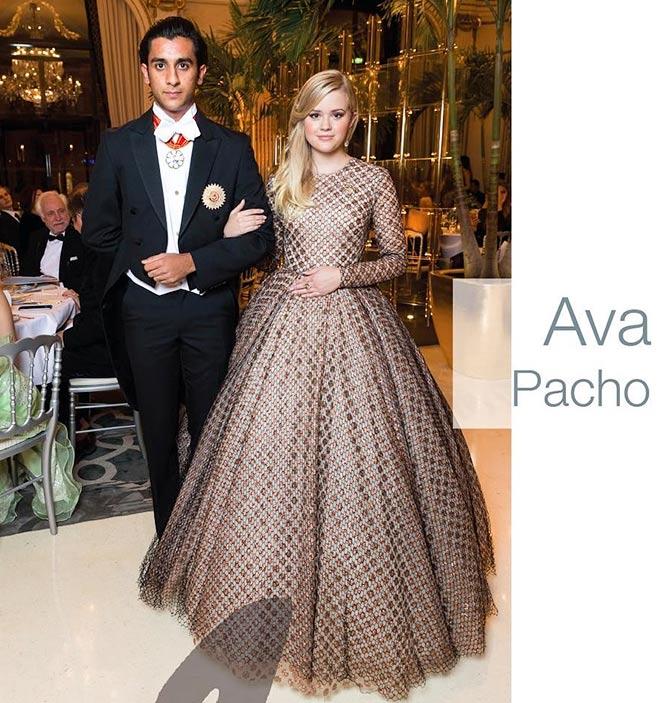 Titular King of Jaipur and accomplished polo player Maharaja Padmanabh Singh aka Pacho with Resse Witherspoon's 18-year-old daughter Ava at the Le Bal 2017, above.
Photograph: Kind courtesy lebal.paris/Instagram
He is the captain of the first Indian polo team to head to England in 20 years.
According to Forbes, 'His prowess on the polo field, however, has earned him newfound fame as a sports figure as he captained the first Indian polo team in England in 20 years.
'Singh is the youngest ever member of a World Cup polo team, and was the youngest ever winner of the Indian Open Polo Cup.'
---
Bhumika Arora, Model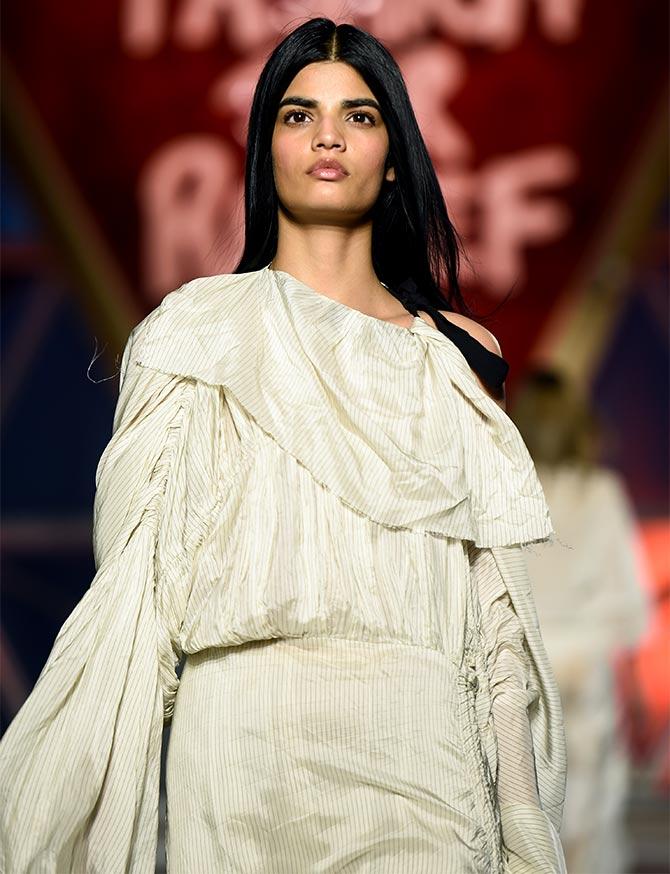 Bhumika made her runway debut in 2014 by walking the runway for Dries Van Noten Fall/Winter. Photograph: Antony Jones/Getty Images
Meet India's next supermodel!
Having walked the ramp for the big names in the fashion business including Fendi, Kenzo, Marc Jacobs, Balmain and Alexander Wang, this 29-year-old broke into the modelling scene in 2015, after being discovered by a photographer who saw a couple of her online selfies.
In less than three years she seems to have wowed designers and fans with her striking Indian features.
---
Anjali Batra, Co-founder, Food Talk India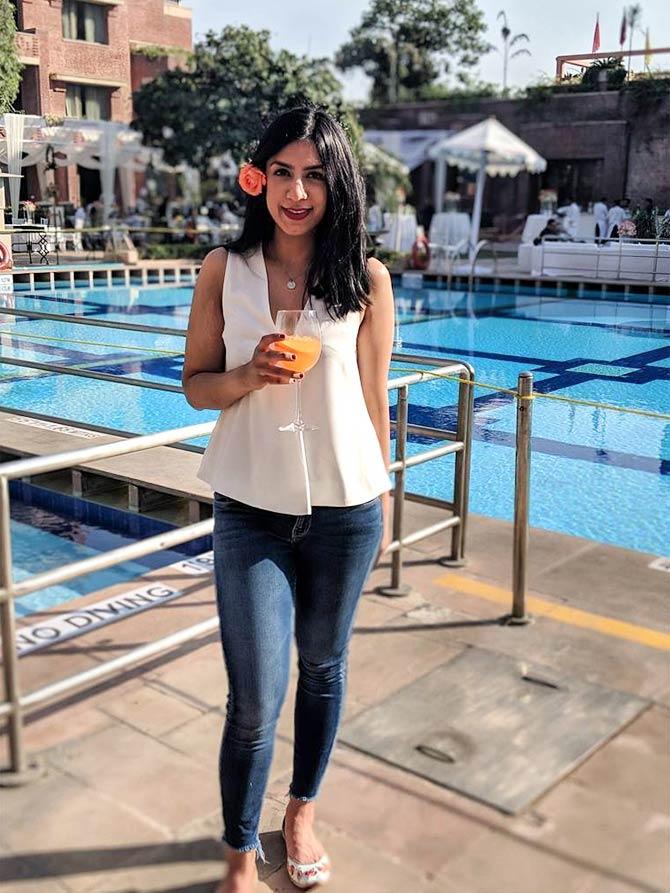 Photograph: Kind courtesy Anjali Batra/Instagram
Anjali Batra co-founded India's first food and drink community four years ago as a tiny invite-only community on Facebook, along with Shuchir Suri (over 30).
Their goal was to create a platform that acts as 'the world's largest communal dining experience'.

A public relations professional, today, her company is curating culinary experiences at a global level.
---
Nishanth Chopra, Founder, Oshadi
All his clothes are made with natural dyes and hand-woven, which Chopra believes lands them a spot in the high-end global market.
Collaborating with Irish designer Richard Malone, a graduate from Saint Martins and a recipient of some hefty prizes in fashion, including Louis Vuitton's Grand Prix scholarship, Oshadi debuted at Paris Fashion week with a capsule collection.
---
PV Sindhu, Athlete, Badminton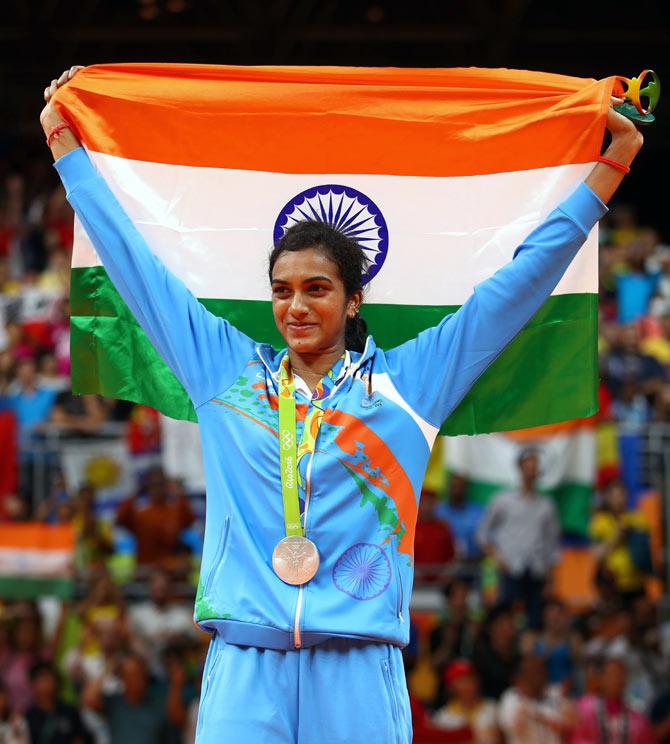 P V Sindhu after winning the silver medal at the Rio Olympics last year. Photograph: Clive Brunskill/Getty Images
The 22-year-old from Hyderabad became a national hero when she won India's first medal of the Rio Olympics, a silver in women's singles.
She is also the only second Indian to reach the finals of World Championship after Saina Nehwal.
---
Smriti Mandhana, Athlete, Cricket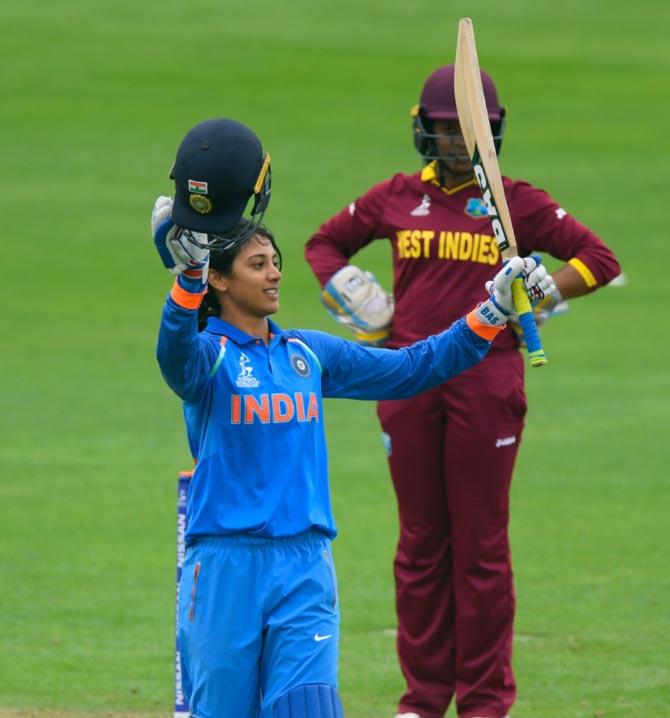 Smriti Mandhana celebrates after scoring a century against the West Indies. Photograph: Stu Forster/Getty Images

A key player on the Indian women's cricket team, Smriti Mandhana was first selected in the Maharashtra team at the age of nine.
She has now earned her the name and fame of being the 'Virat Kohli' of the women's team.
The left-handed batter was a pivotal player in their run at the 2017 Women's Cricket World Cup where India placed runner-up to England.
---
Ria Sharma, Founder, Make Love Not Scars
Actress Priyanka Chopra presented the 2017 Goalkeepers Global Goals Awards to Ria for her outstanding work to create a positive impact in people's lives.

Photograph: Monica Schipper/Getty Images
A fashion student at Leeds College of Arts, United Kingdom, Ria returned to India in the third year of her graduate programme to make a documentary on acid attack survivors.
In the process of creating the documentary, she met several acid attack survivors.
Their stories touched her in such a way that she was inspired help them.
Ria went ahead to found Make Love Not Scars, an organisation that actively supports survivors of acid attacks.
---
Suhani Jalota, Founder, Myna Mahila Foundation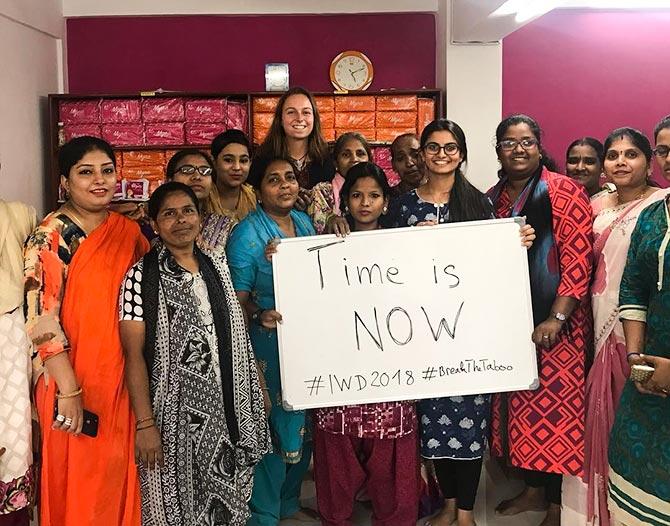 Suhani (fifth from right) with her team at Myna Mahila Foundation. Photograph: Courtesy Suhani Jalota/Instagram
Founder and CEO of the Myna Mahila Foundation, Suhani has been providing impoverished women in India with affordable health products such as sanitary napkins.
---
Shriyans Bhandari and Ramesh Dhami, co-founders, Greensole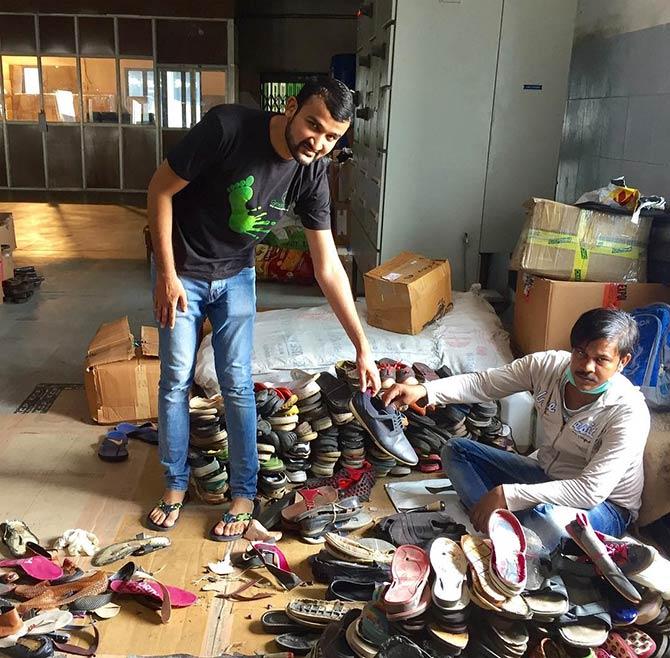 Shriyans Bhandari gets clicked with a volunteer. Photograph: Kind courtesy Shriyans Bhandari/Instagram
These two athletes are getting people to donate their old footwear, which is recycled into comfortable slippers and donated to people in need.
The idea is to give your old shoes a second life by creating a new pair for needy school children.