It is now legend that he used to sell homes during his school lunch breaks!
Aditi Phadnis finds out more.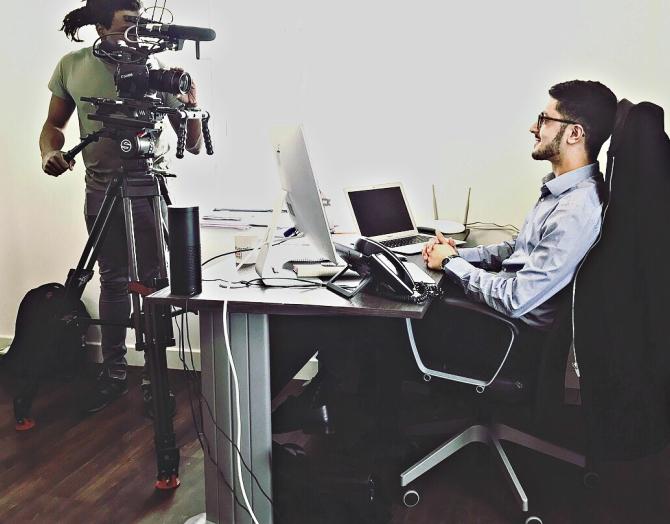 Akshay Ruparelia says, '

The business is worth £12 million... W

e are now looking to raise £5 million at a valuation of £20 million plus.
Photograph: @akshayruparelia/Instagram.
He is the United Kingdom's youngest millionaire, but Akshay Ruparelia is both thrifty and canny.
He has been to his village in Gujarat, but "only a few times, because the cost of travelling back to India is quite substantial". But he hopes to return in the future for charity work -- and also to raise Indian money for his business.
"I would be overjoyed to have Indian-origin investors as part of our next round of funding of £5 million to potentially disrupt the vertical landscape of the UK property industry and become number one. If this happens, I would find myself in India/Gujarat, more often, with pleasure," he says.
Ruparelia is 19.
His life is a teaching.
He is a British citizen, so is his mother.
His father fled his birthplace, Kisumu in Kenya, following civil war and race riots.
Both his parents are of Gujarati origin. Both are hearing impaired.
They moved to the Greater London area with meagre belongings and "worked very hard throughout their lives to eventually own a home".
Ruparelia and his sister studied hard and did well in school.
He got the idea of launching a real estate business when the family moved home over seven years ago and "I later discovered estate agent fees" the family had paid.
As he grew up, he read voraciously, learning about disruptive business and technology like Uber and Amazon.
But he could never shake off the feeling that his family had been rooked in buying their house. He tried to research why real estate agents charge so much for matching buyers and sellers.
"The lack of disruption in the UK real estate market shocked me, and this time it was a case of the core service offering to the public remaining an archaic, opaque process of selling homes," he says. "Most importantly, the pricing!"
"I aimed then," he added, "from around 16/17 years old, to experiment with this theory and the idea that customers' experience should be improved and, more importantly, their money saved."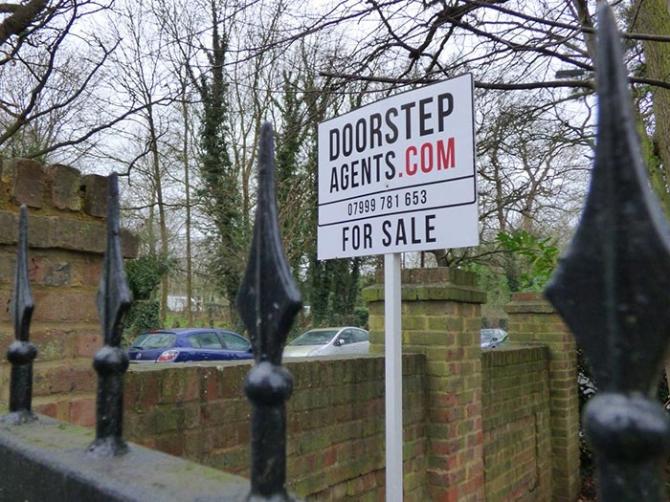 Ruparelia set out to be the cheapest estate agent and offer the best/most transparent services.
Photograph: @DoorstepsUK/Twitter.
He figured that technology could be put to work to achieve this and set out to be the cheapest estate agent and offer the best/most transparent services.
He launched a company called Doorsteps.
The company grew first by word-of-mouth and then organically.
The secret?
Simple, he says. Instead of the average 2 to 3 per cent commission most property agents apply to a sale -- which, on an average, amounts to about £10,000 for a London property, according to Ruparelia -- Doorsteps charges just £99.
He utilised the part-time services of stay-at-home mums as agents who could show the house -- who better than a mum to point out the best features of a kitchen or the location of the house, for example.
When he closed his first sale, he postponed the celebration -- he had let his studies slide and A levels were approaching.
He got straight As in his exam and put on hold an offer from Oxford University, deciding instead to grow his business.
He says, "The business, including external shareholders and family shareholdings, is worth £12 million, as of two and a half months ago.
"However, as we have grown to become the 18th largest estate agent in the UK, we are now looking to raise £5 million at a valuation of £20 million plus, which reflects our meteoric growth rates with low spends, to aim to be number one."
It is very likely that will happen.