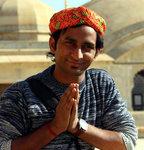 Hailing from a village having no electricity, this techie now runs two start-ups, educates his community, gives TED Talks and is on his third novel. This is Ankur Mishra's journey.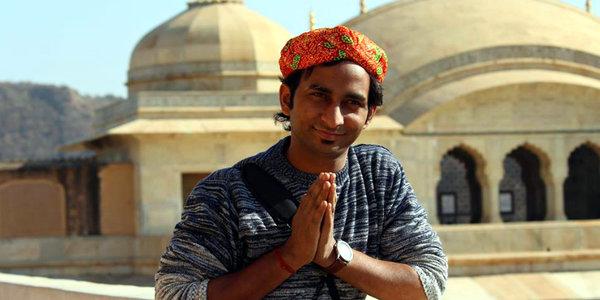 Ankur Mishra exudes the kind of lucid candour and sincerity that can only be mustered by someone who has lived a life in every season, flavour and shade that India has to offer -- for he has walked a thousand miles and chronicled many adventures.
Don't take him for any other small-town boy with big dreams -- for this entrepreneur, social worker, writer, poet and traveller went a step ahead, brought on his finest masonry to also build his road block by block.
Growing up in a village
Ankur grew up in a "pure" small village in Uttar Pradesh, as he likes to put it. "I say 'pure', because there was no electricity, and was surrounded by the mountains and a river.
"The school was small and the teachers, harsh. Coming from a very poor family, I almost didn't get an education, had it not been for the God-given gift of scholarship. Even then, I read English in Class VI for the first time," he explains.
Some incidents in school left an impression on him.
This catapulted him into action at the raw age of 16, with his 'baba,' one of the few members in his family that were literate, by his side.
A headstart
"I had experienced first-hand the impact that the right or wrong teacher could have on a child. Whether it was the moment when I was slapped by a teacher for merely standing up to read the board properly, or the general disinterest that was apparent in so many of the teachers at the village school, our school systems were lacking quality and soul," he says.
Whilst in Class XII, Ankur felt that his weekends and all that free time could find much better use, so he started an initiative called Unique Educational Group.
He approached several heads of institutions and volunteered to take weekly sessions with students on subjects like Maths and Science. "Maths is my favourite. Kids are very keen to learn counting using different techniques, and I teach them the practical use of mathematics -- how they can help their parents in budgeting, time management etc.," he explains.
Starting out with two village schools, the students' vigour and eager anticipation of their sessions made them locally famous, and within two years, their weeks had to be split between 17 villages and around 100 schools -- something Ankur pulled off completely with his pocket money.
When the time came for Ankur to leave the village behind for his career, the same model was met with indifference from students in cities; but Ankur is keen on setting up in Gurgaon, where he now sips his beloved tea with 10 students weekly, alongside running his early-stage start-up.
First date with a computer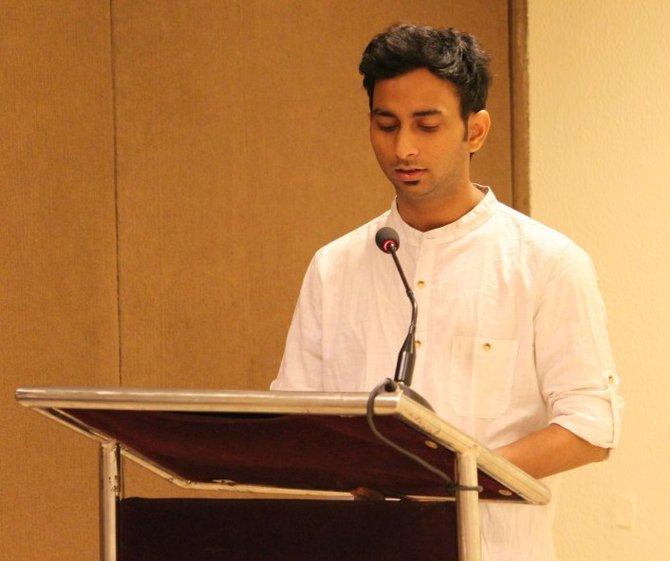 Believe it or not, this seasoned techie laid his claim to the computer only when he entered college for his BTech.
He worked for several MNCs including Microsoft after college as a programmer and developer, but he felt like his 'tech-geekdom' had another calling, namely, to help non-techies join the techwagon.
With Digital India especially, Ankur saw great value in helping non-techies "get" the web and do more business using it. Foreantech -- 'a start-up for start-ups,' became his way of helping start-ups at designing, development and marketing, all at one place. "Today's start-ups have a big headache of resources, especially, developers and designers.
"I wanted to solve this problem. When a start-up comes to us, their digital worries become ours,"Ankur explains.
The one-year-old company has successfully accomplished about 100 projects with start-ups like Wingo and Baniyagiri, as well as some government assignments.
Love with tech, but flirting with the quill
Scarring experiences from his school days encouraged Ankur to become a storyteller, and he began by publishing an expose on teachers when he was only 16.
The response was amazing and gratifying,according to Ankur, motivating him to write for newspapers and magazines over various social and political issues, until he decided to cast an even wider net, and debut as a novelist. He wrote two books -- his first Love Still and l Flirt, his second Kshanik Kahaniyon Ki Ek Virasat,which was better received, and his upcoming one Love at Metro.
He also recently published a collection of Hindi poems.
Ankur started a website called Kavishala.in for poets to have an online mehfil of sorts. Only a month old, 50 poets have already contributed over 100 works to it.
Passing on the torch, and spreading the fire
Brimming with life -- experiences of making it as a literate engineer, entrepreneur and multi-lingual writer from a powerless village, Ankur knew he must enlighten those seeking inspiration. "I have never really been afraid of speaking in public platforms,"he notes.
He speaks as a grassroots expert on politics, technology, and society, and has graced the stage at over 25 seminars and events like TedxPatna, Ignite Jaipur, Microsoft Tech Days, UEN Summit Patna etc.
The 25-year-old firework feels that ups and downs are just the way life is. "If I, a predominantly Hindi speaker, can now speak on big stages, write books, blogs and more on such a wide level, anyone can. Alone in an alien city, with barely enough funds to keep me fed, I survived. So can you,"Ankur concludes.