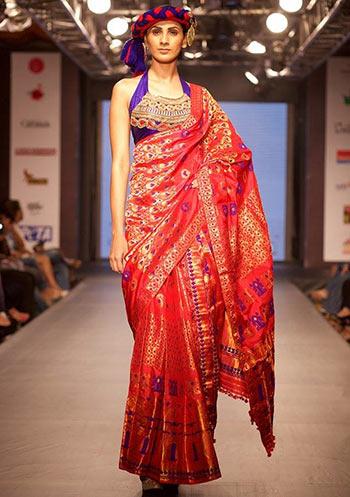 In the concluding part of this series on North East Indian fashion designers, Tista Sengupta/Rediff.com speaks to Sanjukta Dutta who redefined Assam's traditional attire Mekhela Chador with her prolific sense of fashion and creativity.
It began with her love for the traditional outfit, the Mekhela Chador, and her desire to expand its reach.
With the help of her husband, here's how Sanjukta Dutta from Assam, is fighting to increase the popularity of this garment and revive the art of weaving in her home state.
Take a look at our earlier features in this interesting series:
Part I: The Silk Route to Success

Part II: 'Everyone needs to take North East Indians seriously'
Part III: 'This generation is not interested in the art of weaving'
Part IV: 'The people in the North East are very fashion-forward'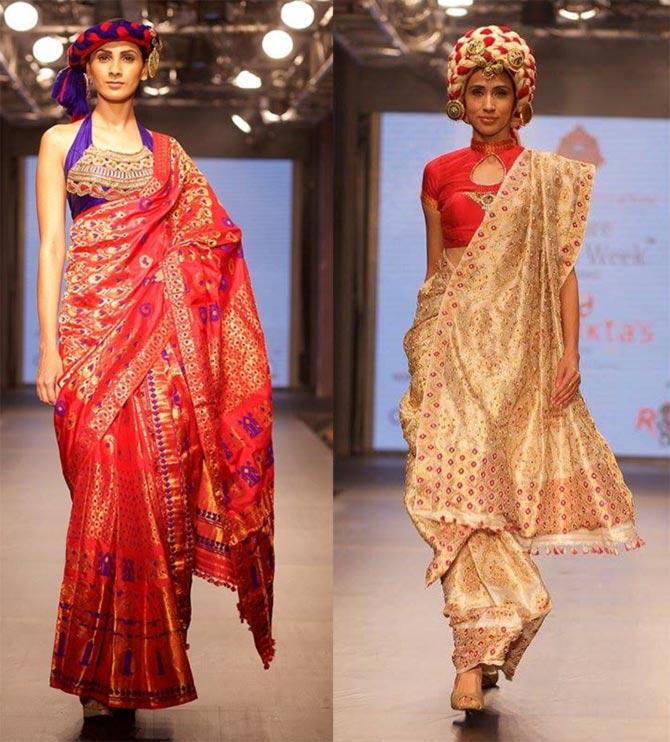 How it all began
From an engineer in Assam's public works department to a designer of the Mekhela Chador, my life has been quite interesting.
I always admired our traditional outfit, the Mekhela Chador. But, over the years, the design and pattern never seemed to change.
With no variety in the market, people were left with few options. I decided to give them more choice.
In 2012, my husband and I opened a weaving unit with just three handlooms. I wanted to create more colour combinations and motifs on the Mekhela Chadors made from Muga and Pat silk.
All my creations are different from each other. Now, people want to own a designer Mekhela Chador despite other Indian wear that is available in the market.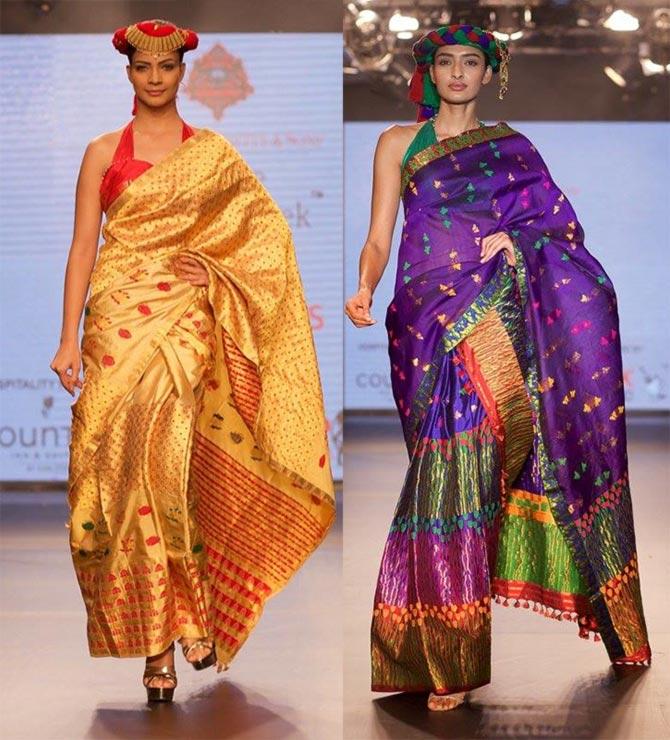 The challenges
Two things were very clear as far as I was concerned.
Firstly, the demand for a fabric like silk was huge. I knew the market was unorganised. But there was a lot of scope to establish it and promote our culture through Assam's traditional attire.
Secondly, there was shortage of skilled labour. The biggest problem they faced was lack of food and shelter. I offer my workers free food and lodging... and they are happy to work for me.
Achievements
Marketing my collection on social media helped me reach out to maximum customers. With the demand increasing, volumes had to go up. Today, my unit has 100 looms.
I gained more popularity by participating in the Mysore Fashion Week and Women's Era Palaash Miss India 2015, where I designed outfits for the contestants.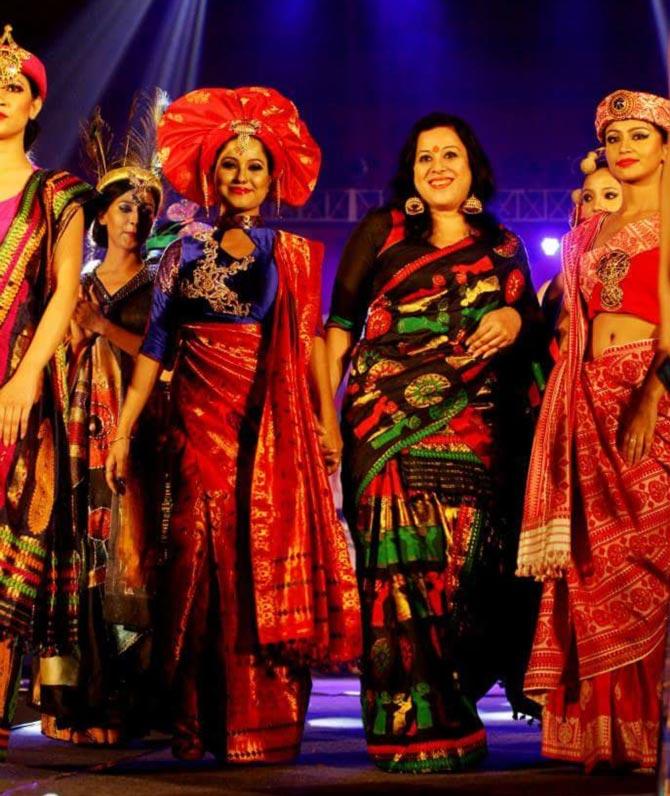 What next?
A unique trendy collection of Assamese jewellery.
Point Of Sale
Sanjukta's
Baisisthapur Bylane 4
House No 57
Survey Housing Stoppage
Guwahati
Online: http://sanjuktadutta.com/
Price: Rs 13,000 -- Rs 45,000
Take a look at our earlier features in this interesting series:
Part I: The Silk Route to Success
Part II: 'Everyone needs to take North East Indians seriously'

Part III: 'This generation is not interested in the art of weaving'
Part IV: 'The people in the North East are very fashion-forward'