She is now preparing to win Miss Deaf World 2018.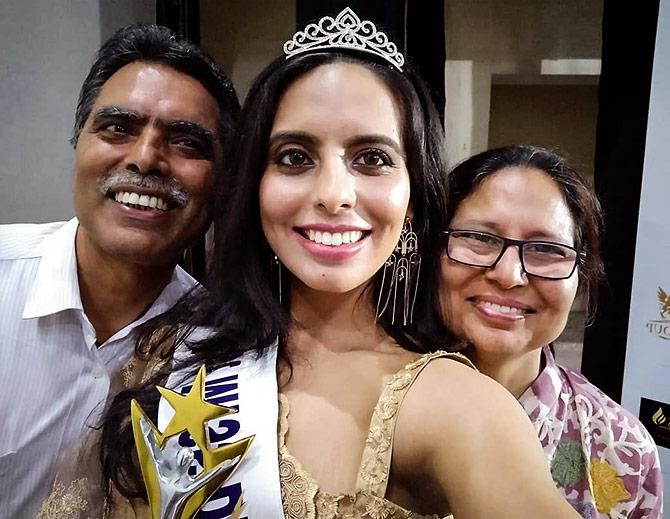 Nishtha with her parents. Photographs: Courtesy Nishtha Dudeja/Instagram
Nishtha Dudeja, 22, from New Delhi won the Miss Deaf India 2018 pageant.
A former judo player, she has represented India in international tennis competitions including the World Deaf Tennis Championship 2015 and Deaflympics 2013 and 2017.
A commerce graduate from Delhi's Venketeshwar College, she thanked her parents for the win and wrote a touching post on Instagram.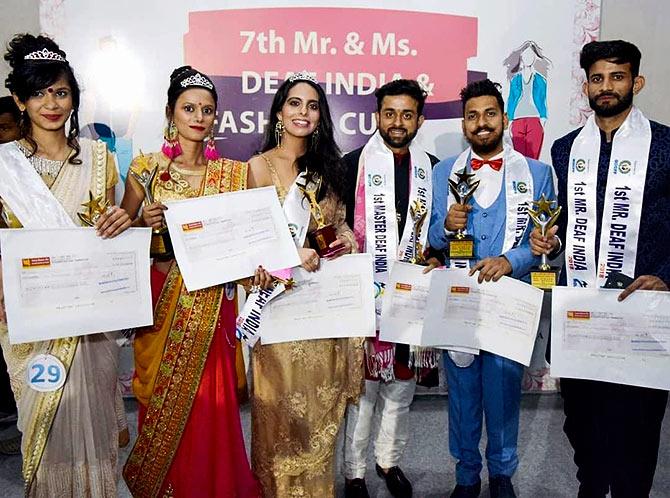 Nishtha shares the limelight with the other winners of the Miss and Mr Deaf India 2018 contest.
'Today I'm dedicating this post to my parents who supported me throughout my journey.
'Initially when I told my dad about my thoughts of participating in Miss Deaf India, he was skeptical about it like every parent would be.
'I took him to Indore to watch the pageant. He then agreed with me, but he was still not sure about it.
'After participating in Deaflympics 2017, we told my mom about the plan, she was also skeptical about it.
'But I believed in myself and I also let them know what my intentions were.
'When they got to know about my determination, they stood by me like a rock.
'Without their support, I won't have been where I'm today! Thanks Maa and Paa.'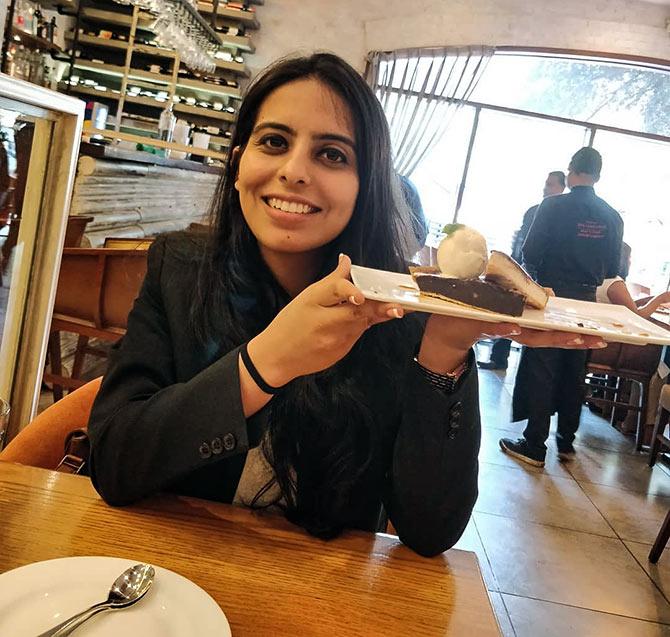 To celebrate her win, Nishtha had her favourite dessert after almost a year!