Riya who was often teased 'garba behen' went on to prove her detractors wrong by winning India's next top model this year.
Daughter of a tailor from Ahmedabad, Riya Subodh's journey is the result of hardwork and a 'never give up attitude.'
The dhols are beating and dhoklas are being shared. Ahmedabad is celebrating a special victory.
No, we are not talking about the elections.
On December 16, Riya Subodh, daughter of a tailor from Ahmedabad won MTV India's next top model, a popular reality show.
'India's Next Top Model is a lifetime experience for me. I am saying this because from all the contestants, I was the only one who had no experience of the big fashion world in big cities like Mumbai,' Riya said, after the win.
The journey of how an unsuspecting Riya Subodh made it to the Top 3 and went on to win the show is nothing short of inspirational.
Take a look.
Proud win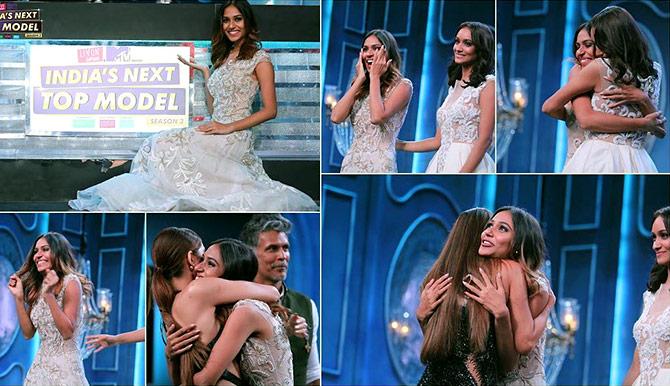 After months of grueling rounds and amidst nervous anticipation, the announcement came as a sweet surprise on December 16.
'AND the decision is here! The oh-so-stunning Riya Subodh becomes India's Next Top Model and wins a millions hearts at #INTM3! Congratualtions, Riya! Let's have some dhokla on the rox?'

All photographs: Kind courtesy MTV India/Instagram
Humble beginnings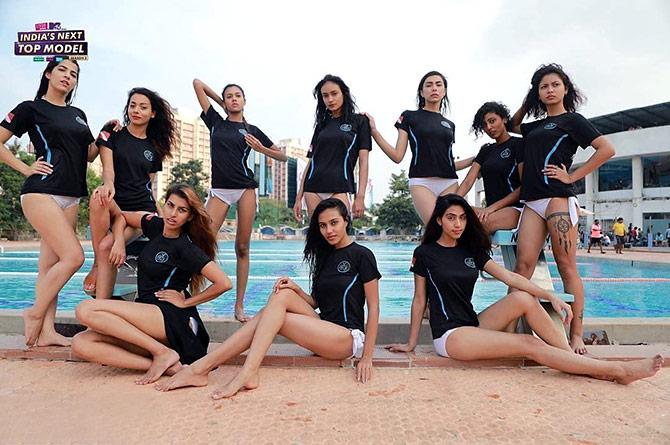 Getting to the top was definitely not easy. Riya had to face competition from talented girls and impress a tough jury comprising supermodels like Malaika Arora Khan, Milind Soman and fashion photographer Dabboo Ratnani.
Bikini babe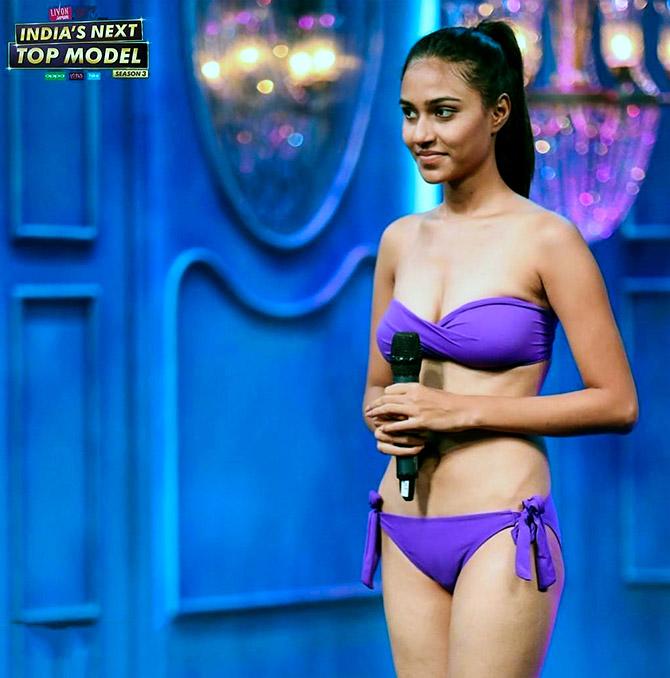 It is commendable how the show saw this demure looking girl transform into a bold and confident woman.
Bold and bald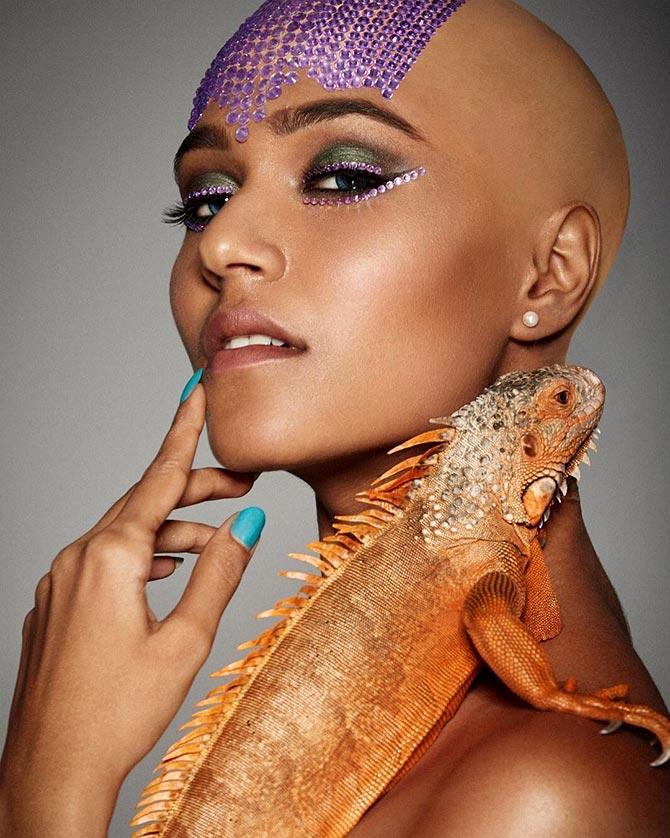 Check out one of her most promising photoshoots from the show; make up by international photographer Daniel Bauer.

Photograph: Kind courtesy Daniel Bauer/Instagram
Dream come true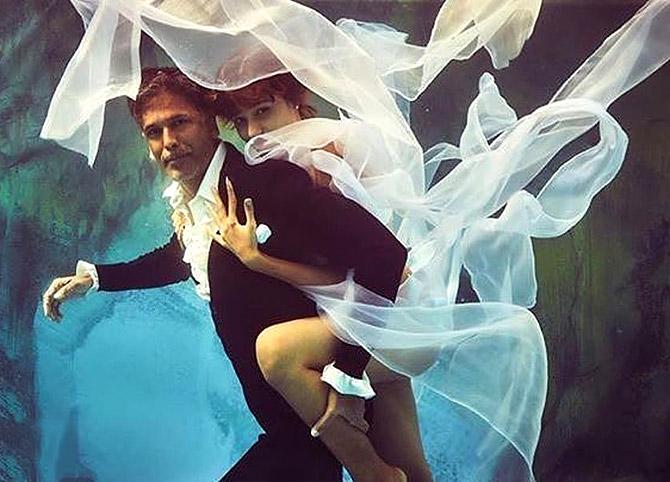 Riya who was often teased as the 'garba behen' (a girl who plays garba) had her moment when she did this underwater shoot with Milind Soman.
'The biggest highlight for me was the photoshoot with Milind Sir and Malaika Ma'am. When I decided to take part in India's Next Top Model, I knew that this show is going to change my life forever so when judges announced my name as the winner I had all the memories coming back,' Riya told the media.

Ramp queen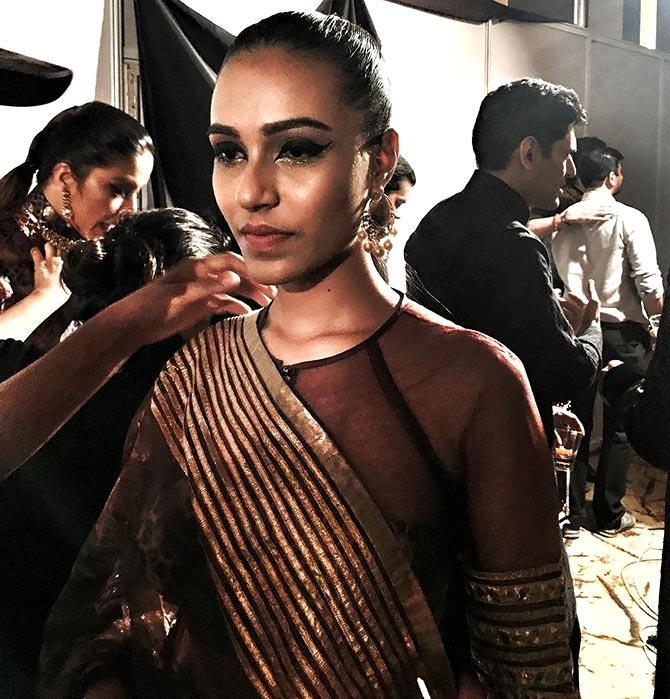 From shooting for local commercials and choreographing shows for colleges in 2015, Riya has come a long way. She's walked for ace designers like JJ Valaya, Komal Sood and more.

Photograph: Kind courtesy JJ Valaya/Instagram

Religious too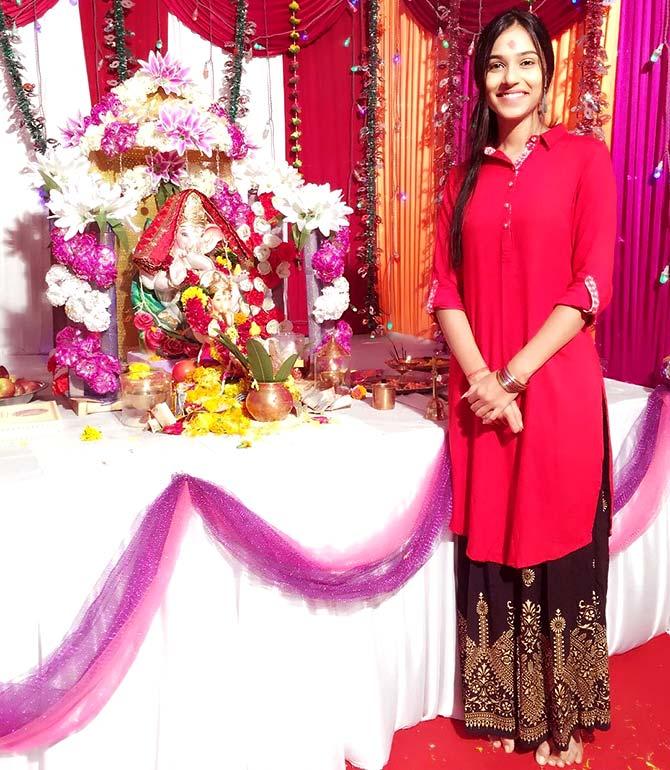 The desi belle is quite religious and posted this picture while taking blessings from Lord Ganesha at a pandal this Ganpati.

Photograph: Kind courtesy Riya Subodh/Instagram

Papa's lil girl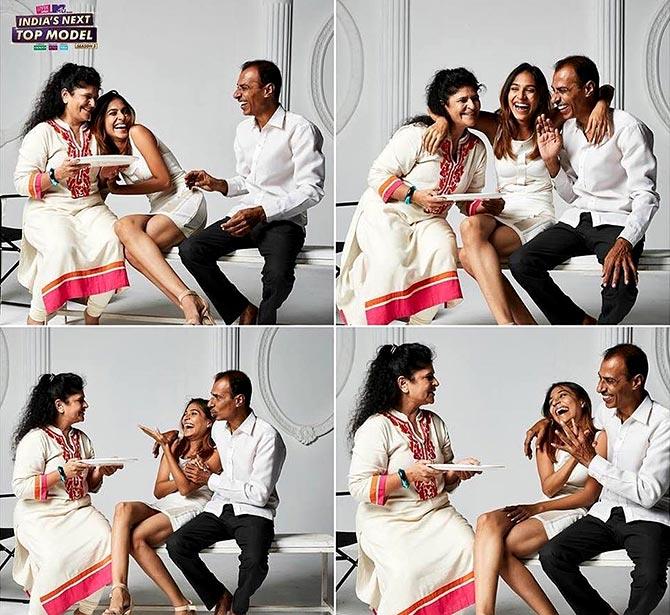 'S

o finally my strength my family helped me to win final photoshoot of India's next top models S3 and we cherished all the moment of life and this surprised will be special in entire life because when you are emotional and away from family without any contact n suddenly they come it could happen only on INTM .. I will miss INTM badly,' she captioned this picture.
Winning team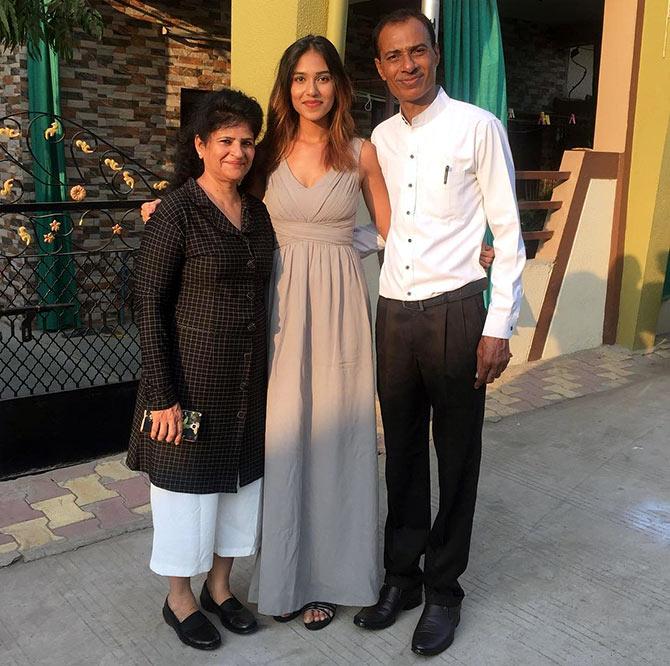 We are happy Riya had such encouraging parents who let her pursue her dream and saw her chase success. Cheers to the winning trio.

Photograph: Kind courtesy Riya Subodh/Instagram