The Indian-origin Canadian YouTube star joins the long list of celebs using their fame to promote a good cause.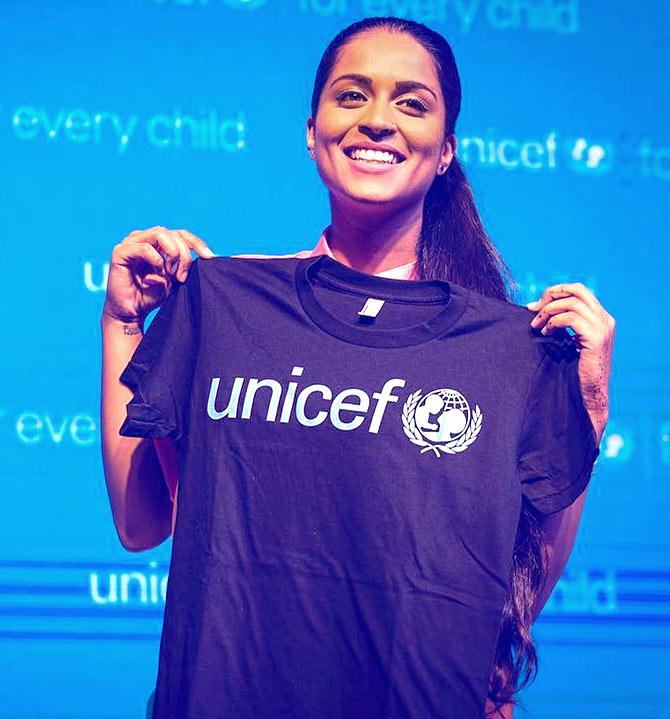 It has been confirmed, UNICEF appointed Indian-origin Canadian YouTube star Lilly Singh as its newest Global Goodwill Ambassador.
The YouTuber, famous as Superwoman, is one of the youngest ambassadors ever appointed.
As the UNICEF ambassador Lilly, who has around 11.9 million subscribers on video sharing website YouTube and 6.7 million followers on Instagram, will use her channel to showcase the organisation's work and urge millions of her followers to work for children's rights.
The 28-year-old star has also started a new initiative on social media #GirlLove which aims to end girl-on-girl hate.
She was in India recently to support UNICEF's Youth4Change initiative, a leadership programme for young people that brings them together to support peers and communities in taking action on issues that impact them and also understand the importance of a quality education.
'Today was a wonderful and humbling day. I'm honoured to announce that I am the newest Global Goodwill Ambassador for @unicef,' she shared on Instagram.
'Not only am I will be one of the youngest ambassadors ever appointed, but I'm also the first ever ambassador from the digital space. Having said that, I feel a responsibility to bring a fresh perspective to this role.
'I'm excited not just for myself, but for my amazing audience to join me in doing our part to make the world a better place for all children. Many youth around the world don't have the privileges we do and therefore it's our job to work for them, fight for them and speak up for them.
'I've got projects stirring in my mind but when it comes to humanity, we're in this together! So if you have any ideas at all to support children's needs around the world please comment (on her Instagram page) and I'll be sure to engage. Thank you!' Lilly expressed.
All photographs: Kind courtesy Lilly Singh/Instagram