E-wedding planners allow you to book everything online, including venues, make-up artists, bands, florists, discovers Tinesh Bhasin/Business Standard.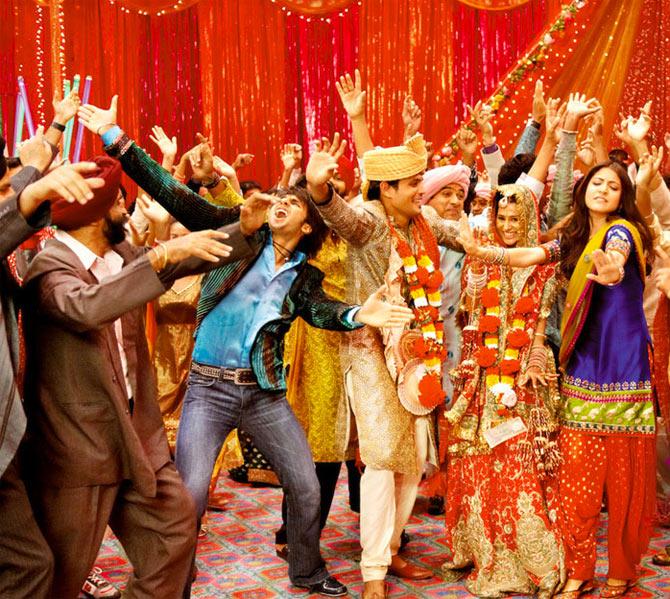 The Reserve Bank of India's tough riders on withdrawal of cash for marriages have put a dampener on nuptial celebrations. But opting for online wedding planners can help you tide over the crunch and ensure a smooth marriage.
The central bank has said only one party -- parents of either the bride or the groom, or one of those getting married -- can withdraw a maximum of Rs 2.5 lakh.
Along with this, the regulator has asked the individual for declarations from the receivers of funds that they don't have a bank account.
The bigger problem is that the increased limit of withdrawal is only for marriages scheduled until December 30.
Those getting married after that don't enjoy this option.
"Typically, 70 to 75 per cent of payments during weddings are in cash. Many people have postponed their marriages to January or February in the wake of demonetisation. Those who could not extend their dates have scaled down their budgets," says Anand Shahani, co-founder and chief executive officer, WedMeGood.
Cashless and cost-effective
E-wedding planners allow you to book everything online, including venues, make-up artists, bands, florists, etc. One can also choose to pay all these vendors at the website.
"We are completely cashless. One has to pay a booking amount on finalising the service provider. A portion then needs to be paid one month before the wedding, and the remaining amount is paid during the event," says Minnat Lalpuria, founder and chief executive, 7Vachan.
Unlike traditional wedding planners that get involved in weddings having a budget of Rs 50 lakh or more, online planners cater to families that have budgets starting from Rs 10 to Rs 15 lakh.
Manas Wadhwa, co-founder and chief executive officer at WeddingPlz.com, says most e-planners don't even charge clients any fee unless the hosts opt for personalised service.
Wedding planners can help you pare costs in many ways.
The biggest expenses in a wedding are on the venue, catering and decoration. Together, they can account for 30% to 60% of the budget.
Online planners can help you get a discount on these, as they understand the lowest price a service provider can charge during peak and off-peak seasons, and the days when bookings are low or high.
Depending on these factors, planners can negotiate a 10% to 30% discount with all the providers, including venue owners, photographers and make-up artists.
They also suggest areas where you can cut corners without compromising on quality and areas where you should retain your budget.
Tax impact on wedding budget
To save on taxes, venue owners and host families earlier entered into an arrangement for part-payment by cheque and part by cash.
The incidence of tax can range from 14% to over 30%, depending on the city and whether the venue is standalone or at a hotel.
After demonetisation, many banquet owners asked the host family to pay more, as accepting payment through banking channels meant they had to pay more in taxes. Hence, they asked the clients to bear this cost.
As hosts have to pay a booking amount upfront, venue owners can put pressure on them in such cases.
"In some cases, we were able to get a waiver and in some, we were able to convince the venue owner to bear the majority of the additional cost," says the CEO of an online wedding company.
Newer services during cash crunch
After demonetisation, Wedmegood.com tied up with Uber to offer transport services during weddings.
"The hosts can buy a specific number of Uber rides of set denominations on our Web site and they get promo codes. They can share these with their guests and family members," says Shahani.
Apart from going cashless, the host can keep track of his travel expenses without worrying about coordinating pick-ups and drops.
Wedding planners have also tied up with gift registry start-ups, so that guests can actually gift things the couple needs rather than giving them cash.
A couple can select and make a list of the items they need at a gift registry Web site. These range from kitchen items to furniture and honeymoon packages. They then share it with guests over e-mail, and the latter can buy these online or pay partially if the gifts are expensive.
"We are seeing a 50% increase in traffic since demonetisation was announced. The number of registries created has doubled for the months of December and January," says Sudha Maheshwari, founder and CEO, Formyshaadi.com.
Lead image -- a scene from Band Baaja Baaraat -- published only for representational purposes.