Take a bow ladies!
You're clearly leading the way to a fashion revolution.
Skinny, size zero models out, plus size ones in.
These models are seducing the world, making an enormous impact in the fashion world.
Ashley Graham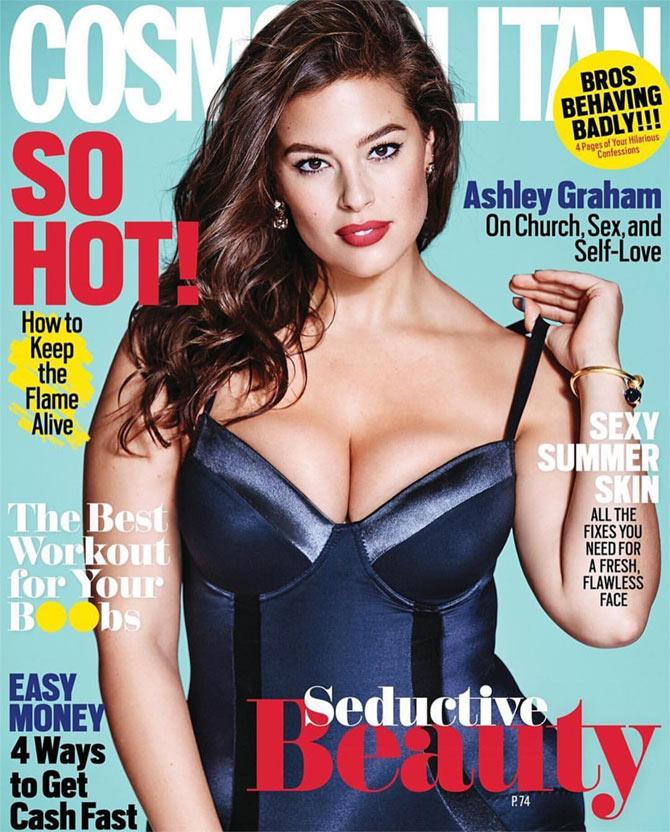 IMAGE: Meet the new face of the H&M Studio AW16 collection.
Based in New York, she has been modelling for 16 years now and her fans adore her.
Be BOLD: That's her tagline.
There was a time when American model Ashley Graham was body shamed for not having the 'perfect' body. But today, she can easily put skinny models to shame with her success.
Photograph: Ashley Graham on the cover of Cosmopolitan.
Denise Bidot
IMAGE: When it comes to fashion, American model Denise Bidot is fearless.
A size 14, she dreamed to be a Victoria's Secret model.
She's walked the runway for brands like Forever 21, Levi's and Nordstrom and made history at the New York Fashion Week by being the first plus size model to walk two runways for regular size brands.
Photograph: Kind Courtesy Denise Bidot/Instagram
Candice Huffine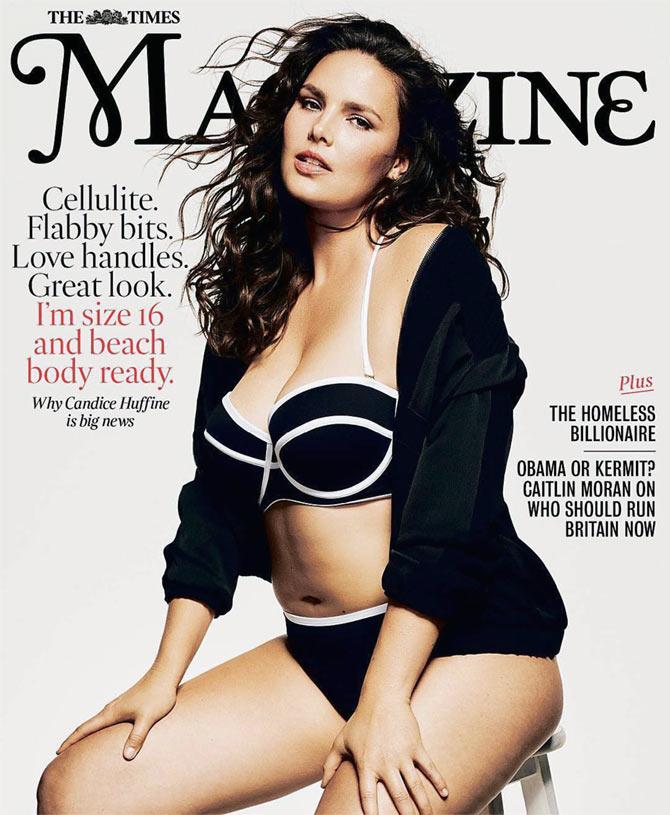 IMAGE: She is a size 16 and beach body ready.
Unabashed and proud of her assets, this curvaceous model is encouraging people to embrace their bodies.
This US-based model has been signed with IMG Models and is the first plus size model to star in the annual Pirelli Calendar in 2015. Inspired much?
Photograph: Kind Courtesy Candice Huffine/Instagram
Precious Lee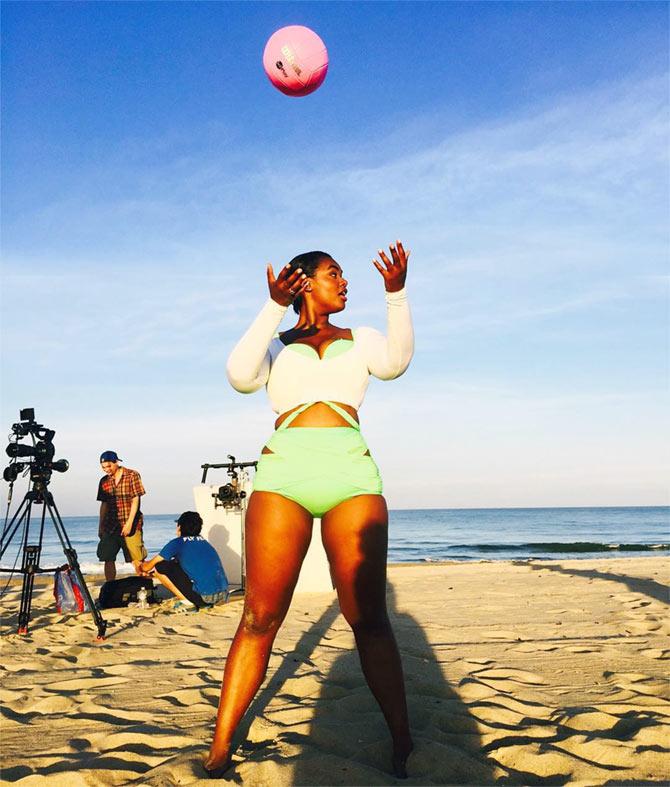 IMAGE: Say Hello to Precious Lee, a size 14 African-American model -- the first to be featured on the cover of Sports Illustrated.
She wears her sexiness on her sleeves and loves to be in the fashion radar.
Precious wanted to become a sports and entertainment attorney, but stumbled accidentally into the fashion world.
Going by her career curve, it looks like she is here to stay.
Photograph: Kind Courtesy Victoria Lee/Instagram
Jessica Vander Leahy
IMAGE: Take a cue from this Australian model and founder of Project WomanKIND on why you should not be afraid to show a little skin.
Jessica Vander Leahy is soon becoming fashion's blue-eyed girl thanks to those curves.
She has also become the poster girl for plus size women across the globe.
Photograph: Kind Courtesy Jessica Vander Leahy/Instagram
Amy Schumer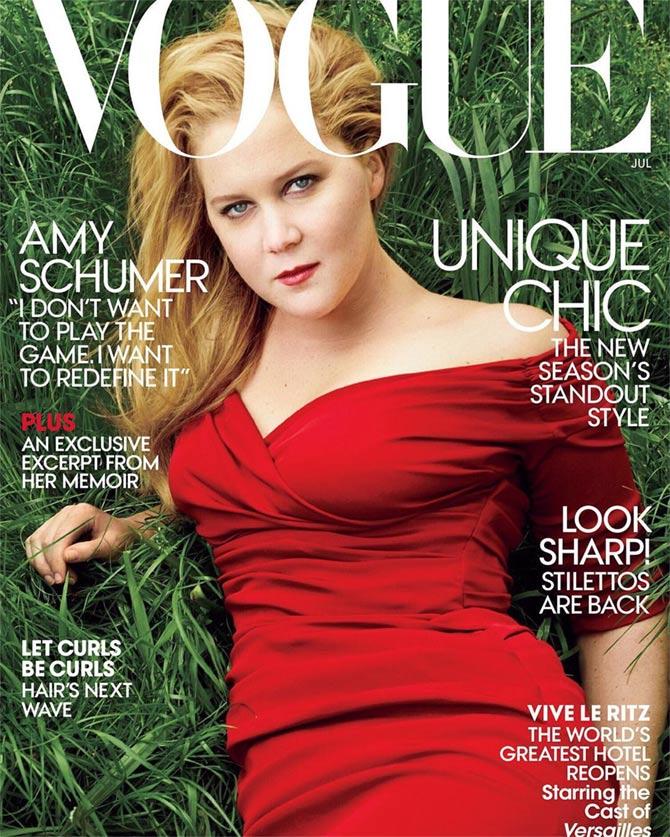 IMAGE: She's beautiful, funny and is all set to redefine the fashion game.
Amy Schumer is the hottest comedienne in America and the face of several magazines.
She featured in the prestigious Pirelli Calendar and made a splash on the cover of Vanity Fair posing in a red off-shoulder bikini.
Photograph: Kind Courtesy Amy Schumer/Instagram
Iskra Lawrence
IMAGE: A size 14 model from UK, Iskra Lawrence's advice to women is: 'We are beautiful because we are us and we are so much more than our appearance.
True that, especially when the advice comes from such a stunning model.
In fact, when someone told her that her thighs were too big and she shouldn't wear white jeans as the colour makes things look bigger, she went out and got a pair for herself.
That's the spirit, girl!
Photograph: Kind Courtesy Iskra Lawrence/Instagram
Bishamber Das
IMAGE: Twenty-nine-year-old Bishamber Das is Britain's first Asian plus size model.
She graduated in law and criminology, but eventually got drawn to modelling.
She is a popular face on the modelling scene, and can even make plain kaftans and tunics look sexy.
Bishamber had a troubled childhood and took to eating to flee from her problems.
Eventually, she learnt to accept the problems and embrace her body. Photograph: Kind Courtesy Bishamber Das/Instagram
ALSO SEE