Focus on specialising in a specific domain or in key technological areas such as machine learning, AI, blockchain, cybersecurity and data science, says Robin Bhowmik.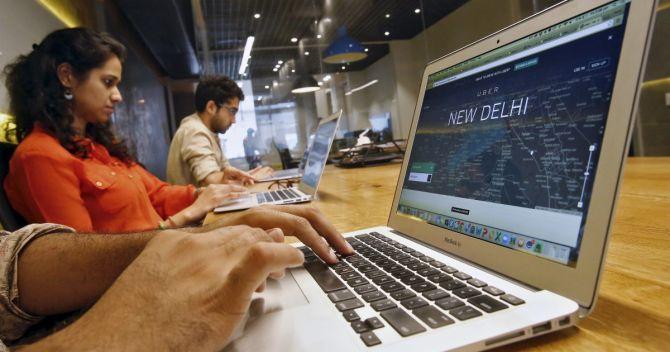 Fear is the biggest catalyst for change in any society and the emergence of COVID-19 is a clear example that has transformed the lifestyle of individuals worldwide.
The current situation has compelled people to resort to using digital solutions to maintain social distancing.
Governments and banks are repeatedly urging customers to use digital services to adhere to physical distancing norms to prevent the spread of the disease.
The National Payments Corporation of India (NPCI) has requested people to use UPI and digital payment applications like BHIM to make payments in stores and other places.
As a result, 42 per cent of Indians have increased their usage of digital payment apps, according to a survey conducted by Local Circle, a consultancy firm.
Small shops that completely relied on cash payments have been forced to accept digital payments. Card usage also grew in this period.
In the month of March, Paytm recorded a 20 per cent growth in the number of users from the pre-lockdown period. Similarly, all other digital payment service providers witnessed a spike.
As soon as the lockdown was imposed in India, both new generation and legacy banks redirected their operations to digital platforms.
They have tapped the potential of new-age technologies such as artificial intelligence, machine learning and SaaS.
AI-enabled chatbots have gradually replaced customer service executives to assist in various banking services including account opening, online deposits and online investment services.
The banking sector is now more focused than ever on technological innovation and many FinTech firms are helping banks smoothen this transition.
The growth and acceptance of FinTech companies may continue to rise in the post-COVID world.
Here are a few tips for professionals who would like to stay ahead in their career:
1. Focus on providing innovative tech solutions
Since every organisation's core strategy will be to improve its efficiency and solve problems, greater focus has to be placed on providing new-age technologies for better customer experience in a paperless economy.
If you are updated with the latest technology and certified on how to use them, it will help you stay ahead of your colleagues.

2. Look for roles that align the industry
All traditional roles such as frontline sales and customer service will now rely heavily on technology iterating the need to hire and train excellent FinTech talent in the industry.
3. Restructure your profile
Whether you are an employee or an employer, you must realise that roles such as actuarial, claim processing and settlements will become obsolete as these functions become automated through digitization.
This will lead to job restructuring and business leaders will need to reorganise personnel and their way of working to become more efficient and remain competitive.
4. Reskill and upskill your team
The need to reskill professionals has become very important for all.
And one should either focus on specialising in a specific domain or in key technological areas such as machine learning, AI, blockchain, cybersecurity and data science.
This will become the cornerstone of new business applications being developed.
5. Train to become a specialist
The role of a general banking or financial services professional will become limited to job functions where the scope of disruption due to extraneous factors such as a pandemic or technology obsolescence is very high.
Growth potential for generalist roles will be severely restricted. Therefore, professionals should strive to be a specialist in a chosen area of importance and relevance.
6. Understand the marketplace and customer needs and wants
For any business to prosper, it is crucial for professionals to enhance their knowledge to address client requirements.
One needs to have a broad understanding of market factors as well as the products a brand represents and then make an informed decision on how to best address customers' needs.
7. Take up practical learning and training
Practical learning augments a person's knowledge, skills and self-esteem.
Moreover, employers are now looking to hire professionals who can demonstrate their skills rather than reel off a catalogue of undirected theoretical qualifications.
8. Hone your product management skills
Product management aligns the company with the market, and this will become a key skill going forward as there is growing focus on introducing new, agile and scalable products that need to be positioned and priced efficiently.
9. Sharpen your problem-solving skills
Frugal innovation is the ability to create value from values. And in a country like India, this requires professionals to be good at problem solving and deliver more value to more people at lower costs.
10. Collaborate to innovate
Many FinTech companies have started adopting an ecosystem-based management approach and a lot of emphasis is placed on collaboration rather than competition.
Cooperation will become the defining factor for the FinTech space going forward and one should become competent in fields such as collaborative models, design thinking, and game theories.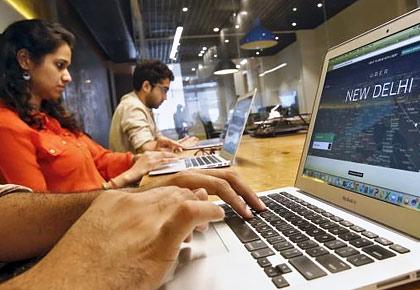 ---
Robin Bhowmik is chief business officer, Manipal Global Academy of BFSI. He can be contacted on ga@rediff.co.in.