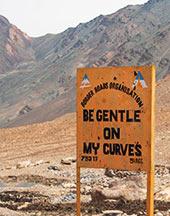 Those who have travelled along India's highways will tell you that our roads are full of interesting, poetic and wise signs.
Check out the road signs Rediff.com's Divya Nair saw on her road trip through Ladakh and Srinagar!
The Border Roads Organisation is responsible for developing roads in India's border states.
It operates in 20 plus states.
Through its road signs, BRO attempts to educate and create awareness about safe driving, citizenship and respecting nature.
Take a look.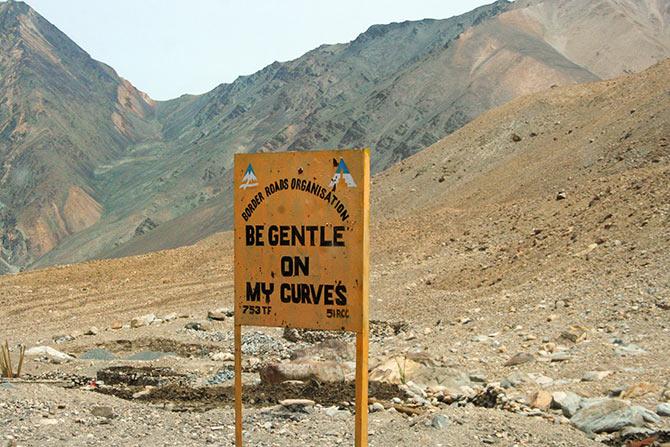 IMAGE: The roads are full of steep curves and bends, hence this naughty warning that makes you think twice before doing anything rash while driving. All photographs: Divya Nair/Rediff.com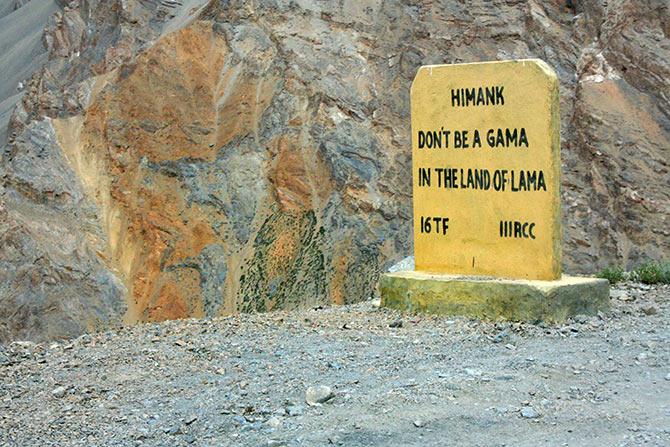 IMAGE: In the land of Lama, where people seek adventure, it's important not to get lost.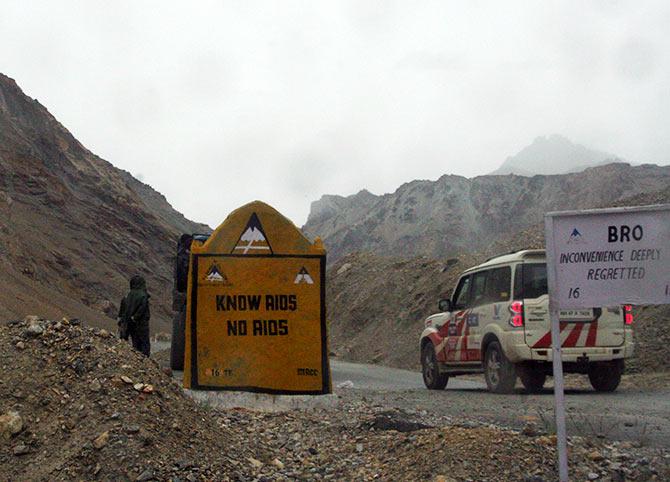 IMAGE: A simple, yet profound message on the fatal disease.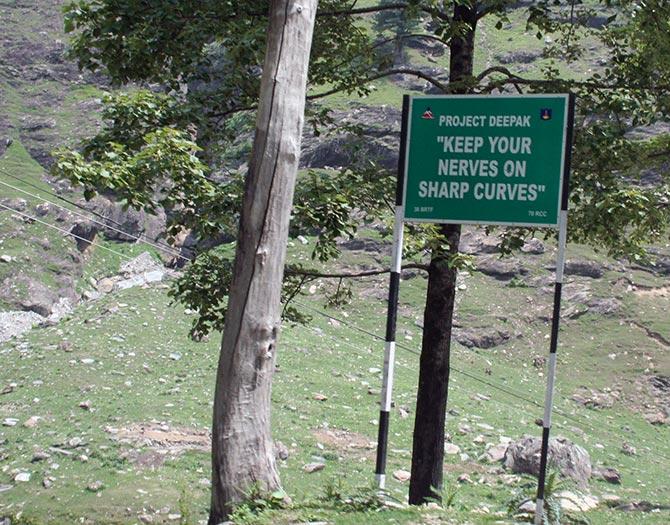 IMAGE: Resist the temptation to accelerate on the curves.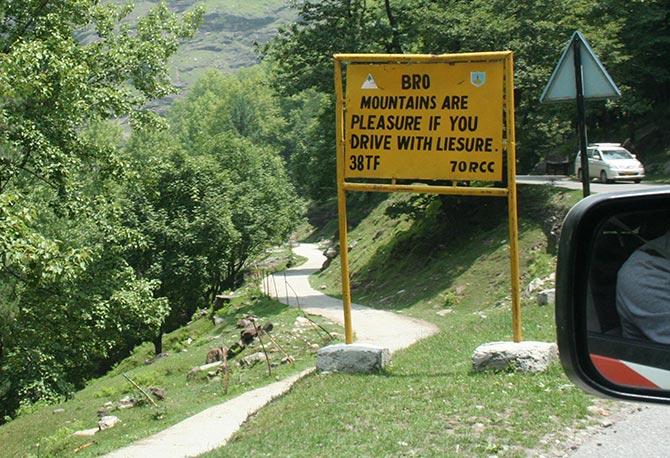 IMAGE: Ignore the spelling error and you have an important message from nature.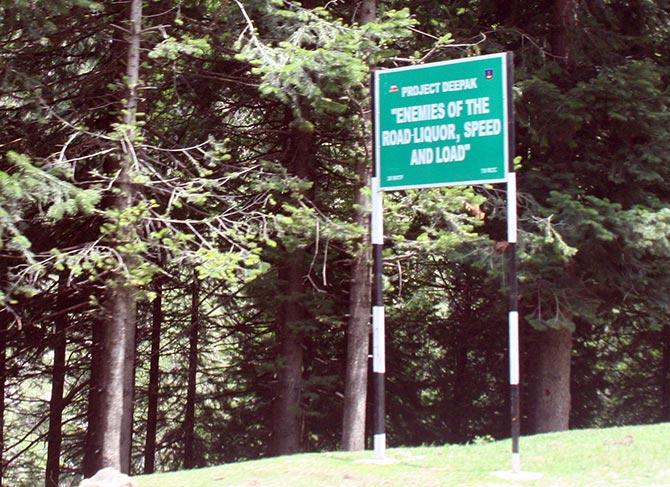 IMAGE: You know what to be careful about when you are in the driver's seat.
IMAGE: Perfect rhyme for the road.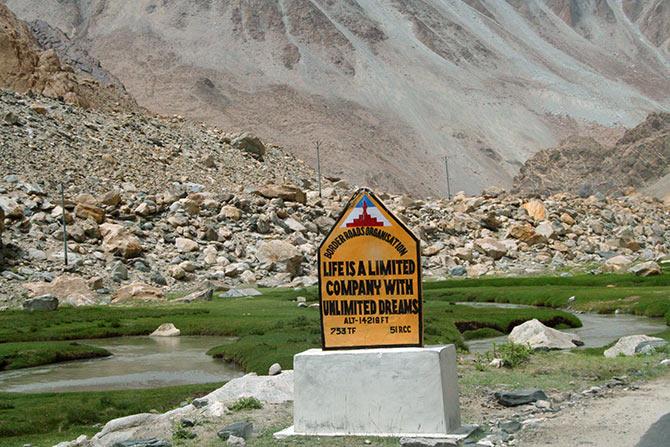 IMAGE: You still have a long way to go, so don't cut your life short.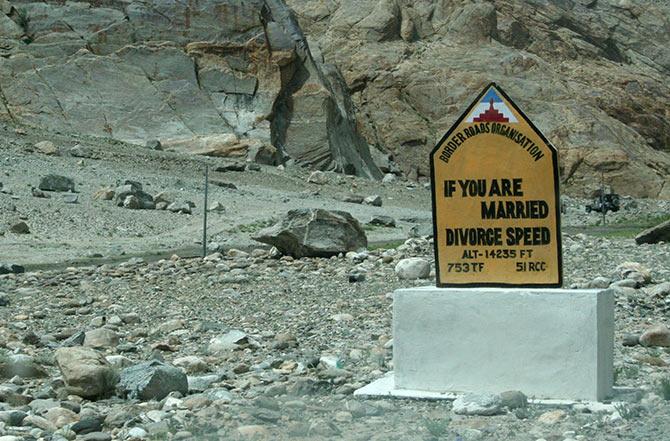 IMAGE: There are people waiting for you back home.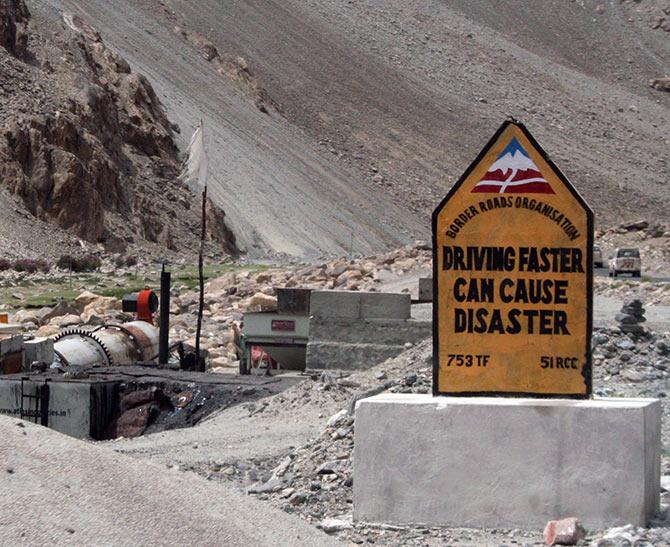 IMAGE: What's the hurry?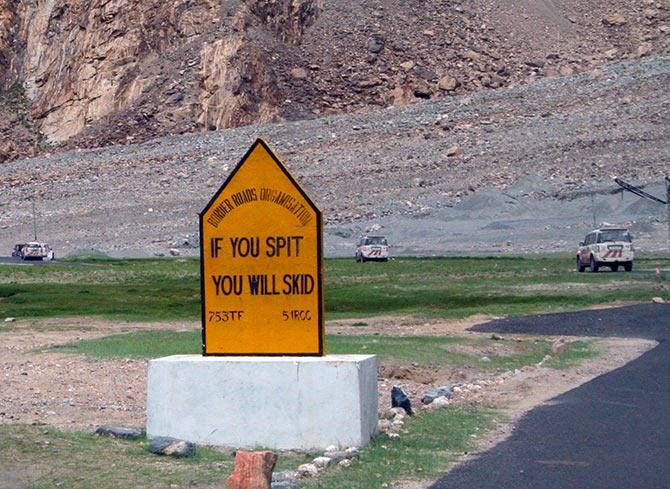 IMAGE: Be a responsible citizen, will you?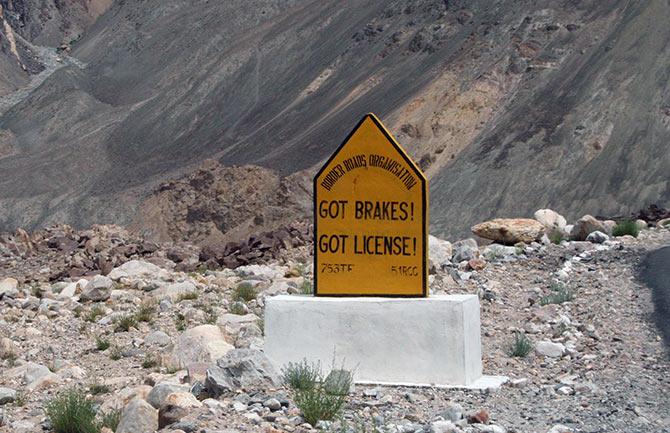 IMAGE: Hope you know the ABCs of driving.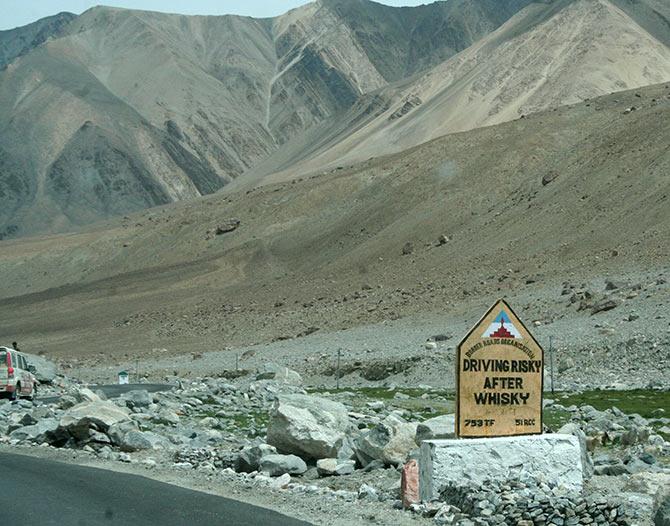 IMAGE: Drink and drive -- risky business.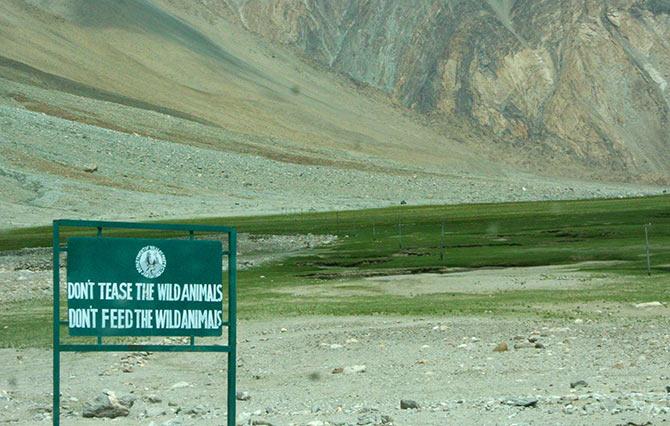 IMAGE: No messing with wildlife.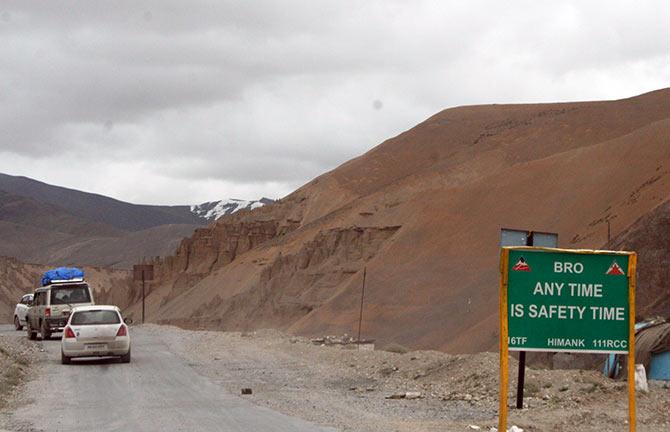 IMAGE: Better safe than sorry. Better late, than never.
---
Have you come across interesting road signs like these?
Share your pictures on ZaraBol -- #Road-Signs -- on Rediff.com!