'There will always be one player who is prepared to corrupt the game because of greed,' Ed Hawkins tells Rediff.com's Harish Kotian.
Ed Hawkins is no stranger to match-fixing.
The British journalist, in his book Bookie Gambler Fixer Spy: A journey to the corrupt heart of cricket's underworld, released last year, alleged that the India-Pakistan semi-final in the 2011 World Cup was fixed.
The curse of spot-fixing returned to haunt the game on Thursday when India pace bowler Shanthakumaran Sreesanth and two of his Rajasthan Royals teammates, Ajit Chandila and Ankeet Chavan, were arrested by the Delhi police on charges of spot-fixing in the ongoing Indian Premier League.
Hawkins says the episode can turn out to be a good day for cricket, and if strict punishments are handed out to the disgraced trio, it will serve as a deterrent for future players.
"It is a good day for the game because it is important that players start to realise that it is increasingly unacceptable for this to go on," Hawkins told Rediff.com
"Perhaps now they will think twice about getting into this because the police forces are investigating into this."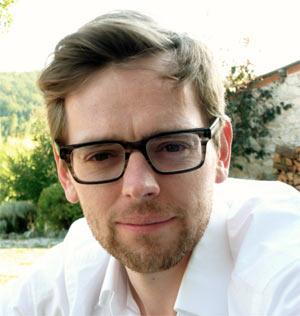 Hawkins, who met several Indian bookies to understand how spot-fixing works, says Twenty20tournaments like the Indian Premier League are easy targets for the bookies because the betting industry is based out of India.
"It is a sad day for cricket. As I said in my book, domestic T20 tournaments are easily vulnerable for corruption and none more so than the Indian Premier League because that is where the betting industry is based," he added.
Asked if it was possible to stop the menace of spot-fixing, Hawkins felt there will always be a player who could fall to the lure of money.
"We will never be able to stop spot-fixing because you will need to change human nature. There will always be one player on the field out of 22 who is prepared to corrupt the game because of greed."
Hawkins has worked as betting correspondent for The Times, London, and also served as chief cricket tipster for the betting Web site Betfair.com
The International Cricket Council's Anti-Corruption Unit, he feels, lacks the necessary manpower and expertise and it is no surprise that the Delhi police exposed the betting scam.
"The Anti-Corruption Unit have men working on the ground and they do not have enough manpower and betting expertise. Unless they get these two things, their hands are tied really. That is why it is struggling."
"I am not surprised at all that it was the police action that made headway into this," he said. "It will be interesting to see what transpires ahead with regard to the investigation and whether they will be able to press charges."
Hawkins felt it was impossible to eradicate spot-fixing which is common in the sub-continent.
"The strategy to prevent fixing is mentioned in my book," Hawkins said, "and that includes legalising betting in India and making match-fixing and spot-fixing illegal. Unless that happens, it will be difficult to stamp it out."