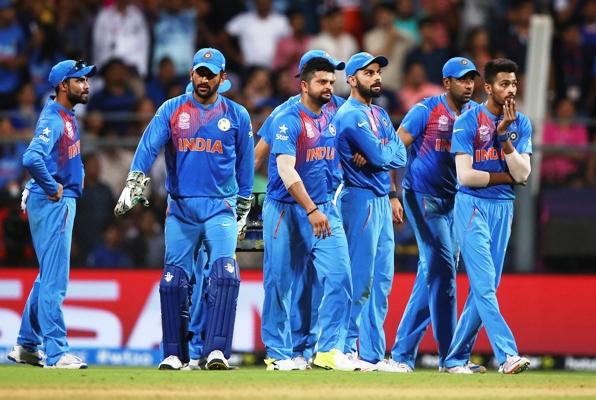 IMAGE: Dejected Indian players look on during the ICC World Twenty20 semi-final against West Indies at Wankhede Stadium. Photograph: Ryan Pierse/Getty Images.
Former captain Sunil Gavaskar has elaborated on the need for India to focus on their bowling.
"They have got to improve as far as their bowling is concerned because their bowling while defending does take a bit of battering," the former skipper said.
"India were lucky to get wickets of full tosses in the semi-final against the West Indies.
"Their batting has always been their strength. When they bat first, they should put up such a huge total, expecting that one or two of their bowlers would not do well," he added.