After Paraguay model Larissa Riquelme, who promised to run naked through the streets if Paraguay won the football World Cup, an Indian model plans to do something alike if India beats Pakistan and goes on to win cricket's showpiece event.
Cricket-crazy model Poonam Pandey says she will bare-all if the Indian team wins Wednesday's semi-final against the neighbours at Mohali.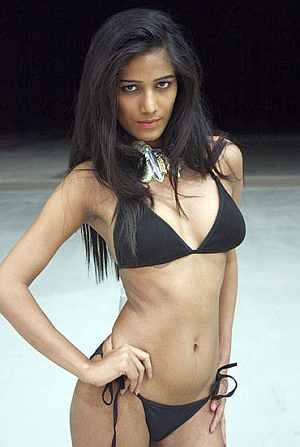 According to reports, the city-based model, has decided to go nude in front of the entire stadium if India ends up winning the World Cup.
Claiming she is just trying to motivate the Men in Blue, Pandey said she even won't mind giving the team a private show in the dressing room if they win.
She added that she does not have qualms of even undressing in the stadium, if the law permits, and after permission from the Board of Control for Cricket in India.
What better motivation does Dhoni and his men need to conquer the world!