Indian opener Gautam Gambhir has said he will be looking to India's 1983 World Cup victory when it comes to inspiration and motivation ahead of this month's showpiece event which begins on February 19 with the first match between India and Bangladesh in Dhaka. 
"I definitely look to the 1983 World Cup win for inspiration as we want to get the World Cup back. We were pretty close to winning in 2003 and hopefully we can turn it around and win this time in India," said Gambhir. 
India face the pressure of high expectations and Gambhir said the side is hopeful of a good show in front of the home crowd.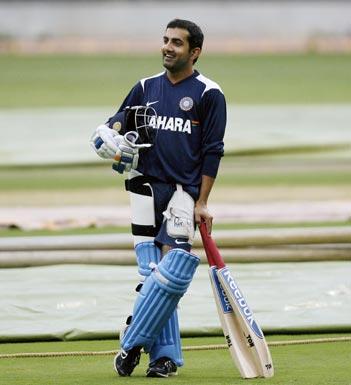 "There's a lot of pressure on us but hopefully if we can continue to perform as we have done over the last year-and-a-half in both Test and 50-over format, we can be in the right frame of mind to win the 50-over World Cup," Gambhir  said on this week's ICC Cricket World Radio Show. 
Also on this week's show, Ireland's head coach and former West Indies international cricketer, Phil Simmons said his side is ready to cause another upset at the World Cup. 
"You can expect Ireland to play as hard as they have done previously, the side will play as hard as we can in this tournament. We've had the opportunity to play a lot of matches since the last World Cup, against the likes of England and Australia and so we have picked up things and learnt from these things which are extremely positive coming into this World Cup," said Simmons. 
Australia's Cameron White looked back on his favourite World Cup moments and former spin legend Shane Warne's heroics in the 1999 World Cup semi-final against South Africa. 
"My World Cup hero is Shane Warne. In the 1999 semifinals, Australia got a reasonable score and South Africa came on to bat and Warne just took them apart. 
"I think it was Herschelle Gibbs that just didn't see the ball turning in and Warne had South Africa four down with not many runs on the board," White said.