The cricket superstar turns 29 on Sunday, November 5.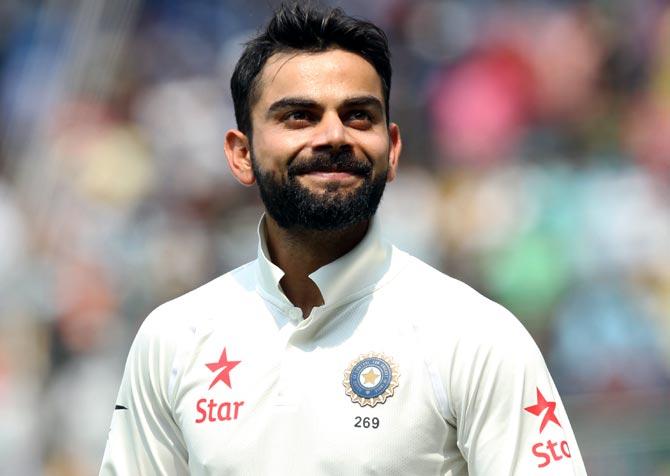 IMAGE: Virat Kohli, batsman extraordinaire. Photograph: BCCI
Virat Kohli sets new benchmarks every game.
A few days ago, he went past Ricky Ponting's record of 30 ODIs centuries while also becoming the fastest ever to score 9,000 runs in One Day Internationals.
On the personal front, Virat may tie the knot with Bollywood star Anushka Sharma, his long-time girlfriend, next month -- his opting to take a month-long break before the South African tour is cited as a hint about the skipper's matrimonial plans.
The cricket superstar turns 29 on Sunday, November 5, the day after the second T20I against New Zealand in Rajkot.
The Indian team has been on a roll under Virat's captaincy -- winning eight Test series in a row to take the No 1 spot in the longer format.
In ODIs too, Team India has been unstoppable under Virat's reign, winning five successive series victories.
Send in your wishes for King Kohli by posting on the message board below.
You can also smile at some of Virat's off-field memorable moments: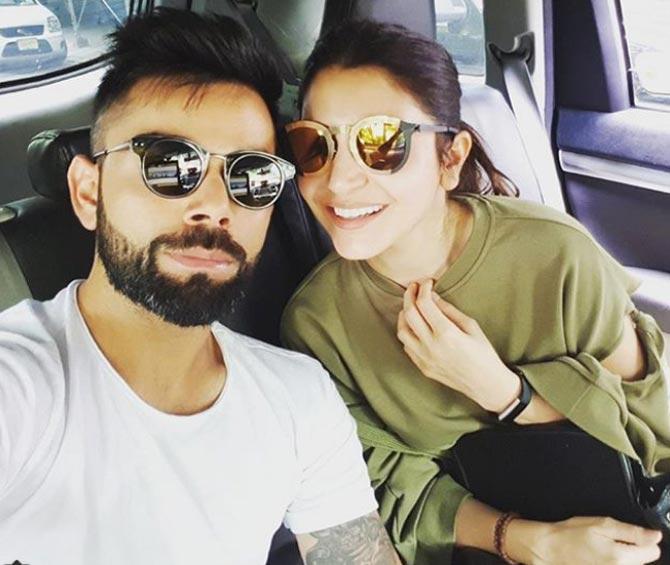 IMAGE: Anushka and Virat. Photographs: Kind courtesy Virat Kohli/Instagram
IMAGE: 'Partners in crime. What an adorable little devil he is,' Virat with his lil' nephew.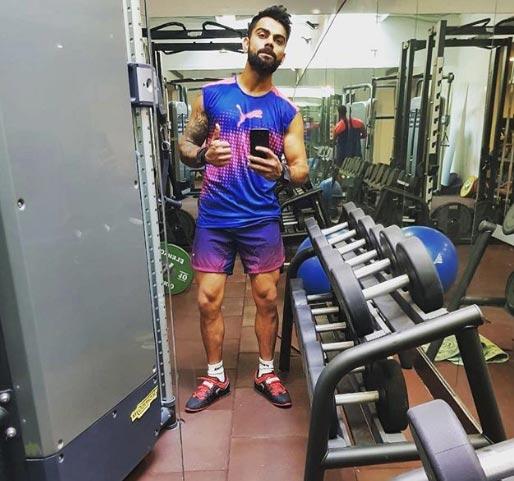 IMAGE: 'Rest day is a cheat day, never stop working hard.' Virat sweats it out in the gym.
IMAGE: United we stand, United we dance! "Great team work, amazing win! Celebrations.. Jatt ji style!"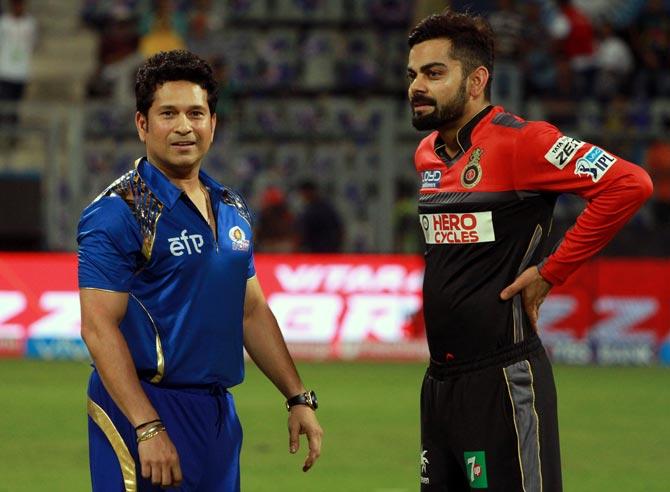 IMAGE: Virat with Sachin during the IPL. Photograph: BCCI
IMAGE: Virat catches up with SRK during the IPL. Photograph: BCCI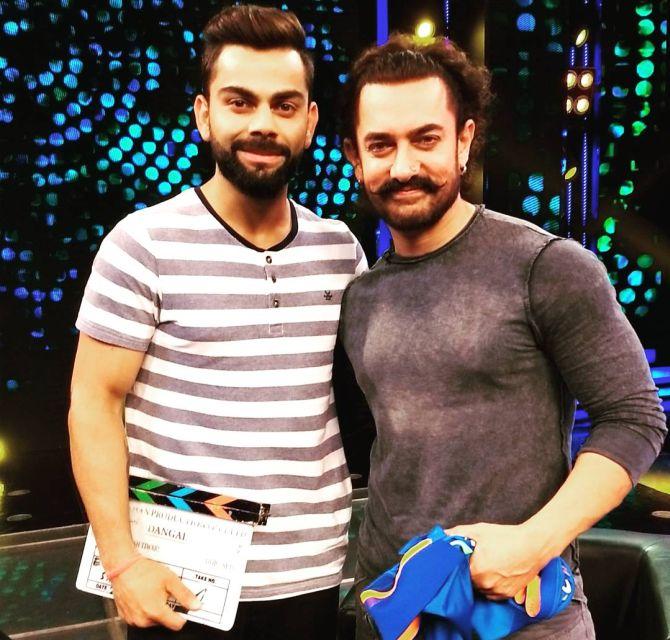 IMAGE: 'Had a great time chatting with @aamir_khan bhai, so humble and genuine. Just need to learn the Rubik's Cube technique from you now!'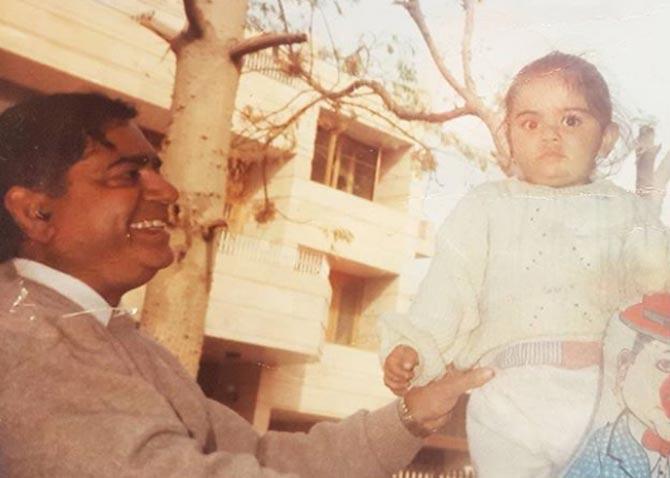 IMAGE: 'How i wish i could wish you a very happy fathers day in person. The strongest person ive ever known. To all the fathers i just want to wish you a happy fathers day. #pillarsofstrength,' Virat remembers his late father Prem Kohli on Father's Day.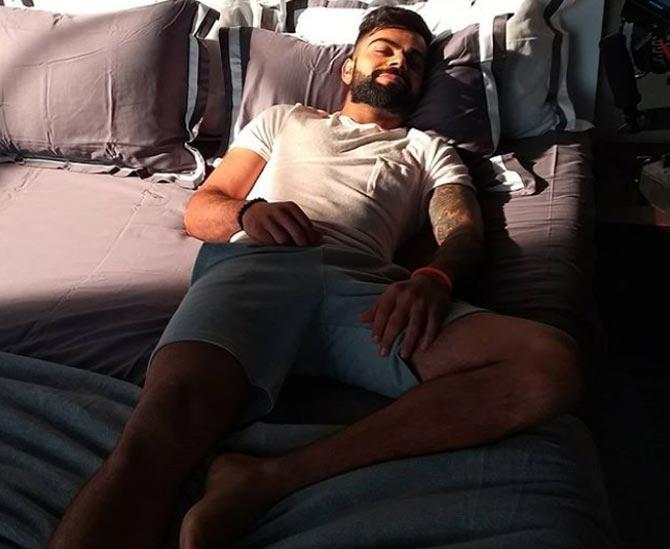 IMAGE: 'Love doing these sleeping/waking up shots, my absolute favorite! #SleepyHead #SleePaid.'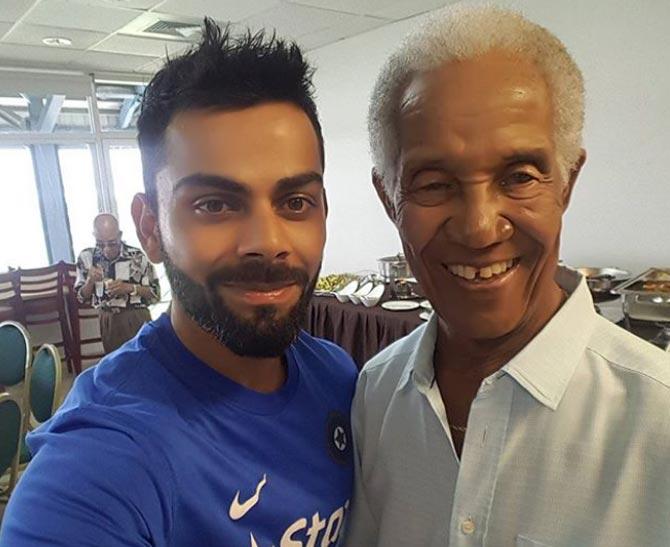 IMAGE: Virat with Sir Gary Sobers. 'What a moment when you go to meet the great man and he says 'i was looking forward to meet you'. Absolutely in awe of this great man. Sir garfield sobers. Feel blessed to have had a conversation with him. #grateful'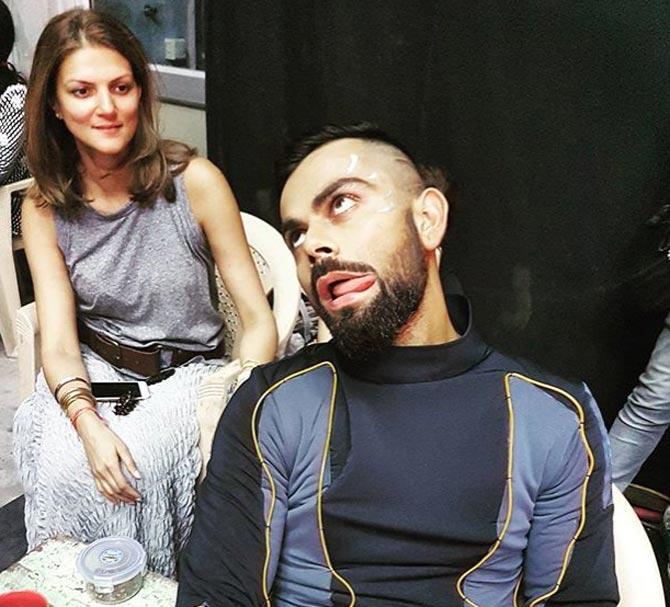 IMAGE: Virat with designer Nandita Mahtani. 'Me - exhausted, nandita - liking my outfit created by her @nanditamahtani. Last day of work and i cannot wait to be done.'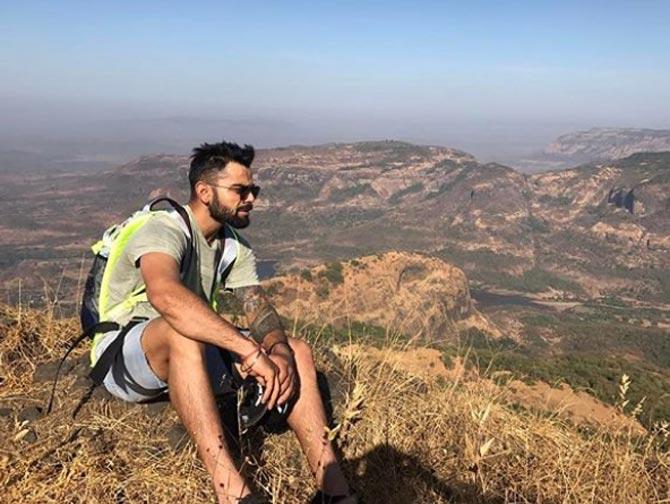 'Everyday is a blessing and an opportunity. Be grateful and keep moving ahead,' a rare moment of silence and peace during Team India's trek to the Western Ghats in February.