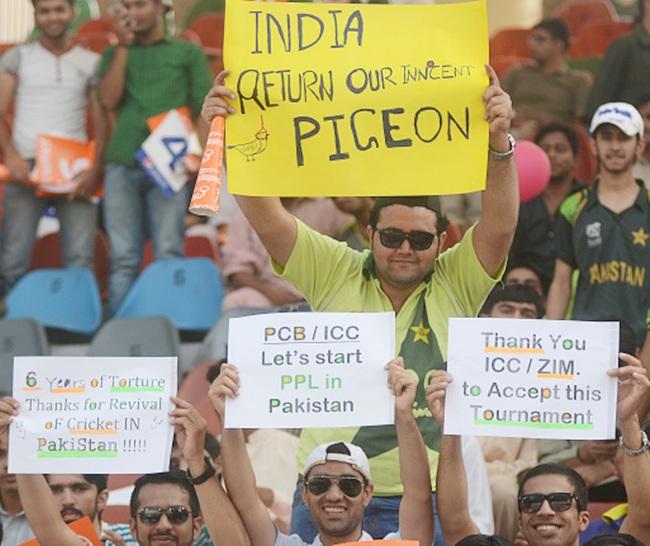 Fans want other countries to tour Pakistan. Photograph: Getty Images
Sri Lanka Cricket's interim head and former Test opener Sidath Wettimuny is hopeful the Zimabwe's successful tour of Pakistan will help convince other international teams to play in the country.
Misbah wants more nations to tour Pakistan
He said that the most significant aspect of the Zimbabwe tour was that the PCB and the Pakistan government had shown the will and capability of providing the best security to touring sides to make their visit a safe and successful one.
"I am happy to see international cricket being played in Pakistan and I am hopeful it will help change perception about the security situation and the security plan of the PCB to the rest of the boards," Wettimuny said.
Weittimuny was the only head of a cricket board apart from Zimbabwe to accept the PCB's invitation to visit Lahore during the series.
Much to the disappointment of the PCB the ICC Chief Executive Dave Richardson nor any representative of the Indian board decided to visit Lahore to review the security arrangements for themselves.
"I am just amazed at the response of the Pakistani people to this series and their enthusiasm has convinced me that Sri Lanka has to give more support to Pakistan cricket," Wettimuny said.
Pakistan is already working on convincing the Sri Lankans to send their team next year for a tour to Pakistan but Wettimuny sounded caution and said it would be premature to comment with finality on the proposal.
"We have always been very supportive of Pakistan cricket. I'll go back and tell our board what I've seen and then we can take it from there. We need to talk to all our stakeholders including players because they matter a lot, and they need to feel comfortable with a tour," he said.