Former BCCI president and Tamil Nadu Cricket Association supremo N Srinivasan has made it clear that he would like star players Ravichandran Ashwin and Murali Vijay to play for the state during their upcoming Ranji Trophy quarter-final tie against Karnataka from December 23.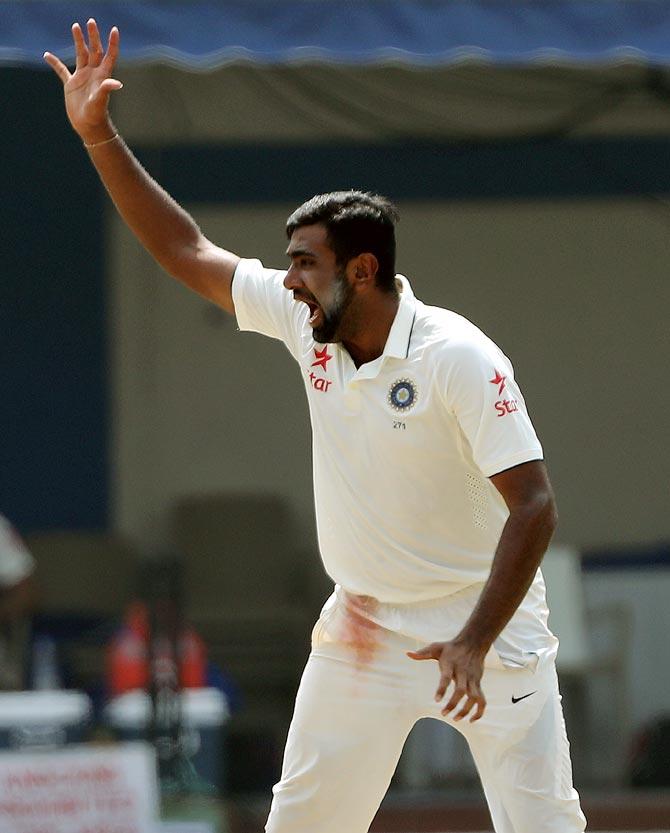 "We want them to play and they are both keen to play," said Srinivasan on the sidelines of the ongoing fifth Test.
Vijay and Ashwin's presence will certain bolster the Tamil Nadu side as they might be up for stiff opposition if both KL Rahul and Karun Nair turn up for Karnataka.
However Vijay's shoulder injury sustained while fielding during the current Test match meant that he could not open the batting alongside Rahul. It is there to be seen if Vijay gets fit by the time the quarters start after the Test match concludes on December 20.
The former BCCI president also wants Vijay to prove his fitness before the domestic game.
"Ashwin is going to Dubai to attend the inauguration of an academy the day after the Test ends but will be back in time for the Ranji quarter-final," said Srinivasan.
The match will be played in Visakhapatnam.
Image: Ravichandran Ashwin
Photograph: BCCI