The England and Wales Cricket Board (ECB) should answer why Kevin Pietersen was forced to apologise in a press conference in front of the whole world, when the cricket board itself admits the text messages, which the flamboyant batsman sent to South Africa players were only provocative and not derogatory, according to sports journalist, Mike Walters.
"Kevin Pietersen sent inflammatory, but not derogatory, BlackBerry messages to South African players in response to BBMs they sent him.
Pietersen's correspondence did not contain any insulting remarks about his England captain Andrew Strauss, nor any technical advice about how to get him out," Walters wrote in his column for the Daily Mirror.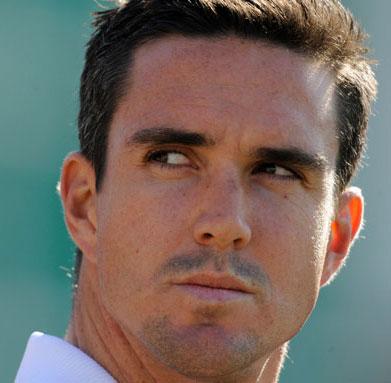 "He did not make any disparaging comments about his England coach Andy Flower. He did not slag off his employers, the England and Wales Cricket Board. And now ECB chief executive David Collier insists it was those naughty South Africans, playing KP like a golden harp, who provoked the whole thing in the first place," he added.
"So why, exactly, was Pietersen left out of the final Test against South Africa, where England kissed goodbye to their prized No.1 in the Test rankings?" he questioned.
"Why was he sat in an ESPN-Star studio, making an admirable debut as a pundit, when England waved farewell to their World Twenty20 crown in Sri Lanka?" he further said.
Walters added: "Why was he forced to apologise, at a stage-managed, set-piece, toe-curling press conference with ECB chairman Giles Clarke for the situation which has arisen over the past couple of months?" 
"And why will Pietersen be booking a series of one-to-one audiences with team-mates to seek their forgiveness for sins in a past ego? What, exactly, is he apologising for?" he further questioned.