The astronomical fee paid for Stokes at the IPL auction is a confirmation of his status as the modern game's finest all-rounder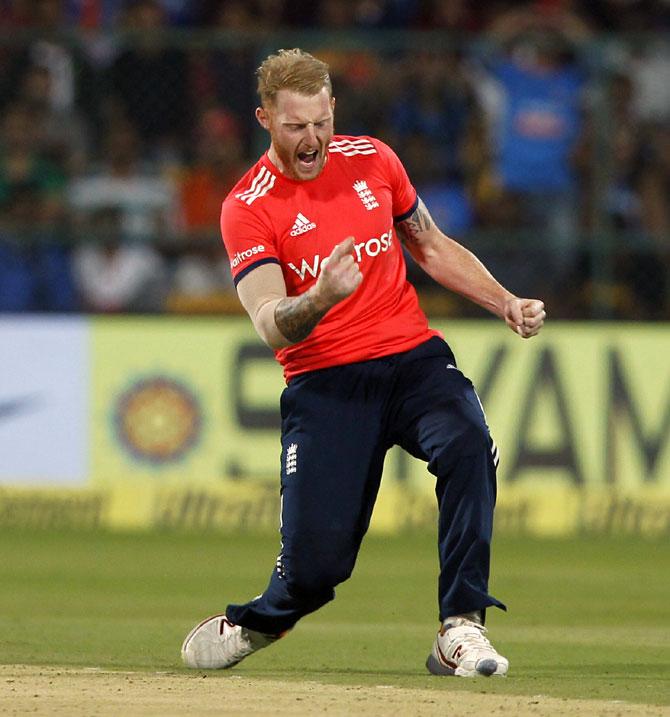 IMAGE: Ben Stokes celebrates a wicket. Photograph: BCCI
Almost exactly a year ago, at Kolkata's Eden Gardens, Ben Stokes was a picture of utter desolation. Carlos Brathwaite had swung him into orbit for four straight deliveries and handed the West Indies an unlikely win in the final of the World T20. In a stadium brimming with more than 70,000 spectators, and with a jubilant West Indies celebrating uncontrollably around him, Stokes, down on his haunches with hands on head, cut a hauntingly sorry figure. It had gone terribly wrong for England's marquee all-rounder.

Earlier this week, after sparking a bidding war among a number of Indian Premier League (IPL) franchises, Stokes walked back home ₹14.5 crore richer — snapped up by the Rising Pune Supergiants in this year's biggest buy. More pertinently for Stokes, Pune's regal spending once again cemented his reputation as the game's most effectual utility cricketer. What a difference a year makes.

Such ludicrous splashing of cash on the 25-year-old man from Durham should hardly come as a surprise. In the run-up to the auction, when Virat Kohli was asked about the one player he would want in his side, "Stokes," was the Indian captain's unerring response. It's not every day that the world's finest batsman openly endorses a player's talent. Stokes is obviously an aberration, and fittingly so.

With Stokes, it is difficult to say which is his strongest suit, and that is possibly the greatest hallmark of any all-rounder
The term "all-rounder" is used somewhat loosely in the modern game — it is mostly bestowed upon mix-and-match cricketers who only add spurious value to their teams. There have been legendary exceptions, of course. Jacques Kallis, for a major part of the early career, was equally adept with both bat and ball. Andrew Flintoff was a notch above. He could terrorise batsmen with furious reverse swing and then wield his willow like one of those lethal Hattori Hanzô swords. That is, until he preposterously decided to step into the boxing ring. But even Flintoff, towards the end of his playing days, was considered more a bowler than a batsman.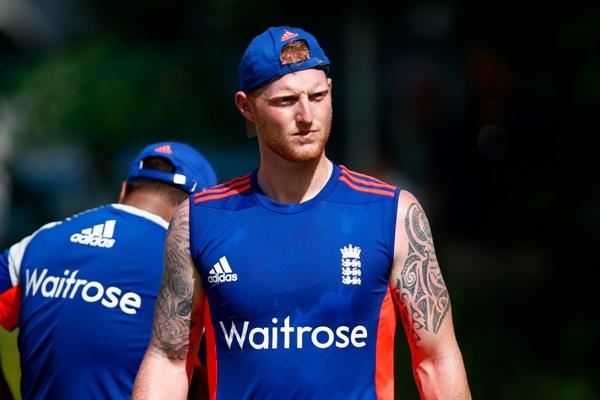 IMAGE: What is more praise-worthy about Ben Stokes is an inherent brilliance that goes beyond cricket. Photograph: Julian Finney/Getty Images
With Stokes, it is difficult to say which is his strongest suit, and that is possibly the greatest hallmark of any all-rounder. He bats like a top-order colossus, amply sure in defence and freakishly good in offense. In fact, he can hit sixes the same way vending machines dish out beverages: on demand, anywhere, anytime.

But perhaps what is more praise-worthy about Stokes is an inherent brilliance that goes beyond cricket. He is a trier, and an unabated one at that; the kind of player a captain would turn to for a spark of genius in a dire situation. Alistair Cook, Eoin Morgan, Joe Root will all tell you that. There is no doubt that Kohli would've loved to have him.

Moreover, Stokes' pick signifies a larger trend: IPL teams are now willing to shell out the big bucks only for bowlers and utility players. Of all the top picks at this year's auction, there are only two batsmen: Morgan (₹ 2 crore, Kings XI Punjab) and Jason Roy (₹ 1 crore, Gujarat Lions). There was no fervid bidding for them either; both the Englishmen were acquired at their base price. The players who cost more than the duo included Tymal Mills, Kagiso Rabada, Chris Woakes and Trent Boult — it seems that the supposedly jaded theory that bowlers win you matches still holds some truth.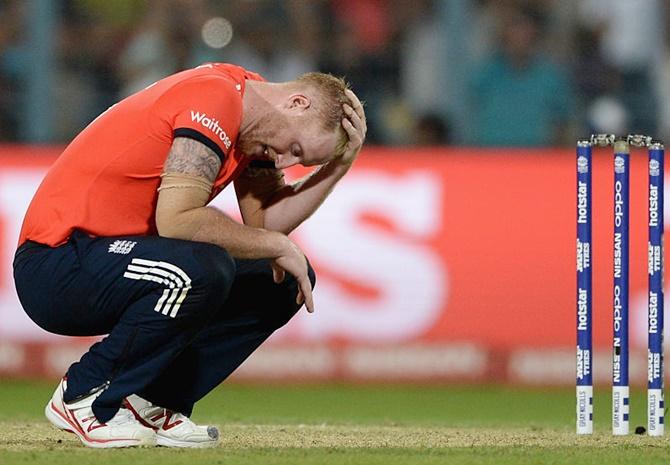 IMAGE: England's Ben Stokes reacts after being hit for four sixes in the World Cup final over. Photograph: Gareth Copley/Getty Images.
Despite the abundant quality of the Pune squad, it is easy to see Stokes seamlessly fitting in, which means that Australia's Mitchell Marsh, the other genuine all-rounder in the roster, is most likely to sit out. With a top six that already comprised Francois du Plessis, Steven Smith, Ajinkya Rahane and Mahendra Singh Dhoni, the arrival of Stokes — who will feature in all the league games — is certain to further fuel the Supergiants' attempt to make it to the playoffs after a shambolic 2016 season, in which they finished seventh. In a hugely talented, crowded batting line-up, however, new captain Smith must ensure that Stokes doesn't bat lower than number 5 — a mistake that Dhoni, as captain, made in his own case for far too long.

However, as is the case with all explosive talents, there are a couple of caveats that come with Stokes, too. Often, his virtuosity is blurred by bouts of unneeded tempestuousness. He once fractured his hand after punching a locker in the West Indies. During the England Lions' tour of Australia in 2012-13, he was sent back home for poor conduct.

What he does more regularly, though, is impact cricket matches. And, the Supergiants will be hoping he keeps it that way. As for Brathwaite, he won't be facing the Stokes of a year ago during IPL 2017. He'll be up against a beastly all-rounder who now roams around with the swagger of a super-slayer. We'll get to know more on April 11, when the Supergiants face off against the Delhi Daredevils.