Purnendu Maji and Srinivas Bhogle analyse which players are giving value for money in the IPL 8.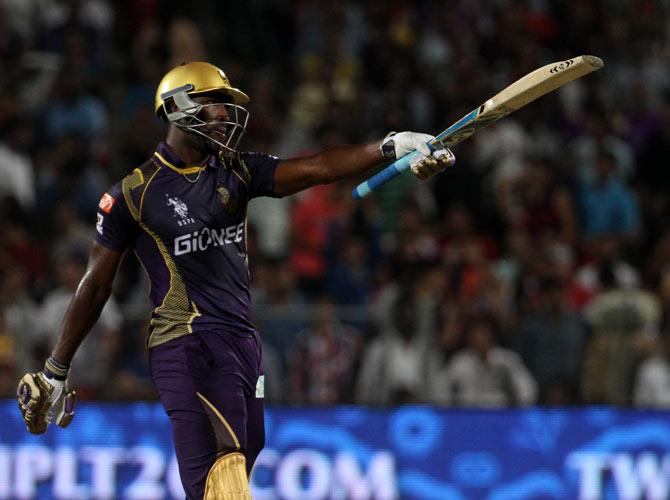 IPL 8 is past the half-way mark, and Andre Russell of Kolkata Knight Riders (KKR) is emerging as the player offering the best performance at the lowest cost.
To measure 'performance', we use our most valuable player index that collapses a player's batting, bowling and fielding performances into a one-dimensional 'run equivalent'. Russell's MVPI of 511 indicates that he has contributed the most 'runs' so far in IPL.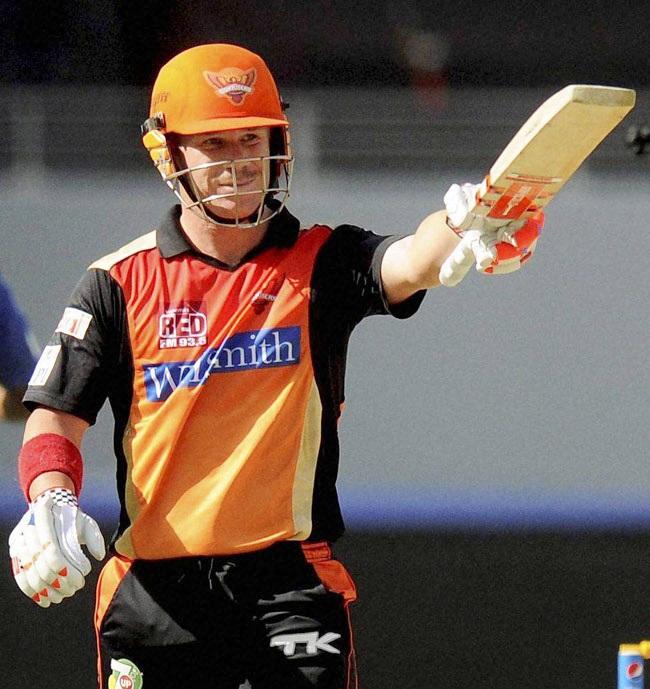 The captains of Sunrisers Hyderabad (SRH) and Delhi Daredevils (DD) are just a little behind; David Warner has contributed 507 'runs' while Jean-Paul Duminy has contributed 497 'runs'.
The analysis gets much more interesting when we bring in the player's price; i.e., ask how much does the player earn for every 'run' that he contributes. By this measure – that we call the paisa vasool index (PVI) – Andre Russell's value grows manifold. Bought at a value of about $100,000, every 'run' that Russell contributes costs KKR only $154, or Rs 9226. In contrast, the more expensive David Warner has to be paid $1291 for every 'run' scored!
The table below lists the details of the top 99 players ranked in terms of their MVPI. It is interesting to look at their PVI as well. A highly paid player like Rohit Sharma – although playing well – costs Mumbai Indians (MI) $3758, or about RS 2.25 lakhs for every run scored. And if you consider Yuvraj Singh, DD is paying him a staggering Rs 6 lakhs for every 'run' scored.
Is it therefore any surprise that everyone wants to play the IPL?
Rank
Player
Team
From
Runs
6s
Str
Rate
W
Eco
M
MVPI
Money
Offered
(US $)
PVI
(US$)
PVI
(INR)
1
Andre Russell
KKR
WI
236
13
190.3
10
7.2
10
511
100000
154
9226
2
David Warner
SH
AUS
406
14
159.2
0
-
10
507
916667
1291
77487
3
J-P Duminy
DD
SA
329
17
132.1
8
7.3
11
497
366667
580
34780
4
Dwayne Bravo
CSK
WI
143
2
130.0
16
7.6
10
470
666667
1013
60790
5
Ajinkya Rahane
RR
IND
438
11
130.7
0
-
11
458
1250000
2339
140362
6
Chris Gayle
BRC
WI
357
29
160.1
0
-
8
417
1583333
2712
162727
7
AB de Villiers
BRC
SA
303
14
165.6
0
-
10
398
1250000
2243
134602
8
Rohit Sharma
MI
IND
343
16
146.0
0
-
10
396
2083333
3758
225469
9
B McCullum
CSK
NZ
315
18
174.0
0
-
10
394
541667
982
58920
10
Robin Uthappa
KKR
IND
308
6
129.4
0
-
10
386
833333
1696
101776
11
Kieron Pollard
MI
WI
259
17
167.1
1
11.7
10
359
1250000
2487
149224
12
Virat Kohli
BRC
IND
335
14
120.1
0
5.5
10
352
2083333
4228
253653
13
Shreyas Iyer
DD
IND
349
19
130.2
0
-
11
351
433333
970
58201
14
Ashish Nehra
CSK
IND
1
0
16.7
17
6.5
10
338
333333
704
42265
15
HarbhajanSingh
MI
IND
102
8
159.4
11
7.5
9
322
916667
2033
122005
16
Dwayne Smith
CSK
WI
274
14
135.0
0
-
10
320
750000
1674
100446
17
Mitchell Starc
BRC
AUS
10
0
76.9
15
5.5
7
314
833333
1896
113740
18
B Kumar
SH
IND
17
1
212.5
16
7.7
10
307
708333
1648
98883
19
Steven Smith
RR
Aus
263
3
137.7
0
-
11
307
666667
1861
111680
20
Axar Patel
KXI
IND
139
6
116.8
10
8.4
10
305
125000
293
17564
21
S Dhawan
SH
IND
307
6
123.3
0
-
10
297
2083333
5010
300625
22
David Wiese
BRC
SA
106
3
143.2
10
7.9
8
295
466667
1130
67797
23
Suresh Raina
CSK
IND
256
13
124.3
1
5.9
10
288
1583333
3927
235615
24
MS Dhoni
CSK
IND
224
10
122.4
0
-
10
284
2083333
5240
314386
25
A Mathews
DD
SL
143
6
141.6
7
8.2
10
277
1250000
3546
212739
26
N Coulter-Nile
DD
AUS
20
1
111.1
13
7.7
10
272
708333
2046
122768
27
Lasith Malinga
MI
SL
6
0
60.0
15
8
10
259
1583333
4367
261997
28
Sanju Samson
RR
IND
165
6
127.9
0
-
11
254
666667
2250
134983
29
G Gambhir
KKR
IND
264
4
118.4
0
-
10
249
2083333
6574
394435
30
Piyush Chawla
KKR
IND
35
1
125.0
11
7.1
10
246
708333
2262
135743
31
George Bailey
KXI
AUS
228
7
139.9
0
-
9
244
541667
1586
95141
32
S Sharma
KXI
IND
9
0
64.3
11
6.7
10
236
141667
429
25726
33
Shane Watson
RR
AUS
205
9
125.8
4
9.5
7
234
2083333
7631
457875
34
Yusuf Pathan
KKR
IND
187
6
133.6
2
9.7
10
233
541667
1827
109595
35
Imran Tahir
DD
SA
5
0
83.3
15
8.8
10
227
33333
115
6923
36
Ambati Rayudu
MI
IND
185
8
137.0
0
-
9
225
666667
2116
126984
37
Ravi Bopara
SH
ENG
128
6
117.4
6
7.6
8
224
166667
531
31888
38
Lendl Simmons
MI
WI
239
5
118.9
0
-
7
215
50000
166
9967
39
Y Chahal
BRC
IND
1
0
100.0
13
8.3
9
215
16667
55
3322
40
M Henriques
SH
AUS
117
4
117.0
6
7.2
5
214
166667
556
33378
41
Parthiv Patel
MI
IND
168
4
135.5
0
-
8
212
233333
786
47170
42
Faf du Plessis
CSK
SA
183
2
130.7
0
-
10
209
750000
2563
153794
43
James Faulkner
RR
AUS
118
5
137.2
7
9.1
10
208
1583333
6525
391484
44
Yuvraj Singh
DD
IND
203
8
120.8
1
8.2
11
207
2666667
10122
607315
45
M Agarwal
DD
IND
213
7
120.3
0
-
10
205
266667
1022
61324
46
David Miller
KXI
SA
216
8
112.5
0
-
9
201
2083333
7403
444208
47
Manish Pandey
KKR
IND
181
7
123.1
0
-
10
197
283333
1130
67803
48
Karn Sharma
SH
IND
62
5
140.9
7
8
10
192
625000
2325
139509
49
Ravindra Jadeja
CSK
IND
99
2
95.2
5
8.4
10
186
1250000
4800
288018
50
W Saha
KXI
IND
165
6
119.6
0
-
10
186
366667
1408
84485
51
Deepak Hooda
RR
IND
125
11
186.6
1
8.5
11
182
66667
314
18838
52
Chris Morris
RR
SA
56
4
200.0
5
7.6
8
178
233333
1124
67416
53
Harshal Patel
BRC
IND
17
2
170.0
8
7.2
9
178
66667
268
16051
54
Anureet Singh
KXI
IND
18
1
58.1
11
8.2
10
177
33333
135
8071
55
Amit Mishra
DD
IND
8
0
66.7
9
7.4
11
175
791667
3554
213265
56
Surya Yadav
KKR
IND
137
8
139.8
0
-
10
173
116667
530
31792
57
Dinesh Karthik
BRC
IND
101
3
123.2
0
-
10
173
2083333
8602
516102
58
Trent Boult
SH
NZ
0
0
-
8
8
6
171
633333
2646
158730
59
Morne Morkel
KKR
SA
0
0
-
9
7.1
5
171
466667
2144
128655
60
Brad Hogg
KKR
AUS
2
0
200.0
9
6.7
5
169
83333
387
23246
61
Murali Vijay
KXI
IND
199
6
105.3
0
7
9
165
500000
2165
129870
62
R Ashwin
CSK
IND
26
0
173.3
6
6.5
7
160
916667
4092
245536
63
Kedar Jadhav
DD
IND
125
5
120.2
0
-
11
159
333333
1647
98832
64
D Kulkarni
RR
IND
1
0
50.0
9
7.9
9
156
183333
1007
60440
65
Karun Nair
RR
IND
143
5
130.0
0
-
11
154
125000
696
41744
66
Ishwar Pandey
CSK
IND
0
0
-
8
7.3
8
151
250000
1183
70956
67
Naman Ojha
SH
IND
135
4
115.4
0
-
10
150
83333
397
23810
68
Stuart Binny
RR
IND
74
1
113.8
4
7.6
11
147
916667
5345
320700
69
Umesh Yadav
KKR
IND
0
0
0.0
9
8.8
9
143
433333
2381
142857
70
MMcClenaghan
MI
NZ
1
0
50.0
9
8.1
6
141
50000
253
15198
71
Eoin Morgan
SH
ENG
128
8
130.6
0
-
5
140
250000
1276
76531
72
Ashish Reddy
SH
IND
56
4
180.6
3
8.3
5
138
33333
173
10352
73
J Suchith
MI
IND
43
2
159.3
5
9
7
132
16667
90
5411
74
Pravin Tambe
RR
IND
2
0
50.0
7
7.8
9
122
16667
117
7026
75
Pawan Negi
CSK
IND
55
3
177.4
2
7.8
3
121
16667
98
5903
76
C Anderson
MI
NZ
114
6
117.5
1
8.3
4
119
750000
4502
270108
77
Mandeep Singh
BRC
IND
78
5
195.0
0
-
8
118
133333
807
48426
78
Tim Southee
RR
NZ
13
0
144.4
6
8.8
7
115
200000
1491
89441
79
Mohit Sharma
CSK
IND
4
0
50.0
8
8.6
10
112
333333
2126
127551
80
M Johnson
KXI
AUS
31
1
86.1
9
9.4
9
109
1083333
7099
425950
81
Unmukt Chand
MI
IND
102
2
122.9
0
-
6
108
108333
716
42989
82
Saurabh Tiwary
DD
IND
70
3
159.1
0
-
4
101
116667
908
54455
83
RTenDoeschate
KKR
NETH
61
3
135.6
0
4
6
95
166667
1378
82707
84
Lokesh Rahul
SH
IND
100
4
108.7
0
-
6
93
166667
1280
76805
85
Sarfaraz Khan
BRC
IND
75
2
174.4
0
-
7
93
83333
640
38402
86
Albie Morkel
DD
SA
78
1
136.8
1
8.8
2
91
50000
432
25903
87
Praveen Kumar
SH
IND
13
0
68.4
6
8.8
9
88
366667
2976
178571
88
Iqbal Abdulla
BRC
IND
20
0
111.1
4
7.9
5
87
108333
889
53366
89
V Sehwag
KXI
IND
99
3
117.9
0
-
8
86
533333
4430
265781
90
Shaun Marsh
KXI
AUS
81
3
139.7
0
-
4
85
366667
3081
184874
91
Zaheer Khan
DD
IND
0
0
-
4
7.1
4
78
666667
6716
402930
92
Johan Botha
KKR
SA
29
1
263.6
1
8
3
74
166667
1770
106178
93
Domnic M
DD
IND
1
0
33.3
4
7.2
6
73
16667
179
10763
94
S Aravind
BRC
IND
0
0
-
4
6.8
1
69
50000
518
31056
95
Glenn Maxwell
KXI
AUS
75
4
125.0
0
11.2
7
64
1000000
11161
669643
96
Vinay Kumar
MI
IND
0
0
0.0
2
8.2
8
61
466667
5464
327869
97
Hanuma Vihari
SH
IND
39
0
111.4
0
-
5
49
16667
243
14577
98
Manoj Tiwary
DD
IND
57
1
101.8
0
-
5
49
466667
7483
448980
99
Sunil Narine
KKR
WI
0
0
-
2
7.4
6
47
1583333
26469
2E+06