Legendary spinner Shane Warne has expressed his displeasure over the recent performances of Australia's Test and one-day teams, and questioned why 'bits and pieces' players are being selected in the team.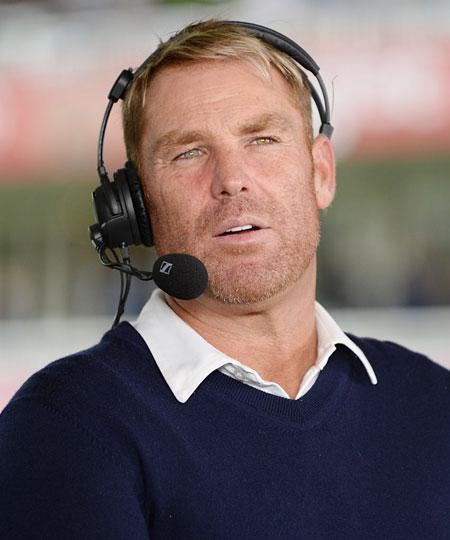 Warne's comments came in the wake of his country's shocking 0-3 Test series defeat at the hands of Sri Lanka.
Although Australia staged a short-lived comeback by claiming a victory in the first ODI against Sri Lanka, they went on to suffer an 82-run defeat in the second match in Colombo on Wednesday.
While issuing a scathing attack over the Australian cricket team, Warne wrote on Twitter, "Not happy with Aust's test or one day team. Bits and pieces players who aren't good enough at either are not the answer -- specialists are !", Warne said yesterday in his latest outburst."
Echoing similar views, skipper Steve Smith also backed the concept of batsmen who are regarded as specialists against spin being considered for the Test series against India in February.
However, Smith, who has been rested for rest of the Sri Lanka tour, defended the Australia's selection.
The 27-year-old said that although Warne is entitled to give his opinions, he believes his side has got all the right players to get the job done, news.com.au reported.
The five-match ODI series vs Sri Lanka is now levelled at 1-1. Australia will play their second ODI against Angelo Mathews-led side at Rangiri Dambulla International Stadium in the Central Province on Sunday.
Image: Shane Warne
Photograph: Philip Brown/Getty Images