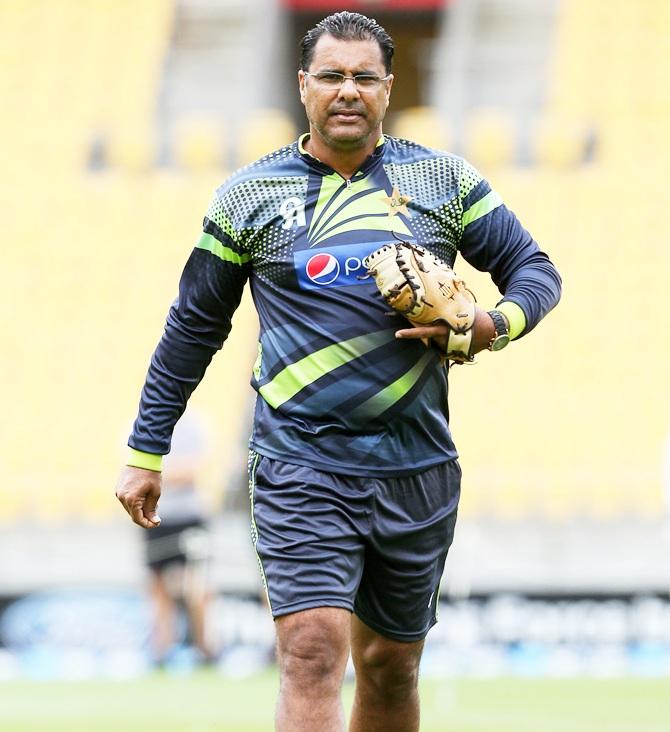 Image: Pakistan coach Waqar Younis looks on. Photograph: Hagen Hopkins/Getty Images.
Pakistan head coach Waqar Younis has offered to resign after his team were knocked out of the World Twenty20 at the Super 10 stage, the BBC reported on Tuesday.
Pakistan exited the tournament after winning just one of their four games in Group Two.
The team, captained by Shahid Afridi, beat Bangladesh, but lost to New Zealand, Australia and arch-rivals India.
"I place my hands together and beg forgiveness from the nation. If my leaving makes things better, then I would do it without delay," Younis told a news conference.
The 44-year-old former pace bowler is in his second spell as Pakistan coach, having first held the job between March 2010 and August 2011.