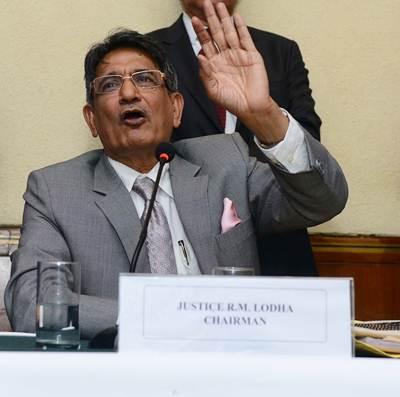 The Vidarbha Cricket Association (VCA) has adopted a resolution to consider and approve its proposed new constitution as per the recommendations of the Lodha Committee.
The VCA, at its Special General Body meeting, in Nagpur, on Friday evening, to consider and approve the proposed new constitution of the VCA as per the recommendations of Lodha Committee appointed by the Supreme Court, unanimously adopted the resolution.
Chaired by its president Prakash Dixit, VCA in the meeting took up the Article 5 of the amended constitution.
As per the recommendations of the Lodha Committee, those who have attained the age of 70 years will be ineligible to hold any post in the association. A Minister or a government servant will be also ineligible to hold any post in the association.
The Supreme Court, in July, had directed BCCI and the state cricket associations to implement all the recommendations of the committee within six months.
Some of the members raised an issue as to why VCA is amending the constitution when neither the BCCI nor the other state Associations are amending their constitution.
After a detailed discussions on the issue, it was unanimously decided that the "recommendations, now having been approved by the Supreme Court, the same are binding on us and whether right or wrong, whether we agree or disagree, we have to respect the decision of the Supreme Court and implement the recommendations."
The House authorised the executive committee to fulfil the purpose and intent of the Lodha Committee recommendations and to give effect to the order of Supreme Court of July 18, a VCA release said.
Further, the elections would be held on or before November 15, 2016 to elect the new body as per the timeline given by the Lodha Committee.
The voting process commenced immediately after the discussions were over.
A total of 730 votes were polled, out of which 727 voted in favour of the proposed amendments, whereas three members voted against the amendments.
Therefore, the proposed amendments to the constitution of the VCA were passed by a thumping majority.
Image: Justice Rajendra Mal Lodha
Photograph: Rediff Archives