A memorial lunch in honour of the late Mansur Ali Khan Pataudi, one of India's most charismatic cricket captains, will be held in London, on Friday.
The lunch hosted by Indian Journalists' Association (IJA) in the Edwardian suite of the St James Court hotel in central London, will be attended by Pataudi's widow Sharmila Tagore, son Saif Ali Khan and daughters Saba Ali Khan and Soha Ali Khan.
- Pataudi Special: Tiger Tales
They will be accompanied by Saif's fiance and Bollywood actress Kareena Kapoor. Also joining the event will be Pataudi's first cousin Shahryar Khan and his family.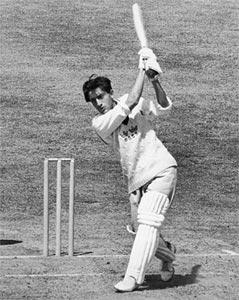 Khan is a former foreign secretary of Pakistan and an ex-president of the Pakistan Cricket Board, a spokesman of IJA said.
Commonwealth Secretary General Kamlesh Sharma is also expected to lend his presence to the function, along with several dignitaries, including members of the House of Lords.
The chief executives of the England Cricket Board and Sussex County Cricket Club, where Pataudi was captain, will also take part in what will be a select gathering of 135 people.
Test players from three countries - India, England and Pakistan - will pay tributes to Pataudi.
A short film of him batting in a Test match in Leeds in 1967 - in which he scored a heroic 148 - will be screened.
Sharmila and Saif will respond on behalf of the family and take questions from media.