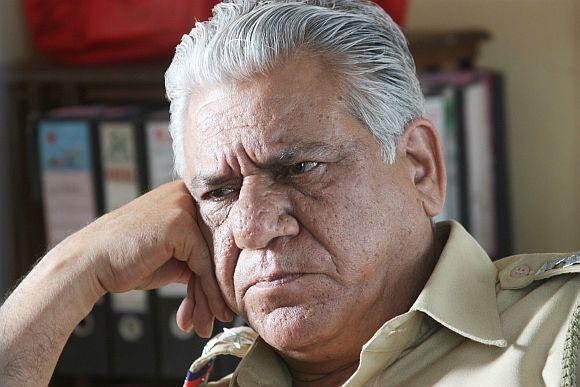 Legendary cricketer Sachin Tendulkar on Friday paid his tribute to Bollywood actor Om Puri, who died this morning after suffering a cardiac arrest at the age of 66.

Taking to Twitter to express his grief, the master blaster said that Om Puri would always live in their hearts through the impressions he has left with his versatility.

"You will live in our hearts forever through the impressions you have left with your versatility. We will miss you. RIP #OmPuri," Tendulkar wrote on Twitter.

Veteran Indian off-spinner Harbhajan Singh also paid homage, he tweeted, "Rest in peace #OmPuri Ji. An actor par excellence and a wonderful human being."

Posting a picture of Om Puri, former Indian cricketer Mohammad Kaif also expressed his deepest condolences on the passing away of one of the most versatile actors of Indian Cinema.

Reportedly, Puri's friends and colleagues from the industry have gathered at his Andheri residence to pay their last respects to the actor, following which the funeral will take place.

Om Puri, born on October 18, 1950, to a Punjabi family, was an actor, who appeared in mainstream commercial, Pakistani, Hollywood, independent and art films.

The actor, who had more than 100 films to his credits, was also honoured with Padma Shri and two National Film Awards, during his acting career that stretched for more than four decades.
Image: Video grab of Om Puri from a recent film