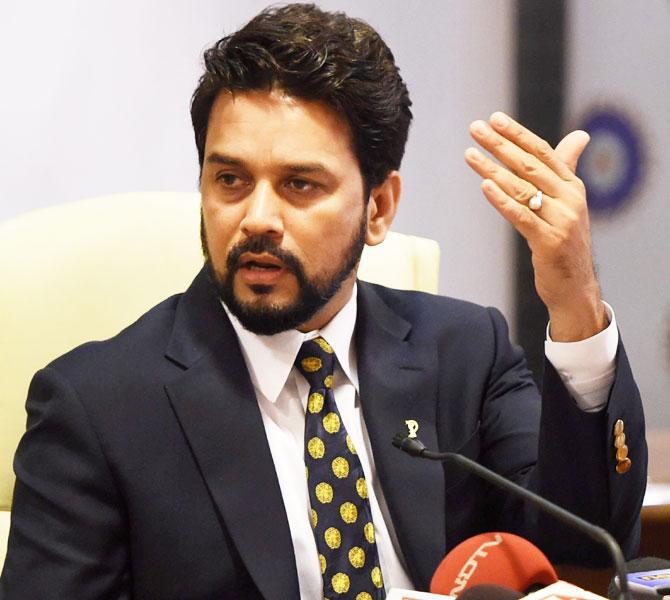 Its funds choked by the Supreme Court, an embattled BCCI President Anurag Thakur on Friday steered clear of commenting on the latest diktat by the apex court, saying that he is yet to go through the order.

"What impact it will have on cricket, we cannot comment before going through the order. Once we get the copy of judgment we shall respond. There are difficulties which have been placed in front of the Court," Thakur told reporters.

The cricket body has been told not to disburse any funds, even for match purposes, to its state units till they resolved to abide by the Justice R M Lodha panel recommendations on reforms.

The apex court also directed BCCI president Anurag Thakur and secretary Ajay Shirke to give undertaking on affidavit, before the Lodha panel and in apex court by December 3, stating how much time they would need to implement reforms.

A bench headed by Chief Justice T S Thakur and comprising Justices D Y Chandrachud and L. Nageswara Rao asked Lodha panel to appoint independent auditors to scrutinise all BCCI accounts.

"I have full faith in the judiciary. It is the state associations who have to implement the Lodha recommendations, once they get the order, we will have a discussion with them and ask them to implement," Thakur said.