Sunil Gavaskar has hit out at Gurunath Meiyyapan, son-in-law of ICC President N Srinivasan, over his involvement in betting and also questioned the Tamil Nadu strongman's silence in the whole spot-fixing and betting issue.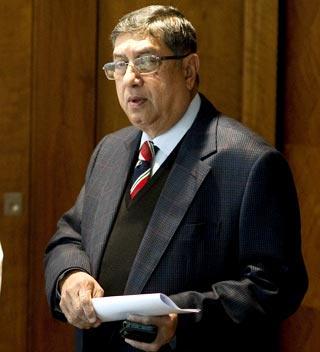 "The full force of the law must come down on Meiyyapan," Gavaskar said while speaking to the India Today Group in Melbourne.
Gavaskar said Srinivasan needs to explain why he did not act against players if he knew they were involved in fixing.
"There are reports which say the Mudgal committee report has found that Srinivasan knew about betting but did not do anything about it. Srinivasan should answer for why he did not act if he knew that a player was guilty," Gavaskar said.
The former captain also suggested that the government should think about legalising betting in India.
"A lot of betting happens through black money. But if you open official betting shop, Government will be able to increase its revenues.
"It's like prohibition, if someone wants to bet illegally, they will. Government should think about legalising betting," said Gavaskar.
The cricket legend sought to draw a distinction between team owners who were found guilty of betting and players, saying that players should not be punished till the time it can be established that the owner of the team influenced the player.
Image: N Srinivasan