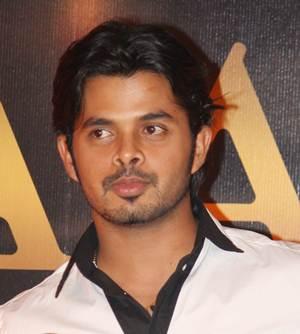 Former India pace bowler Shantakumaran Sreesanth will marry a girl from a royal family of Jaipur on December 12 at the Guruvayoor Sree Krishna temple.
A close aide of the disgraced cricketer, who is serving a life ban for spot-fixing in matches in the sixth edition of the Indian Premier League, told IANS the marriage will be solemnized at the Guruvayoor temple on December 12.
He also added that later in the evening, and also the next day, there will be a reception in Kochi.
Sreesanth's mother Savithri Devi confirmed the news saying "he will be marrying Nayan".
Sreesanth, who was charged under the Maharashtra Control of Organised Crime Act (MCOCA), was arrested by the Delhi police on May 16 and subsequently jailed till June 11 while playing for Rajasthan Royals in the IPL.
He was banned from all forms of the game by the Board of Control for Cricket in India.
There are allegations that Sreesanth had given away 14 runs during an IPL 6 match and had signalled to bookies by tucking a towel in his trousers and stretching before the over.
However, Sreesanth refuted all these allegations, saying it was a normal practice to use a towel or warming up before an over. He also added that there was no guarantee that the captain would ask him to bowl a particular over.
Image: Shantakumaran Sreesanth