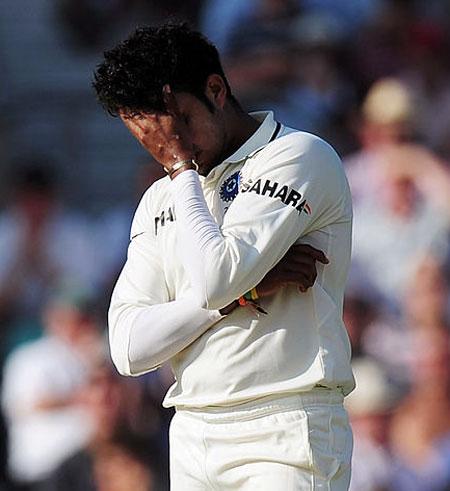 Former India captain Kapil Dev wants Shantakumaran Sreesanth, who was banned for life following allegations of spot-fixing, to cite enough examples to back his claims of facing a rough treatment from the Board of Control for Cricket in India.

Sreesanth had been suspended for life on charges of match-fixing during the sixth edition of Indian Premier League in 2013 and has since been fighting his case in the court.

The BCCI has stuck to its stand of not removing the life ban imposed on the Kerala pacer.

"If he thinks that way (BCCI has been biased), then he has to give enough reasons to back his claim. Every person feels he should be playing for the country but at the end of the day, only eleven players are going to play," Kapil said in Bengaluru on Saturday.

However, Kapil maintained that it is Sreesanth's personal opinion.

"These are Sreesanth's personal views. I cannot comment much on his personal views," he added.

Sreesanth had on Friday said that he would approach the Supreme Court to get the life ban imposed on him by the BCCI lifted.

Sreesanth's allegations of discrimination against the governing body was reportedly rejected by Neeraj Kumar, BCCI Chief for Anti-Corruption and Security Unit.

"All I said was that there were 13 accused and why they were treated differently. This is the only thing I asked. I never asked to reveal their names. More than anyone else, I know much better about it because I was the one who had undergone the toughest possible time," the former Kerala pacer had earlier said.
Image: Shantakumaran Sreesanth

Photograph: Shaun Botterill/Getty Images