Haresh Pandya examines if there is any truth in Saamna's claim that Sunil Gavaskar's tenure as India captain benefited Mumbai/Marathi-speaking cricketers more than Sachin Tendulkar's stint as skipper did.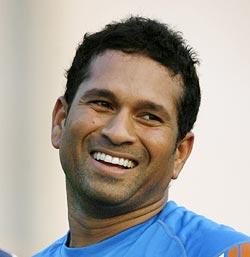 Sachin Tendulkar's innocent and unambiguous statement that 'Mumbai is for all Indians' snowballed into a major controversy with Shiv Sena supremo Bal Thackeray taking the Master Blaster to task.
Close on the heels of Thackeray's vehement attack came another broadside from Sena MP and current Thackeray favourite Sanjay Raut who questioned Tendulkar's extending a helping hand to Marathi cricketers.
'No doubt Sachin Tendulkar is a great player,' Raut declared last week, 'but there has not been a single instance of him helping fellow Marathi-speaking players. He did not even support Vinod Kambli. In contrast, Sunil Gavaskar had half the Indian team drawn from Mumbai and Maharashtra when he was captain.'
'Gavaskar can be called a true Maharashtrian because he helped local players Suru Nayak and Zulfiqar Parkar find a place in the national team. They may have played just one Test but are now eligible for a decent pension from the BCCI,' Raut, a Rajya Sabha MP, wrote in the Sena's daily newspaper Saamna, which he edits.
One assumes that Raut inadvertently mentioned Zulfiqar Parkar who never played for India. The former Mumbai wicket-keeper, born at Kaluste in Maharashtra, figured in 45 first-class matches between 1977-78 and 1984-85, held 124 catches and effected 29 stumpings. An average right-hand batsman, he scored 564 runs in 50 innings.
Raut had probably Zulfiqar's elder brother, Ghulam Parkar, in mind. Ghulam, also born in Kaluste, was a right-hand opening batsman. His good performance for Mumbai in domestic cricket ensured his selection in the Indian team, led by Gavaskar, for the 1982 tour of England. He played only one Test, at Lord's, and scored 6 and 1 while opening with Gavaskar in both innings.
All-rounder Suru Nayak (born in Mumbai), who Raut refers to, was a controversial choice for the same tour as he had done nothing extraordinary to merit a place in the team. He figured in the last two Tests of the series without setting the Thames on fire and never represented the country again.
His only notable achievement on the tour was the prized wicket of David Gower (caught and bowled for 45) in the third and final Test at The Oval.
Raut has raised an unnecessary issue. After all, you have to take into account many factors when you pick a player in the Indian team. The most important of all is his talent and the resultant solid performance, whether he hails from Mumbai or Maharashtra, Karnataka or Kerala, Bengal or Bihar.
One of the main reasons why not too many Mumbai and Maharashtra players featured in the national side in the last 15 years or so, unlike the past, is the paucity of major talent. Besides, other teams have become more powerful and made the competition to get into the national side is very intense.
Yet, players from Mumbai and Maharashtra keep getting selected from time to time, and Mumbai and Maharashtra players have indeed played for India under Tendulkar's captaincy.
During Tendulkar's two unsuccessful tenures as captain (4 victories and 9 defeats in 25 Tests) between 1996 and 2000, many players from across the country got the India cap, but only a few from Mumbai and Maharashtra.
It was not that he was not interested in players from his own region; far from it. The truth was cricketers from other parts of the country were better and so were their performances.
Obviously, you could not ignore them. And one must not forget that apart from the captain there are five selectors who have their own preferences -- even agendas -- when it comes to choosing certain players from certain regions.
Another crucial factor was that although the Indian team did not perform consistently well under Tendulkar, almost nine players were automatic choices in the playing eleven. Maybe Amol Muzumdar could have played for India when Tendulkar was at the helm, but there was hardly any space for a newcomer, howsoever talented, in a star-studded Indian batting line-up featuring Navjot Singh Sidhu, Sadagoppan Ramesh, Mohammad Azharuddin, Rahul Dravid, Sourav Ganguly, V V S Laxman and Tendulkar himself.
Prominent among the Mumbai and Maharashtra players who made their India debut under Tendulkar's captaincy are Abey Kuruvilla, Sairaj Bahutule, Hrishikesh Kanitkar, Nilesh Kulkarni and Sameer Dighe.
Kuruvilla's was an interesting case. Born at Mannar in Allepey (now Alappuzha), Kerala, the right-arm fast medium-pacer played for Mumbai throughout his career. He made his Test debut against the West Indies at Kingston in Jamaica in March 1997 and took 3 for 82 in 30 overs in the hosts's only innings.
Born in Mumbai, Bahutule, who engineered many of Mumbai's triumphs with his classical leg-spin bowling, was just as unlucky as Muzumdar. With Anil Kumble firmly establishing himself in the team, and the ageless and untiring Narendra Hirwani waiting for his opportunities, Bahutule never had a practical chance of representing the country regardless of whether Tendulkar or someone else was at the helm.
The Mumbai leggie was lucky enough to make his ODI debut for India under Tendulkar, against Sri Lanka at Guwahati in December 1997. He failed to take a single wicket in his nine overs which cost him 33 runs. Bahutule subsequently made his Test debut under Ganguly, versus Australia in Chennai in 2001.
Maharashtra all-rounder Hrishikesh Kanitkar, born in Pune, made his ODI as well as Test debut under Tendulkar. He did not have happy memories of his first ODI against Sri Lanka at Indore in December 1997.
Tendulkar and his counterpart Arjuna Ranatunga agreed that the Nehru Stadium pitch was dangerous for players to play on and the match referee, A M Ebrahim of Zimbabwe, called off proceedings after the third over of the Sri Lankan innings of 17 for 1.
Kanitkar played his first Test against Australia at Melbourne in 1999 and scored 11 and 45.
Mumbai's tall left-arm spinner Nilesh Kulkarni, born in Dombivli, a township near Mumbai, made his Test debut against Sri Lanka at Colombo in 1997 under Tendulkar and witnessed, to his utter dismay, the hosts pile 952 for 6 declared. He played two more Tests in addition to figuring in 10 ODIs.
Tendulkar's friend, then Mumbai wicket-keeper Sameer Dighe also first played for India under his captaincy -- against Pakistan at Brisbane in the triangular Carlton & United series in Australia in 2000. He later made his first Test appearance against Australia at Chennai under Ganguly in controversial circumstances.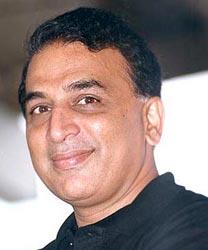 If the number of Mumbai and Maharashtra players playing for India under Tendulkar is not so impressive, much the same can be said about Gavaskar as well.
Apart from Ghulam Parkar and Nayak, only Dilip Vengsarkar, Sandeep Patil, Ravi Shastri and Balwinder Singh Sandhu made their India debut under Gavaskar's leadership. The reasons, as in Tendulkar's case, were more or less the same.
In fact, compared to players like Kuruvilla, Bahutule, Kanitkar, Kulkarni and Dighe, who all represented the country under Tendulkar's leadership, Vengsarkar, Patil, Shastri and Sandhu were stalwarts in their own right and would have made it to the Indian side even if Gavaskar were not at the helm. Their talent and performances were simply irresistible.
Also, it was just a coincidence that Gavaskar led the Indian side when Vengsarkar made his Test debut against New Zealand at Eden Park in Auckland in 1975-76. Bishen Singh Bedi, the original skipper, was injured, and so Gavaskar, the vice-captain, succeeded him.
Bedi came back for the second Test and Gavaskar did not lead India again until the 1979 home series against the West Indies.
In the final analysis, it must be emphasised that neither Gavaskar nor Tendulkar ever made conscious efforts to help Mumbai and Maharashtra players get into the Indian team. Most of those who represented the country under their captaincies were not only talented but also star performers in domestic cricket.
It was sheer coincidence that they hailed from Mumbai or Maharashtra.