Happy Birthday Baal Waale Burj Khalifa @Im Ishant Sharma, the best: Sehwag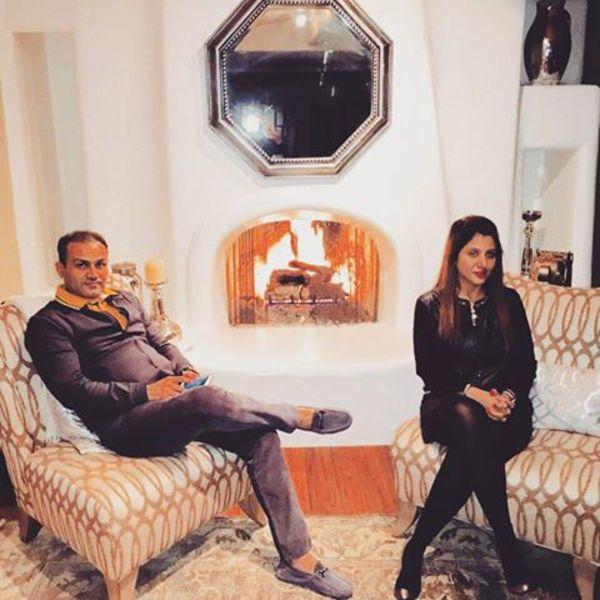 IMAGE: Virender Sehwag with his wife. Photograph: Facebook.
Former India cricketer Virender Sehwag is surely having a ball on social media.
His tweets and comments on other social networking sites have been widely followed and liked by fans from the country.
The former India opener was recently in the spotlight for his Twitter banter with Piers Morgan with Indian fans targeting the British journalist for his insensitive remarks.
Sehwag on Friday, shared a picture with his wife and wrote a special message for his life partner.
"With wife be like you are at non-striker end. Let her do the talking and run when you need to. My best partner," he posted on Facebook.
The Nawab of Najafgarh also wished his former Delhi and India teammate Ishant Sharma on his birthday in his unique hilarious style.
"Hpy Bdy Baal Waale Burj Khalifa @Im Ishant Sharma, the best. Sharmaji Ka Ladka jiske selection Se everyone is super happy," Sehwag tweeted for Ishant.
Sehwag, who was an entertainer with the bat, has a massive fan following on social media for his witty comments and reactions.