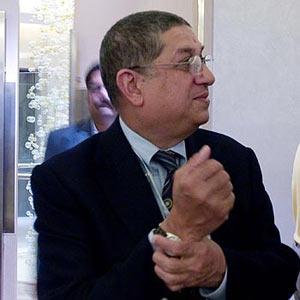 The Supreme Court declined to interfere with the Board of Control for Cricket in India's view on barring Narayanswami Srinivasan from participating in its meetings, saying it is free to stick to its stand that he has a conflict of interest "so long as a competent court of jurisdiction arrives at a decision to upset its view".
The apex court, which declined to pass direction on the BCCI's plea seeking clarification whether Srinivasan is eligible to participate in board meetings in view of the January 22 order declaring him to be suffering from conflict of interest for owning Indian Premier League team Chennai Super Kings (CSK), said the former Board chief is also free to question the correctness of Board's view in a court of law.
"We do not see any need for any clarification in our judgement of January 22, which is self-expedient and also does not suffer from any ambiguity," a bench, comprising Justices T S Thakur and F M I Kalifulla, said, before which Srinivasan also withdrew his application seeking prosecution of BCCI secretary Anurag Thakur for allegedly making false and misleading statements on affidavit about the adjourned August 28 meeting in Kolkata.
It declined to go into the BCCI's contention that post-judgement restructuring of shareholdings of India Cement Ltd and CSK does not free Srinivasan of the charge of conflict of interest.
BCCI's counsel, senior advocate K K Venugopal, had argued that restructuring of shareholdings of India Cements Ltd and transfer of shares of CSK in the newly-formed trust by Srinavasan on February 23, is a "sham transaction."
His argument was opposed by senior advocate Kapil Sibal, who said the BCCI's view to disqualify Srinivasan from participating in the board meetings was not passed through any resolution and open to challenge.
However, taking note of the submissions of both sides, the bench said it is not going to deliberate on the development subsequent to its January 22 judgement.
"Having said that, BCCI is free to take a view about the subsequent development and free to stick to it so long as a competent court of jurisdiction arrives at a decision to upset its view," the bench said, adding that "Srinivasan shall also be free to question the correctness of the view in court."
Image: Narayanswami Srinivasan