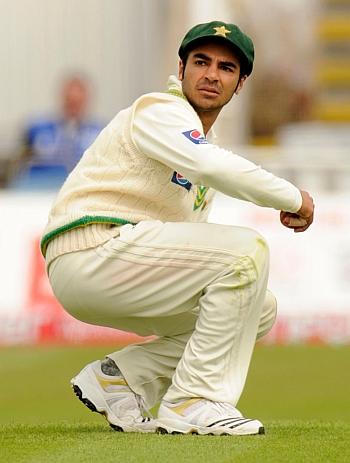 Former Pakistan head coach Waqar Younis believes that tainted left-handed batsman Salman Butt, who served a five-year ban for his involvement in 2010 spot-fixing scandal, should be recalled to the national team on the basis of his current form.
Waqar, who was Pakistan's coach during the infamous Lord's Test in 2010, when Butt was found guilty of orchestrating the delivery of no-balls from fast bowlers Mohammad Amir and Mohammad Asif, said he was he was in favour of Butt returning based on his recent domestic form.
The 32-year-old, who was playing in his first major first-class tournament since his spot-fixing ban ended in September last year, struck 125 and 105 not out in the two innings of the match to help Water and Development Authority (WAPDA) settle with a draw against Habib Bank on the fifth day of the final of Quaid-e-Azam trophy last week.
Butt was the second highest run-getter in the National T20 Cup this year, scoring 350 runs in eight innings he played. He followed that up with 749 runs at 49.40 in the first-class season.
"He was playing really well and also he has served his sentence and punishment and I feel personally that everyone deserves a go," Waqar was quoted as saying by ESPNcricinfo. "People are going to have different views. He is a good player, he is playing really well."
Butt, along with Asif and Amir, was found guilty of various offences of corrupt behaviour relating to the Lord's Test between England and Pakistan in August 2010 by the independent Anti-Corruption Tribunal in February 2011.
Although Amir has returned to the national team in impressive style against New Zealand in January this year, Asif and Butt remained sidelined and are yet to be considered for Pakistan selection.
Last month, Pakistan's chief selector Inzamam-ul-Haq had indicated that Butt and Asif would only be considered for selection after they play in first-class matches.
Butt is likely to be selected for Pakistan's tour of the West Indies, featuring three-match ODI series and two T20Is in March-April next year.
IMAGE: Tainted former Pakistan captain Salman Butt
Photograph: Reuters