The Government has decided to confer the Bharat Ratna, the highest civilian award, on eminent scientist Prof C.N.R.Rao and cricket legend Sachin Tendulkar.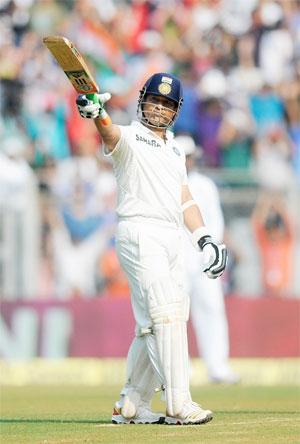 The Prime Minister's office made the announcement on Saturday afternoon.
"Tendulkar is a living legend who has inspired millions across the globe. During the last 24 years, since the young age of 16 years, Shri Tendulkar has played cricket across the world and won laurels for our country. He has been a true ambassador of India in the world of sports. His achievements in cricket are unparalleled, the records set by him unmatched, and the spirit of sportsmanship displayed by him exemplary. That he has been honoured with several awards is testimony to his extraordinary brilliance as a sportsman," the PMO statement read.
BCCI Vice-President Rajeev Shukla had, earlier this week, said that there was a demand to give Sachin the honour.
"This demand is there for last 2-3 years. But it cannot be done when someone is playing, there maybe some controversy. Now that he is retiring, we will try that he gets it. Hopefully, the committee (that decides) and the government will consider," Shukla said.
A perfect role model for the country's youth and the sport worldwide with his impeccable image on and off the field, Tendulkar was nominated to the Rajya Sabha last year.
He left the game after playing more Test matches (200), scoring the most test (15,921) and one-day international (18,426) runs, and compiling more test (51) and one-day (49) hundreds than any other player in cricket history.