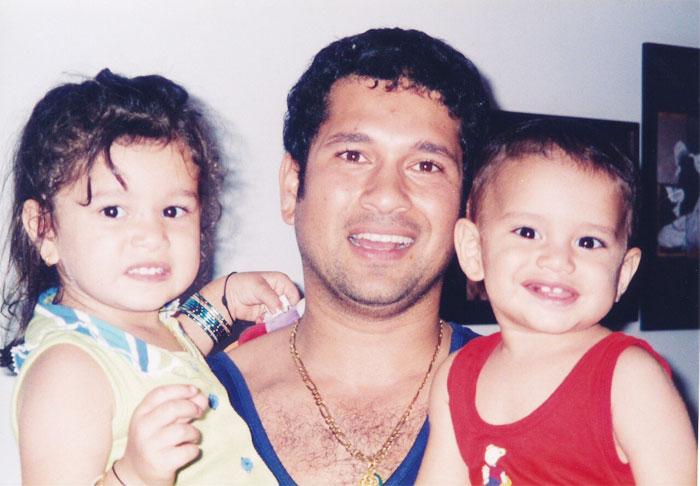 IMAGE: Sachin Tendulkar with children Sara and Arjun. Photograph: Sachin Tendulkar/Twitter
On Monday, November 20, legendary Indian cricketer Sachin Tendulkar went down memory lane and shared an adorable throwback picture along with his two children Sara and Arjun to mark World's Children Day.
The 44-year-old took to social media and wrote a heart-warming message for his children.
He wrote on his Facebook and Twitter accounts, "They grow up so fast, but they will always be our babies. #HappyChildrensDay to my beautiful kids, Sara and Arjun. Happy #WorldChildrensDay everyone."
Tendulkar, who is also UNICEF Goodwill Ambassador, married Anjali in 1995. Sara was born in 1997, while the couple was blessed with Arjun in 1999.
Twenty-two special child athletes aged 13-18 years-old took to the cricket field and played with Tendulkar and UNICEF deputy executive director Justin Forsyth on Monday.