Questioning Lodha Committee's fresh clarifications, Cricket Association of Bengal (CAB) legal advisor Ushanath Banerjee pleaded for a review saying it made a clear departure from the earlier stand and misconstrued the order.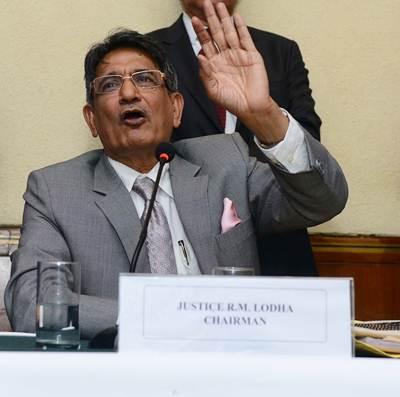 In a second set of Frequently Asked Questions put up in its website, the Justice RM Lodha Committee made it clear that former India captain Sourav Ganguly whose name was prominently levelled as the next president, would have to undergo a compulsory cooling-off period of three years after competing three years at the state association as secretary and president.
It was also clarified that total tenure in cricket administration (state+BCCI) will be nine years cumulative and not 18 years as it was mentioned earlier.
"Having highest respect towards the Hon'ble Supreme Court Committee and their valued decision making processes, with utmost humility, I believe that such fresh modus as informed on January 12, 2017 is not merely a complete departure from the prudent stand of qualifying the "disqualifications", but also misconstruing the expression "OR" in the solemn order of
January 3, 2017 of the Hon'ble Apex Court.
"I would humbly state that construing the word "OR" as "AND" is misreading resulting severe adverse implication," Banerjee, who was the Board's legal advisor for 16 years during 1989-2005, wrote in his statement to PTI.
"As a law student, I'm unable to grasp how could the honourable Committee consisting one of the most respected former Chief Justice of India and esteemed honourable Judges of the Apex Court could arrive at such decisions-making making process?" the senior advocate of Government of West Bengal asked.
"I feel that reasonableness in the decision making process is of utmost necessity and imperative."
"Based on the order dated January 3, 2017 of the Hon'ble Apex Court, the Hon'ble Supreme Court Committee has now completely overturned the entire modus claiming that nine years cumulative period would include 'both the period as office bearer/councillor of the State Association as well as of the BCCI', having far reaching consequences."
"While the Hon'ble Apex Court by virtue of powers under Article 142 of the Constitution is empowered to pass any overreaching biding order so as to provide "complete justice"
and the same must be faithfully complied with and observed without an iota of disrespect, but exercise of such power has to be used sparingly, but in my humble and respectful view, such order cannot be passed under the garb of "an inadvertent error" requiring modification/correction, he said.
"While the Hon'ble Supreme Court Committee has observed that "Position has been now altered" in view of the order dated January 2, 2017 as amended by the order dated January 3, 2017, I am unsure as to how could a Judgement and Order (July 18, 2016) passed by the Hon'ble Highest Court of the Country which attended "finality" since rejection of the Review Petition, could be either modified or altered or changed subsequently and that too without going through the rigmarole of required process by a separate findings of the Hon'ble Bench after detailed hearing of the parties?" he asked.
IMAGE: Justice RM Lodha