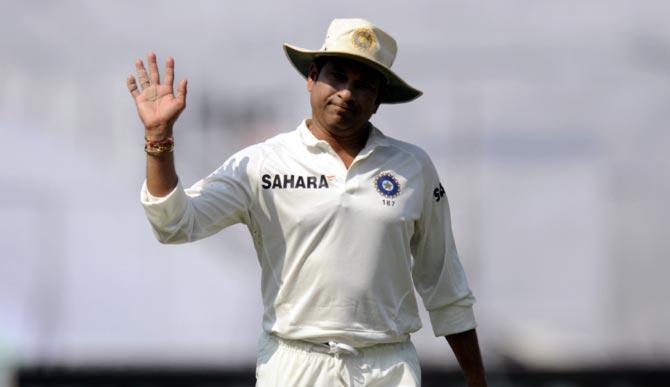 A year has passed since cricketing legend Sachin Tendulkar hung up his bat, but his rich legacy continues to dominate the game.
His last match at the Wankhede, Mumbai, was played before a packed house, on a highly emotional note.
Writer-journalist Dilip D'Souza revisits the world's highest run-getter's last innings through his recently-launched book Final Test: Exit Sachin Tendulkar.

It captures all the excitement of the match against the West Indies, which ended in three-and-a-half days.

Tendulkar, who scored 74 in the only innings he batted then, finished with a record-breaking career of 200 Tests, scoring 15,921 runs, including 51 centuries.

D'Souza, who also happens to be Tendulkar's neighbour in Bandra, suburban Mumbai, was in the stands to witness the batting icon's last hurrah in cricket.
He will be live on Rediff ZaraBol on Wednesday, November 5, 2014 at 12:30 IST to discuss his newly-launched book and the iconic Sachin Tendulkar.
Click here to post your questions or click on the red button above!