Pakistani and Indian cricket officials will get another opportunity on December 17 to sit across the table and discuss the strained and suspended bilateral cricket ties between the two nations.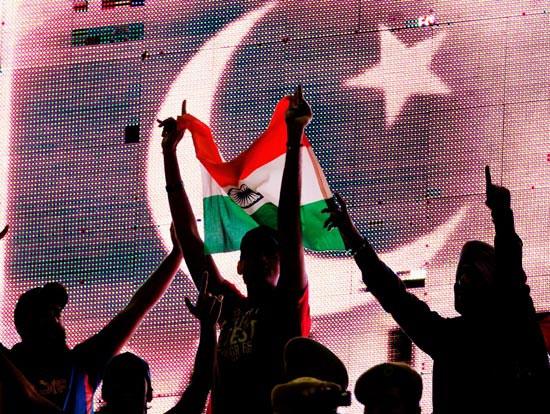 An official source in the Pakistan Cricket Board (PCB) told PTI that the meeting will be held during the Asian Cricket Council moot in Colombo, Sri Lanka.
"PCB Chairman, Shaharyar Khan is also Chairman of the ACC and he will be accompanied by Najam Sethi and Subhan Ahmad to Colombo," the source said.
He said the meeting was important as apparently when Sethi met with the BCCI President, Anurag Thakur in Capetown for the ICC executive board meeting recently there was discussion on having a triangular or quadrangular series.
"Thakur made it clear to Sethi, who is an influential figure in the PCB and heads its executive committee, that at present it was not possible for the BCCI to play Pakistan in a bilateral series as their government didn't support this," the source said.
"The BCCI chief had floated an idea where instead a multi-nation tournament could be organized in India or at any neutral venue in which Pakistan and India could play against each other," he added.
The source said that Sethi had reminded Thakur that although he was floating such an idea, at the moment India was even talking about not playing Pakistan in the group stages of the ICC Champions Trophy.
Two officials of the ACC also visited Lahore to meet with Shaharyar this week to discuss preparations for the meeting and possible ACC events in 2017 and 18.
The source said that the PCB had decided to wait until December 17 to see in which direction Indo-Pak cricket relations were headed before using legal recourse to seek compensation from India or ICC due to the BCCI's refusal to play bilateral series with Pakistan since 2007.
It was at the meeting in Cape Town that Pakistan asked the ICC to give a ruling on India's refusal to send its women's team to Dubai for the ICC cricket league to play against
Pakistan.
The ICC technical committee has now awarded six points to Pakistan for the series after ruling that India had forfeited the series which was to be hosted by Pakistan.
Image: India and Pakistan flags
Photograph: Daniel Berehulak/Getty Images