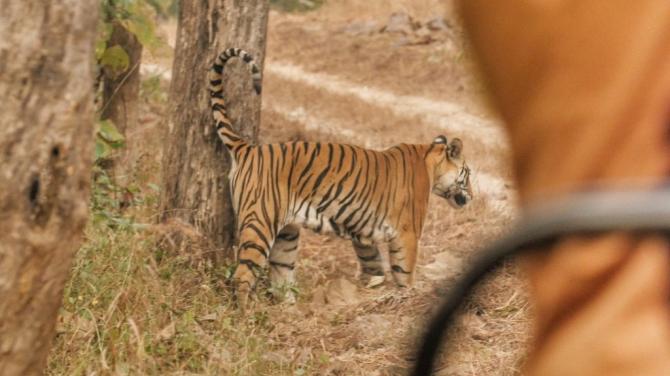 Battered and bruised on the turning tracks in India, the South Africans decided to overcome their disappointment on the field by visiting a Tiger safari in Pench. After the Nagpur Test was wrapped up in three days, the Proteas took an 80km drive to the tiger reserve in Madhya Pradesh.
SPOTTED! Cricketers with their better halves at Tadoba National Park
Former South African captain Shaun Pollock, who is in India as a TV commentator, organised the trip.
Tear-away pacer Dale Steyn and fellow fast bowler Kyle Abbott tweeted pictures from the wildlife sanctuary.
"Great morning out at the Pench Tiger Reserve thanks for organising @7polly7," tweeted Abbott thanking Pollock for taking initiative for arranging the trip.
Steyn put up picture of a Tiger spotted from a distance on the social media.
"Awesome Tiger safari this morning. Dead eye Dale spotted Mr Tiger hiding in the bush, he kindly...." tweeted Steyn.
The South African team will arrive in Delhi on the evening of November 30.
Image: Kyle Abbott shares picture from safari on Twitter