South Africa were fined for maintaining a slow over-rate during their 31-run win in the fifth and final ODI against Australia in Cape Town on Wednesday.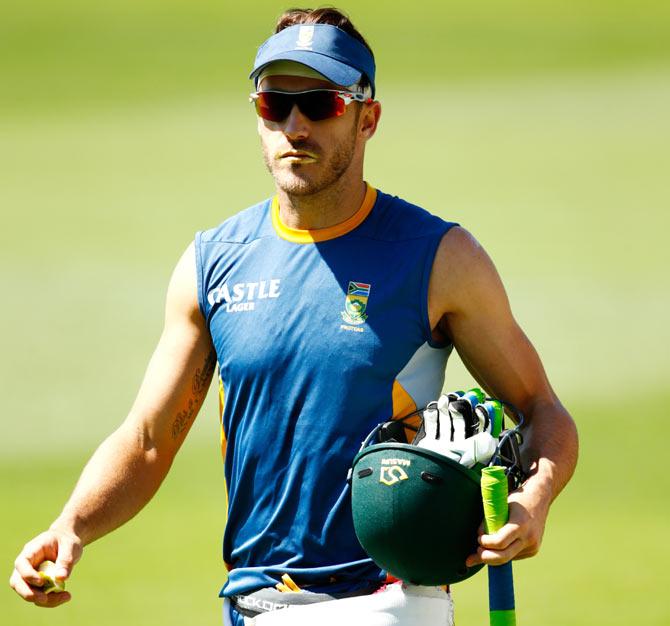 Faf du Plessis's side was ruled to be one over short of its target when time allowances were taken into consideration.
In accordance with Article 2.5.1 of the ICC Code of Conduct, which relates to minor over-rate offences, players are fined 10 per cent of their match fees for every over their side fails to bowl in the allotted time, with the captain fined double that amount.
Du Plessis was fined 20 percent of his match fee, while his players received 10 percent fines.
If South Africa commit another minor over-rate breach in an ODI within 12 months of this offence with Du Plessis as captain, the Proteas skipper will face a suspension.
After the match, Du Plessis pleaded guilty to the offences and accepted the proposed sanctions by Chris Broad of the Elite Panel of ICC Match Referees, so there was no need for a formal hearing.
The charge laid by on-field umpires Shaun George and Joel Wilson, third umpire Nigel Llong and fourth official Adrian Holdstock.
Image: South Africa captain Faf du Plessis.
Photograph: Phil Walter/Getty Images