Out-of-form Ricky Ponting is facing the heat from all quarters after Australia failed to retain the Ashes from England but his former team-mate Glenn McGrath feels the Aussie skipper will beat Sachin Tendulkar for the record of maximum runs in Test cricket.
The former Australian pace spearhead was of the view that Ponting, 36, would finish his career with most runs in the history of Tests ahead of India's champion batsman Tendulkar.
"I always had a lot of faith in Ricky (Ponting) as a captain and a bloke. I'd play under him any day of the week. I've still got total faith in him. I always felt that Ricky would finish his Test career with the most runs of anyone in the history of the game," McGrath said.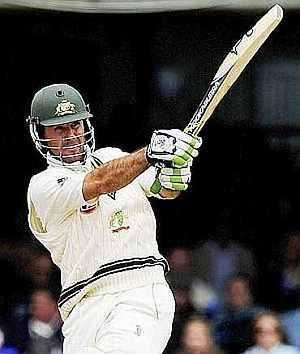 "Sachin (Tendulkar) is probably a little bit out of reach at the moment but I've got total faith in Rick bouncing back," he added.
At 37, Tendulkar is still going strong and presently leads the run-getters chart in Test matches with 14532 runs while Ponting is at the second spot with 12363 runs.
He backed the home team to win the dead fifth Ashes Test against England in Sydney on Monday.
"Like I said, it wasn't that long ago that Australian cricket was too strong and that was bad for world cricket. It goes in cycles. I've got total faith the boys will bounce back and get back to the top of the tree. Well win here and it'll be good to finish the series two-all," he said.
McGrath is certainly disappointed to see England pummelling Australia by an innings and 157 runs in this week's fourth Melbourne Test to retain the Ashes but he said what amazes him is to see people "calling for heads".
"Growing up as a kid in Australia, playing cricket, the Ashes is always the big one. To play them here in Australia, and lose them, is pretty disappointing but you know what?
"It amazes me how, when Australia was so dominant, everyone was saying it was bad for world cricket. All of a sudden, the boys have lost a few games and everyone is calling for their heads," McGrath was quoted as saying by the Herald Sun.
McGrath has taken 563 wickets in Test cricket, which included 157 English scalps, 381 in One-day Internationals and five in Twenty20.