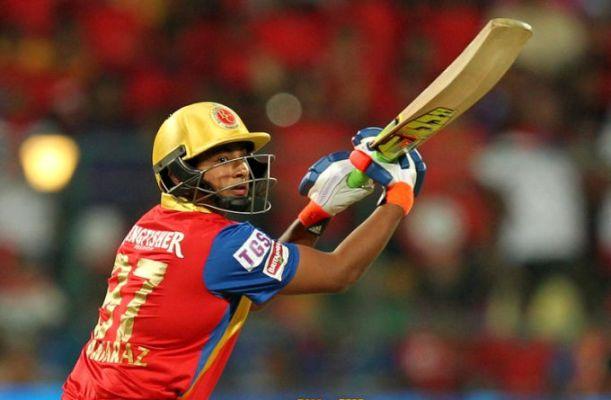 Sarfaraz Khan of Royal Challengers Bangalore. Photograph: BCCI
Professional Management Group has signed up promising batting talent Sarfaraz Khan.
A three-year deal, for an undisclosed fee, will see PMG, headed by cricket legend Sunil Gavaskar and co-owned by Sam Balsara, chairperson, Madison World, and Noomi Mehta, chairperson and managing director, Selvel One Group, manage all of the 17-year-old cricketer's commercial dealings.
Khan gave notice of his talent as a 12-year-old, posting a record-breaking score – 439 runs off 421 balls – in the Harris Shield inter-school tournament in Mumbai.
He then left his mark on the international stage with an impressive showing at the 2014 under-19 World Cup where he finished the tournament as India's third highest run-getter with 211 runs – behind Sanju Samson (267) and Deepak Hooda (235).
He also lit up this season's IPL with a memorable cameo (21-ball 45) for Bangalore against a Rajasthan attack comprising James Faulkner and Shane Watson.
"I am very happy to sign for PMG," said Khan. "To be associated with a company run by one of India's greatest ever cricketers in Sunil Gavaskar will surely help me take my career to the next step."
Gavaskar said: "I have had the pleasure of watching Sarfaraz bat on a few occasions and he certainly comes across as an exciting young talent. I hope his association with PMG can be a stepping stone towards helping him fulfil his immense potential."
Melroy D'Souza, chief operating officer of PMG said: "We are delighted to have signed Sarfaraz on board. We believe he has a bright future ahead of him and will utilise this partnership to extend all the off-field support we possibly can to him so that he can stay focused on his career."