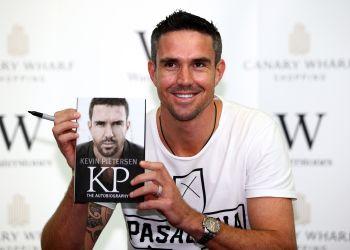 As fanciful a scenario as it may seem but Kevin Pietersen says he could yet be open to the idea of coming out of retirement to play for England again if ECB boss Giles Clarke exits the scene.
"What would have to happen for me to be recalled by England?" Clearly, the boss would have to go," Pietersen was quoted as saying in Evening Standard.
He added: "Clarke would have to go, and I've been hearing that could happen in the next few months.
"That's all hearsay, you never know. If there is a change at the top, there is potential, but we will wait and see."
The 34-year-old temperamental batsman, whose autobiography was launched, was sacked by the England and Wales Cricket Board eight months ago after a spate of run-ins with the establishment and fellow team-mates.
In the book titled 'KP: The Autobiography', Pietersen has been highly critical of some of his former team-mates and former team director Andy Flower.
Pietersen is equivocal about where the power lies at ECB. "Giles pulls a lot of strings. In terms of cricket, I believe Andy Flower pulls a lot of strings too. He has Giles Clarke in his pocket," Pietersen said.
The autobiography includes Pietersen's account of a culture of "bullying" in the dressing room under Flower's regime and orchestrated largely by Stuart Broad, Graeme Swann and Matt Prior.
He also believed that certain former England team-mates were involved with a Twitter account called KP Genius which sought to poke fun at the batsman.
Image: Kevin Pietersen at the launch of his autobiography
Photograph: Ian Walton/Getty Images