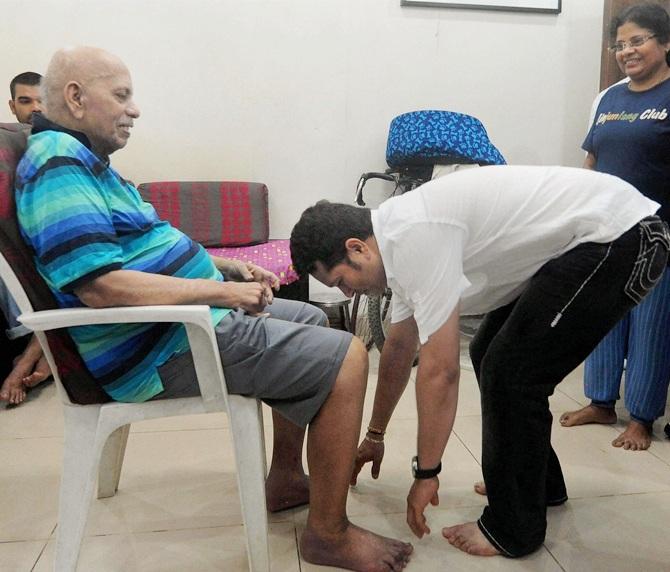 Sachin Tendulkar, right, touches the feet of his childhood coach Ramakant Achrekar. Photograph: PTI
To millions of cricket fans all over the world, Sachin Tendulkar is 'God of cricket'. But when it comes to the batting maestro, he bows to his childhood coach, Ramakant Achrekar.
Despite retiring from international cricket in November 2013, he still leads a very busy lifestyle.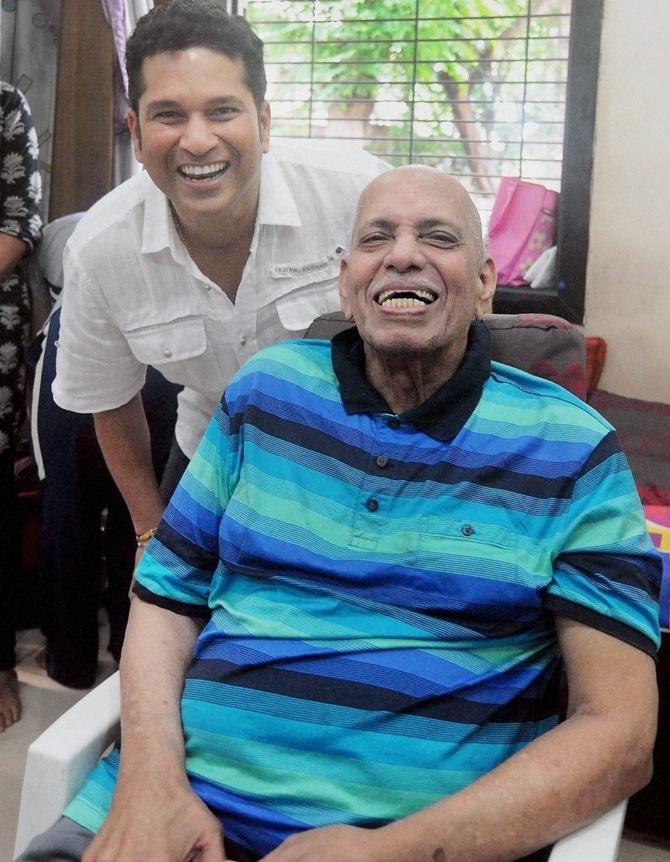 Yet on the occasion of 'Guru Purnima', the batting legend paid a special visit to Achrekar.
The Tendulkar-Achrekar story needs no introduction.
Tendulkar touched the 83-year-old's feet and thanked him for all he did for him over the years.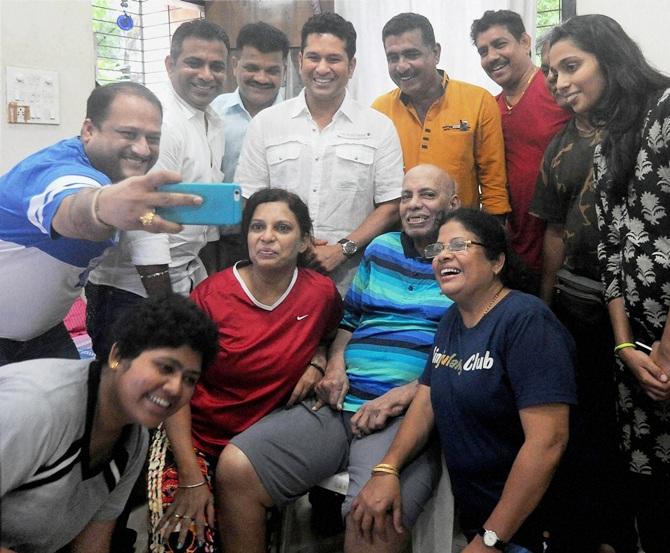 "Sought blessings of my Guru on this auspicious day - A happy #GuruPurnima to all," Tendulkar posted on Twitter.
'Guru Purnima' is a festival dedicated to teachers; it is traditionally celebrated to express gratitude to them.