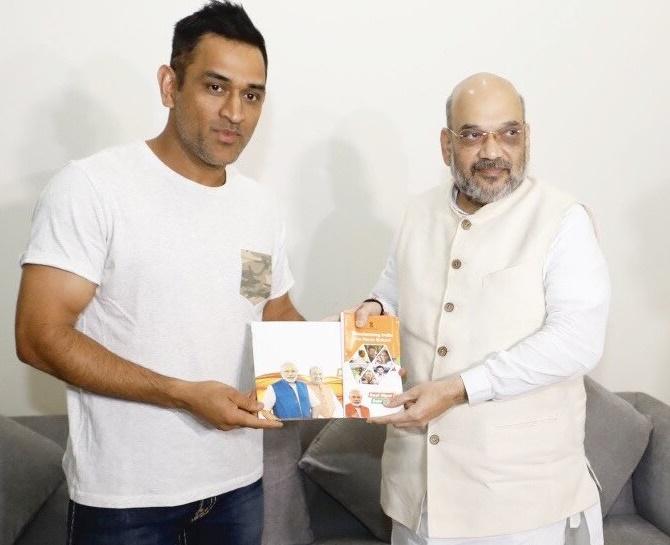 Bharatiya Janata Party president Amit Shah, on Sunday, met former India cricket captain Mahendra Singh Dhoni as part of the party's 'Sampark for Samarthan' (contact for support) campaign, in New Delhi.
Shah tweeted, "As part of "Sampark for Samarthan" initiative, met @msdhoni, one of the greatest finishers in world cricket. Shared with him several transformative initiatives and unprecedented work done by PM @narendramodi's govt in the last 4 years."
Union Minister Piyush Goyal was also at the meeting.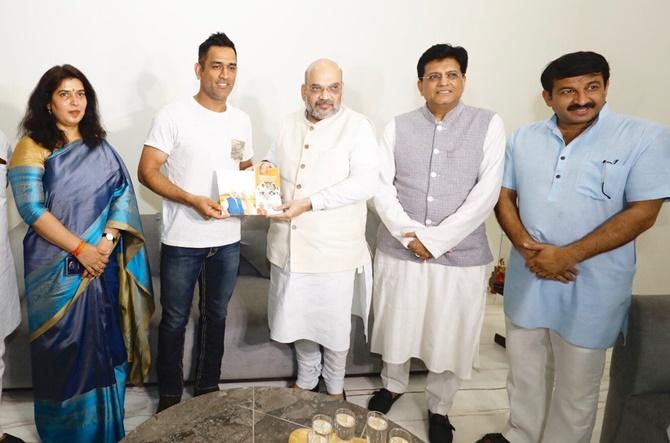 In recent past, BJP president has met the likes of Lata Mangeshkar, former cricket captain Kapil Dev, film star Madhuri Dixit and ex-Army chief Gen (Retd) Dalbir Singh Suhag.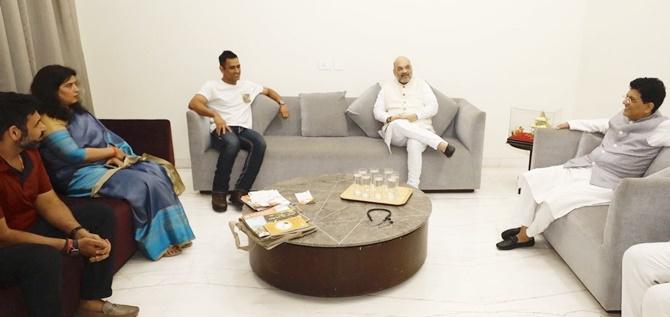 The unique 'Sampark se Samarthan' campaign was launched by BJP chief on May 29 coinciding with completion of four years of the Narendra Modi government and meeting out prominent citizens and enlist their feedback with the 2019 Lok Sabha elections in mind.